While many people continue to practice social distancing, Pride Month may call for different ways of celebrating, such as cozying up with some queer literature. If you're looking for some LGBTQ literature to read this Pride Month, Vox spoke with Elisa Glick, associate professor of English and women's and gender studies at MU and Melina Constantine Miseo, Ph.D. candidate in MU's department of sociology about their favorite LGBTQ nonfiction works.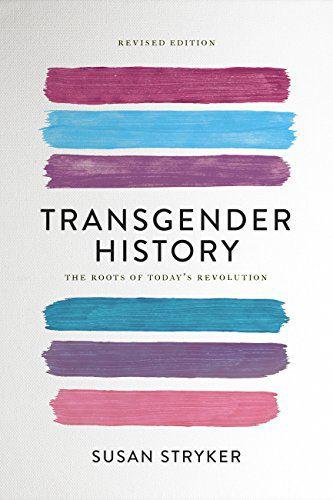 Transgender History by Susan Stryker
In this work, Stryker details the experiences of the transgender community in the U.S. from the mid-1800s to the 2000s. Stryker explores how capitalism and white supremacy are linked to transphobia and how the movement for transgender rights overlaps with recent movements like Black Lives Matter. Miseo says this book is essential for learning about queer history because the role of transgender people is often erased or overlooked in LGBTQ history.
Sister Outsider by Audre Lorde
In this collection of essays and speeches, Lorde writes about the intersectionality of her identity as a Black lesbian woman in the late '70s and early '80s. While her writing explores her experiences with marginalization and oppression, she offers messages of hope, determination and self-love. "Lorde calls us to action in this text to radically love ourselves, embrace identities which the world has denigrated and use our anger about societal oppression to fuel preservation of ourselves and our communities," Miseo says.
Queer: A Graphic History by Meg-John Barker
Miseo describes this work as "a great beginner's look into the world of queerness and our history of the conceptualizations of sex and gender." In the style of a graphic novel, Barker explores LGBTQ history and queer theory through creative illustrations and text, keeping this book light-hearted, yet informative. Miseo also says the book is accessible to younger people beginning their journey of learning about the LGBTQ community.
The Gay Revolution: The Story of the Struggle by Lillian Faderman
Faderman chronicles the struggle of the LGBTQ community from the 1950s up until the early 21st century. Glick says that Faderman focuses heavily on the contributions of queer women to the gay rights movement, which is something that is often overlooked in other accounts of queer history. The book is considered to be one of the most comprehensive pieces of literature on the gay rights movement in the U.S.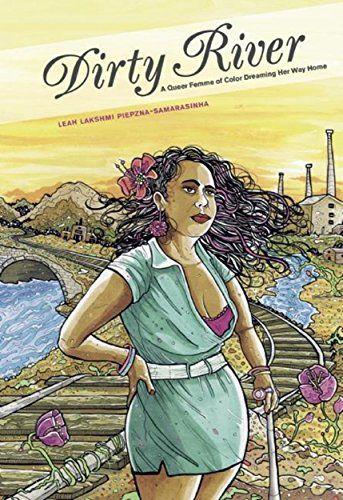 Dirty River: A Queer Femme of Color Dreaming Her Way Home by Leah Lakshmi Piepzna-Samarasinha
In this memoir, Piepzna-Samarasinha writes about her experience running away to Canada and exploring her identity as a queer person of color and finding a community of people who welcomed her. The book not only addresses queer issues, but also details Piepzna-Samarasinha's experience having a disability, dealing with racism and living in poverty. "It's a piece that speaks to intersectionality in many ways and the importance of learning more about femmes in the LGBTQ community and foregrounding queer people of color," Glick says. The book addresses sensitive issues such as intimate partner abuse and incest.
Epistemology of the Closet by Eve Kosofsky Sedgwick
Considered to be a foundational text of queer theory by Glick and many others, Epistemology of the Closet explores what it means to be queer in modern western culture as well as what it means for queer sexuality to be associated with the closet and secrecy. Sedgwick also challenges the idea of limiting sexuality to either heterosexuality or homosexuality. Glick says Sedgwick wants readers to understand that "sexuality and queer identity have been absolutely central to how all of us understand ourselves in our world."
Ceremonies by Essex Hemphill
Ceremonies is a collection of prose and poetry about Hemphill's experience as a gay Black man living during the AIDS crisis. Glick says this work is one of the first times in queer literature that readers heard "an unapologetic voice of Black male sexuality." Hemphill writes about feeling like an endangered species trying to avoid becoming a casualty as a gay Black man. According to Glick, the book is accessible and readable, even for those who aren't normally poetry fans.
Stone Butch Blues by Leslie Feinberg
While Stone Butch Blues is a novel, the fictional work is based on Feinberg's real life experiences as a butch lesbian and trans activist in Buffalo, NY. The narrative follows the life of Jess Goldberg, a working-class, gender-nonconforming activist who grew up in upstate New York in the '40s and '50s. The novel addresses and puts into context many real life events, such as the police raids on queer spaces that incited the Stonewall Riots in 1969. Glick says the book, which she considers to be the most important trans literary text, changed her life personally and intellectually.
Related Articles: