When it comes to Roots N Blues each year, the artists that perform at the event become almost synonymous with the festival itself. But it takes far more manpower than many realize to keep this Columbia tradition running so smoothly — especially when you consider the growth the festival has experienced since its humble beginnings in 2007.
"There are a lot of people doing a lot of things that don't get recognized," says long-time volunteer Jason White.
From your first steps inside the venue to the waste and recyclables you leave behind at the end of your visit, Roots N Blues volunteers are helping guests and artists all along the way. Here's a look behind the scenes at the Roots N Blues crew who play a role in your weekend adventures and their insider tips for the festival.
ADA drivers
Barbara Chick, first-time volunteer
After walking through the archway at the entrance to the festival, one of the first faces you're likely to see at this year's Roots N Blues is that of Barbara Chick. As one of this year's ADA drivers, Chick drives one of the golf carts meant to help people with mobility issues navigate less even terrain around Stephens Lake Park. It's a fun job, she says, as it gives her a chance to meet some of the guests and be of service to others.
As with all volunteers, Chick is required to work at least two four-hour shifts over the course of the festival — in exchange, she was provided with a free three-day pass to Roots N Blues. In fact, this was the main reason she decided to volunteer this year. "I wanted to come to the festival, but I couldn't afford the tickets," she said. She's already put the perk into good use: a fan of John Prine for more than 40 years, Chick spent the Friday evening before her Saturday shift listening to his performance. 
Line and stage security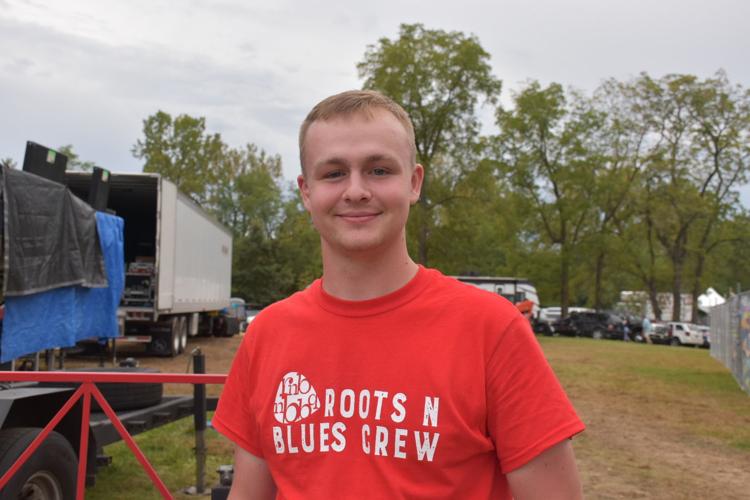 Luke Ridder, two-time volunteer
When it comes to Roots N Blues, security volunteer Luke Ridder doesn't hesitate in listing his favorite parts of the festival: "The music. The food's pretty good. The people are alright, too." Now in his second year of volunteering, Ridder says he'll probably come back to the festival again — it keeps him involved in his community, he says. 
His biggest advice for guests after this year's Roots N Blues? Be prepared. "I've seen a lot of people get dehydrated just over this day and a half so far," he says. "(Remember) rain gear, too — it's supposed to storm later."
Top-up volunteers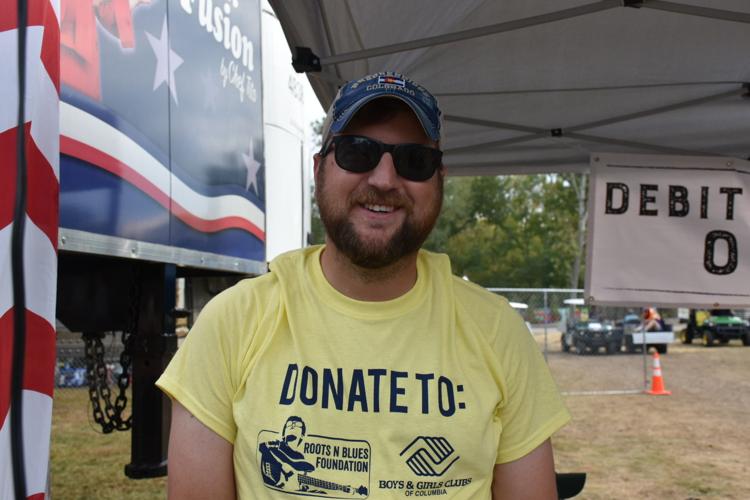 Joe Bradley, two-time volunteer
For Joe Bradley, volunteering at Roots N Blues is about more than free concerts and good food. "As Columbians now, we feel like it's fun to be part of something that's such a great tradition in Columbia," he says of him and his wife. Of course, he admits, the music and food don't hurt.
As for what he wishes more guests knew about, the top-up station expert mentioned the option guests have to donate unused money on their wristbands at the end of the festival. "A lot of people don't realize you can donate those funds back to the Roots N Blues Foundation, which is just a really cool organization that helps kids get more cultural experiences with music," Bradley says. 
The "Booze Crew"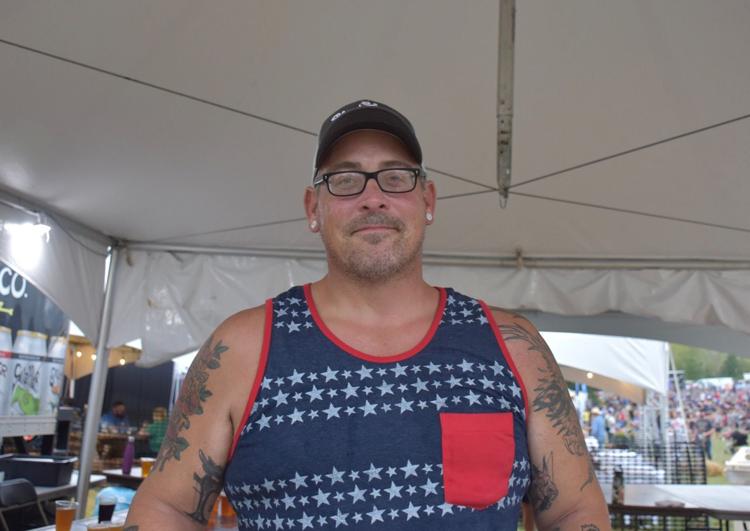 Jason White, Roots N Blues veteran
Although Jason White is a member of the "Booze Crew," Roots N Blues' bar staff, this year, he's no stranger to the other volunteering positions around the festival. White has volunteered for 11 of the 13 Roots N Blues festivals, and as a former security guard for the Blue Note, he even helped prepare for the very first event. For White, the best part of working Roots N Blues is the camaraderie it builds among the various teams of volunteers. "It's a rejuvenating atmosphere," he says. "I love my town, and this is a big part of it."
The Green Team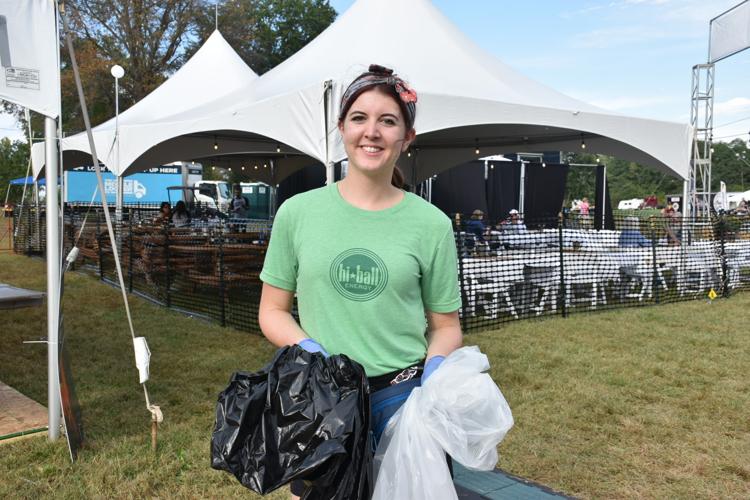 Jillian Jackson, first-time volunteer
Jillian Jackson serves as both a backup volunteer and a member of the Roots N Blues Green Team, a set of volunteers tasked with keeping festival grounds clean. This is her first year volunteering for the festival, but already Jackson says one of her favorite perks of volunteering has been having all-access to the festival grounds and getting to explore backstage, "as long as you're respectful and not fangirling all over the place or abusing that privilege."
Working Roots N Blues has been fun for Jackson, but it's also been a chance for her to reconnect with her community. "I'm in grad school right now and I've kind of felt disconnected from my community because I've been so busy, so I wanted to plug in, give back to Columbia a little bit," she says. "And it really doesn't hurt that I get a free weekend pass for volunteering, so I can't pretend it's completely altruistic."
Related stories