Michael Ashley has made a living letting his imagination run wild.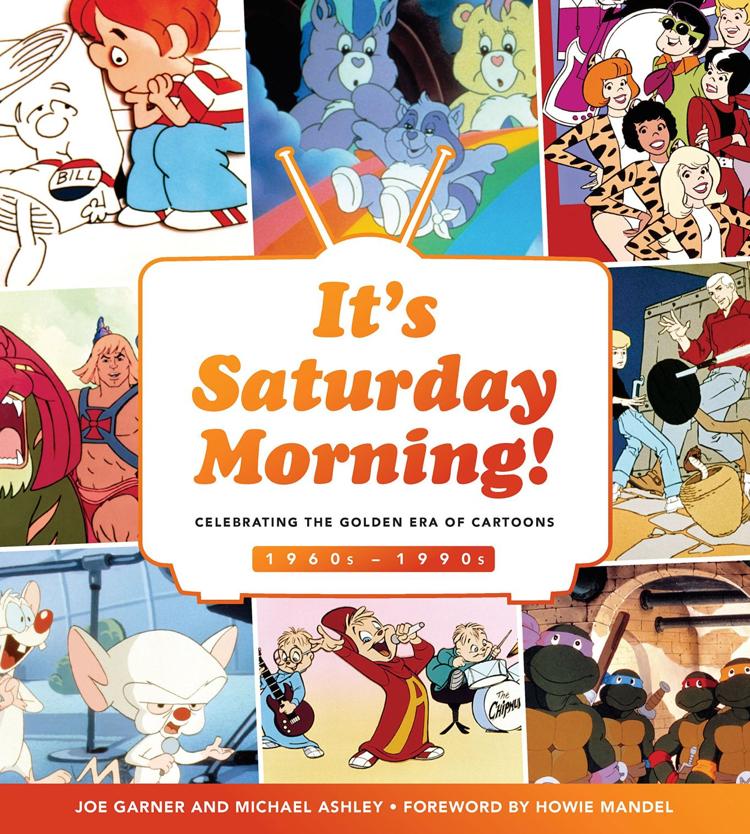 Ashley, an MU alum, is the co-author (along with New York Times bestseller Joe Garner) of It's Saturday Morning!: Celebrating the Golden Era of Cartoons. This book, as colorful and far-reaching as the cartoons it celebrates, is a delightful dip into the profitable well of nostalgia currently sweeping the entertainment industry. The book launch has been a long time coming for Ashley, who loved cartoons as a kid but could have never imagined getting the chance to write about The Flintstones or Roadrunner.
Ashley grew up watching cartoons with his brothers, to whom It's Saturday Morning! is dedicated. His favorite cartoon was Jim Henson's Muppet Babies, which aired on CBS from 1984 until 1991. 
"Jim Henson created a show where kids could do anything by using their imagination," Ashley says. "I think I really gravitated to that idea." 
Ashley worked at the Columbia Missourian during his time at MU, getting his head start by taking the stories that "nobody else wanted to do," such as obituaries. He wasn't originally meant to be working as a reporter in the first place; journalism was his minor. However, he was given a chance and he ran with it, staying in Columbia during winter break to work at the Missourian. Ashley graduated from MU in 2001 with a degree in philosophy. Following college, he helped run the website MUhookitup.com, which included housing databases, message boards and even information on drink specials around Columbia.
"And then something called Facebook came around," he jokes. 
After leaving Columbia, Ashley went to film school at the Dodge College of Film and Media Arts in California and earned his master's in screenwriting. After working as a story consultant for Disney, Ashley founded INK Wordsmiths, a creative content company he continues to manage today. Two years ago, Ashley was brought on board to work on a book series about entrepreneurship called Skip a Step.
"One of the people I interviewed," he says, "was six-time New York Times bestselling author Joe Garner."
The two became friends and worked on a couple of projects together before Garner asked Ashley if he had any ideas for books. Ashley thought back to the cartoons that sparked his imagination so much as a boy, and wondered aloud how the Saturday cartoon phenomenon has faded.
"I feel like nobody ever really talks about it," he says. "You get up in the morning, you get out of bed, you get your bowl of sugary cereal, and you have those magical hours in front of your television set."
The result of that conversation was It's Saturday Morning!: Celebrating the Golden Era of Cartoons. Organized by the decade, the book chronicles cartoons from The Jetsons and The Bugs Bunny Show to Garfield and Friends and Teenage Mutant Ninja Turtles. Co-written by Ashley and Garner and featuring a foreword from Howie Mandel (yes, that Howie), the book has made a splash on the charts since its October release.
To write the book, Ashley and Garner scoured fan sites and, yes, watched hours of cartoons. Ashley called it the most fun research process he's ever had. The process was very quick — Garner and Ashley wrote the book in about three months — because they wanted it to be ready in time for the holidays.
"It kind of put me back in the place I was as a kid," he says. "I watched these cartoons when I was in my formative years. If someone had told me when I was a kid, 'Hey, you know, you're gonna get to write a book about this experience when you're an adult,' I wouldn't have believed them."
He says that the cartoons had a huge impact on both his and Garner's psyches. It's strange for him to consider, how he's been able to creatively analyze the very shows that impacted his childhood creative impulses so profoundly.
"You feel like you've come full-circle," Ashley says.
Imagine that.