In light of the deaths of George Floyd, Breonna Taylor and other Black Americans at the hands of police and the ensuing protests and calls for racial justice, there has been a push for anti-racism education via film.
Looking for can be overwhelming, though, with dozens of curated lists, streaming platforms promoting movies and recommendations from friends and acquaintances. It can be difficult to determine which films are the best in terms of education about the Black experience.
Ted Rogers, Ragtag Cinema film programmer, says the nature of the film industry and its history of suppressing Black voices has created many films about racial issues that do not necessarily accurately depict the Black experience or actively work to contradict harmful stereotypes and biases. The trope of the feel-good white savior movie still is prevalent, and these films do more harm than good to meaningful education.
Stephen Graves, assistant professor of Black studies at MU, says these films cater to a narrative that white audiences are comfortable with rather than accurately portraying Black stories from Black voices. Graves also says this mode of storytelling suppresses revolutionary ideology in favor of pushing a more palatable political message to an audience that is mostly satisfied with the status quo.
"People should definitely be taking charge of our own images of our own stories that we want to tell," Graves says. "More importantly, the stories that are going to free us mentally, intellectually and liberate our minds as well as create action and mobilization and unity amongst African Americans. Only we can save ourselves. Only we can tell our stories."
Despite barriers within the film industry, there are countless films that can be used as great tools for education on racial issues. Stacey Woelfel, director of the Jonathan B. Murray Center for Documentary Journalism at MU, says the medium allows audiences to connect with characters in a way that helps viewers empathize with characters and develop a strong connection to the story.
With guidance from Rogers, Graves and Woelfel, Vox has curated a list of films and documentaries to watch as anti-racist resources and a list of films to avoid that do not add helpful perspective to the conversation.
Films to watch:
13th: Directed by Ava DuVernay, 13th is a documentary about systemic racism through the lens of mass incarceration and the prison industrial complex. Rogers, Graves and Woelfel all say this documentary is a great resource, especially for those looking for somewhere to start. This documentary encompasses a variety of topics surrounding race including policing, the criminal justice system and how racial oppression has adapted to modern social standards over time. The documentary weaves together perspectives from revolutionary activist Angela Davis to conservative politician Newt Gingrich to provide a cohesive account of the harsh reality of the Black American experience and the oppressive systems that perpetuate racism.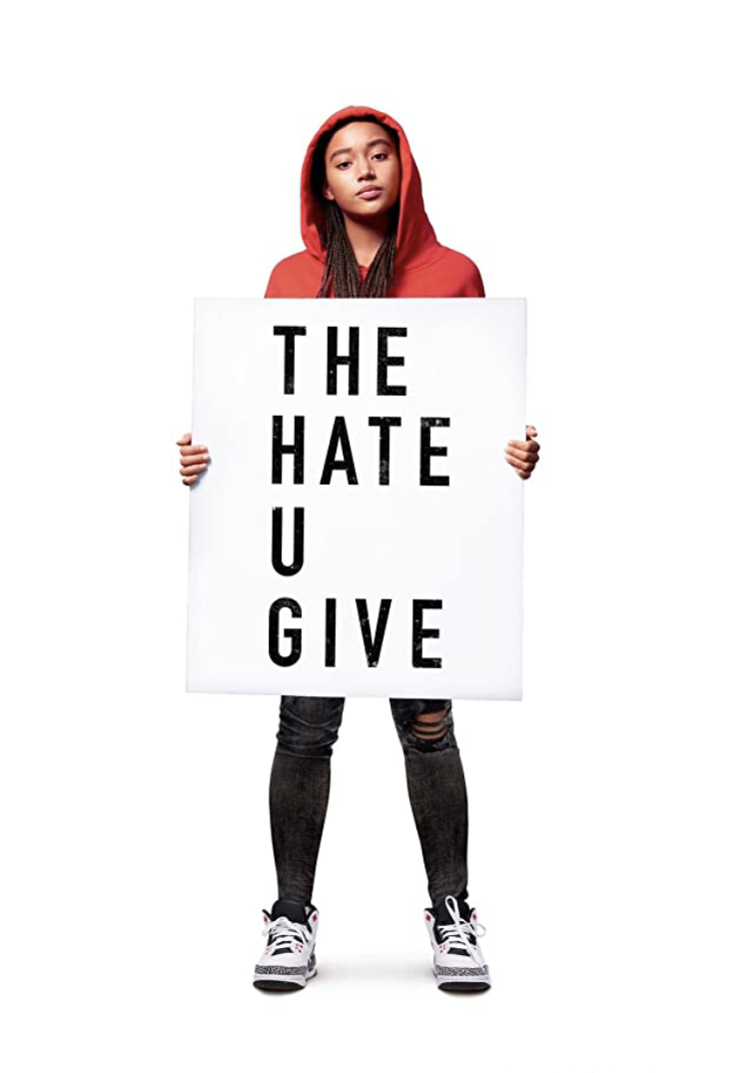 The Hate U Give: Directed by George Tillman Jr., The Hate U Give is a fictional film about a young Black woman, Starr, coping with the loss of a childhood friend murdered by police. Starr must also juggle her life as a Black person attending a predominantly white, upper-class school and the social struggles this brings. This film tells a compelling story of Starr overcoming her struggles to ultimately become an activist on behalf of her late friend and embracing her identity.
Crown Candy: Crown Candy is a short documentary film directed by MU film studies professor Kamau Bilal. It features a restaurant and candy shop in North St. Louis, a predominantly Black area, and the role of race in that part of the city. This short portrays the contrast between the way white suburban customers interpret and experience Crown Candy and race as a central component to how many understand the concept of "safety" in a city, despite what the reality may be. This short localizes the racial issues baked into the structure of American communities.
Moonlight: Moonlight, directed by Berry Jenkins, is the story of a young Black man, Chiron, growing up in Miami throughout three stages of his life. This film beautifully depicts a number of intersecting issues which contribute to the modern Black experience. Throughout the film, Chiron struggles with his identity, poverty, sexuality and drug addiction. This film portrays his story along with the members of his community who guide him growing up, including Juan, a drug dealer in Chiron's Miami neighborhood. This film emphasizes the community and camaraderie between Black Americans through Chiron's struggle to overcome the obstacles in his adolescence and early adulthood.
Within Our Gates: Within our Gates, directed by Oscar Micheaux, is a silent film from the 1920s created as a direct response to the notoriously racist film The Birth of a Nation. Within Our Gates follows an African American woman, Sylvia, who goes to Boston to raise money for a school in the south attended by poor Black children. The story portrays Sylvia's personal family history and harsh reality of her life as a Black American in a nation with rampant white supremacist systems and attitudes. This film is one of the only accessible films from the time period made by a Black director.
Films to avoid:
The Help: The Help, directed by Tate Taylor, tells the story of Black maids in the South during the 1960s from the perspective of a white journalist reporting on their mistreatment. Although this film was a commercial success, earning $216.6 million in the box office, some criticized the story's centering a white person rather than the Black maids. Viola Davis, who plays maid Aibileen in the film, has even come out and publicly stated that she regrets taking a role in The Help for these reasons.
The Blind Side: Directed by John Lee Hancock, The Blind Side tells the story of a homeless Black teenager, Michael, who is taken in and eventually adopted by a wealthy white family. Although the film definitely had the potential to touch on important issues intersecting with race, it chose to focus on the white family. The film is really about the white family being a savior figure to Michael, not about his story. Framing the story in this manner gives unnecessary credit to white saviors, and takes away the voice from Black characters telling their own stories.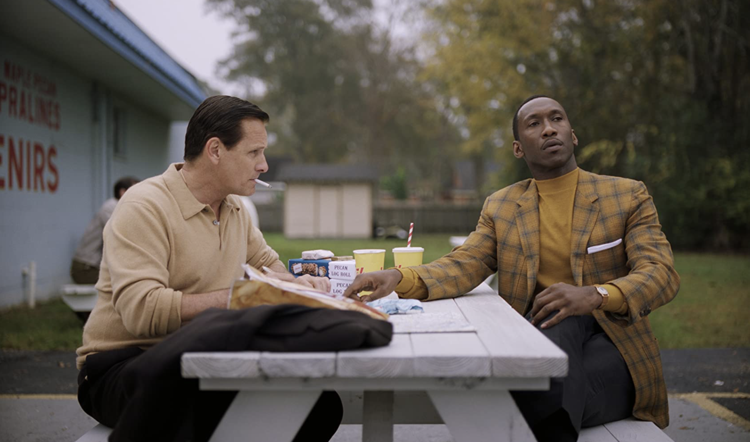 Green Book: Green Book, from director Peter Farrelly, is the story of the friendship between a Black musician and his white driver. Films like these portray individual charitable actions as the solution to racial inequality, completely disregarding the systems that create it in the first place. Racial stereotypes and microaggressions are present even in the individual interactions in this film. Green Book has been compared to the 1989 film Driving Miss Daisy which has faced similar criticisms of simplifying race relations to individual actions. Despite these critiques, Green Book won the best picture at the Oscars in 2019, as did Driving Miss Daisy 30 years earlier. The Academy has faced criticism for celebrating films like these, which have proven to oversimplify a complex system of racial inequality.
One Eight Seven: One Eight Seven, directed by Kevin Reynolds, is a story about a teacher in a predominantly Black urban high school dealing with gang conflict and violence. The film promotes the harmful racist stereotype of young Black men as threatening or dangerous. This type of film creates a fictional image of the "superpredator," a trope politicians have used to increase popular support for the war on drugs, which overwhelmingly targets Black Americans. The film does not responsibly tackle the role of race in inner city crime, but instead sends harmful and stereotypical messaging about the character of Black men which proves to be a cruel caricature.
12 Years a Slave: 12 Years a Slave, directed by Steve McQueen, is based on the memoir of Solomon Northrup's time as a slave after being kidnapped from the North and sold into slavery in the South. The film has faced criticism for leaving out acts of uprising and resistance from the enslaved, which were described in the memoir, and creating a storyline that portrays Northrup as subservient and without his own will. The film also depicts extremely graphic violence against the enslaved to the point of over-emphasizing the power dynamic between the owners and slaves rather than centering Northrup's perspective.
Related Articles