The first weekend in June is an art lovers' paradise as Art in the Park sets up shop at Stephens Lake Park. After celebrating the 60th annual festival last year, fans of the arts — ranging from ceramics to photography — can look forward to a weekend full of color. But if you're a rookie to the busy summer gathering, the jam-packed schedule can look a little intimidating. And if you're hoping to stock up on local art (which you absolutely should), where do you start? To help prepare you for the event, Vox has curated a list of artists — from various mediums — whose works will be available at Art in the Park. Make sure you don't miss them. 
1. Kim Carr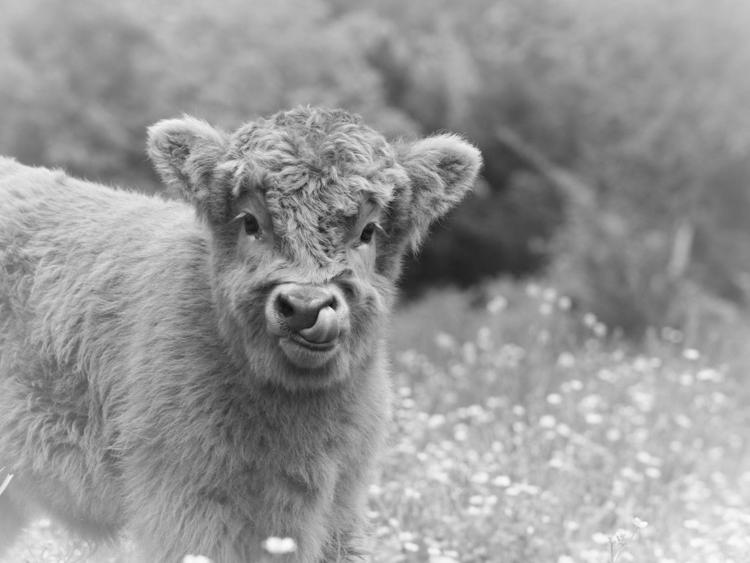 For a fourth time at Art in the Park, Kim Carr will be showcasing one of the best parts of Missouri: its animals. Carr started the Heritage Breed project in 2017, a photography project that focuses on farm animals in danger of extinction. Carr started shooting professionally back in 2010 but did not find her brand until the Heritage Breed project came along.
"It was me trying to find my direction with my photography," Carr says. As a farm owner herself for 31 years, she understands what it is like to own and care for livestock. "I'm 100-percent for the small farmers," she says. To date, she has visited 16 farms and plans on making a book of her photos of the animals in the next couple of years to help raise awareness.
2. Bill Brackett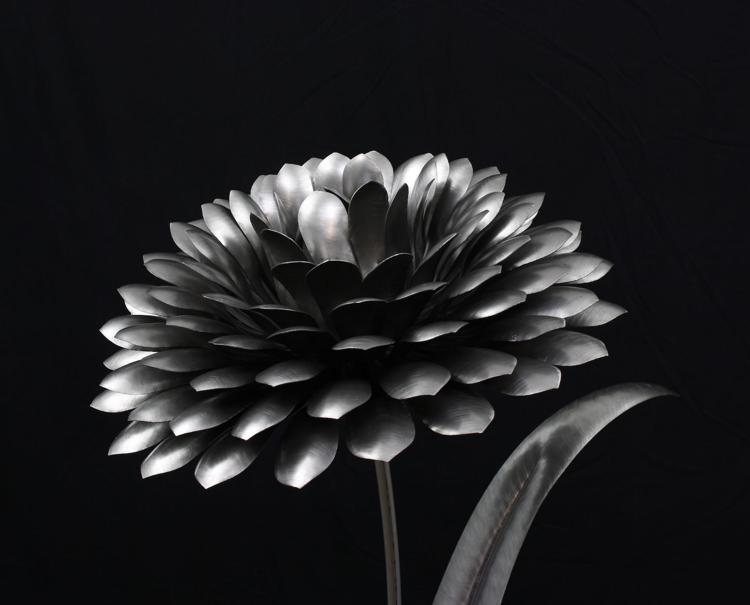 To put it simply, Bill Brackett loves plants. The Cole Camp, Missouri, resident started selling his steel botanical pieces at Art in the Park in 2007, three years after making his first flower. He describes his work like a three-dimensional line drawing.
Each part of the sculpture is plasma cut from sheets of steel and prepared using special tools or his hands. Brackett finds inspiration from his surroundings, or illustrations and books, such as his favorite, Britain and Brown. "Flowers to me are like perfectly imperfect," he says. "And you look at them, and they look so beautiful. And you zoom in, you see that there is a lot of contradictions in the geometry of them."
3. Jessica Pelzer*
While raising a two-year-old, Jessica Pelzer has found a creative outlet outside of her job as creative director at Bucket Media by making miniature oil painting necklaces at home. The necklaces are all different, so the time spent on each one varies. Her landscapes resemble those she has seen around Columbia. 
"I find that it's kind of a common thing that we all are drawn to those nature landscapes, and it's an escape for other people as well," Pelzer says. This June will be Pelzer's first time selling at Art in the Park, where she'll offer her handcrafted necklaces and oil-painted canvases. "It's always been a dream to take part in (Art in the Park)," she says.
4. Jeff Ferguson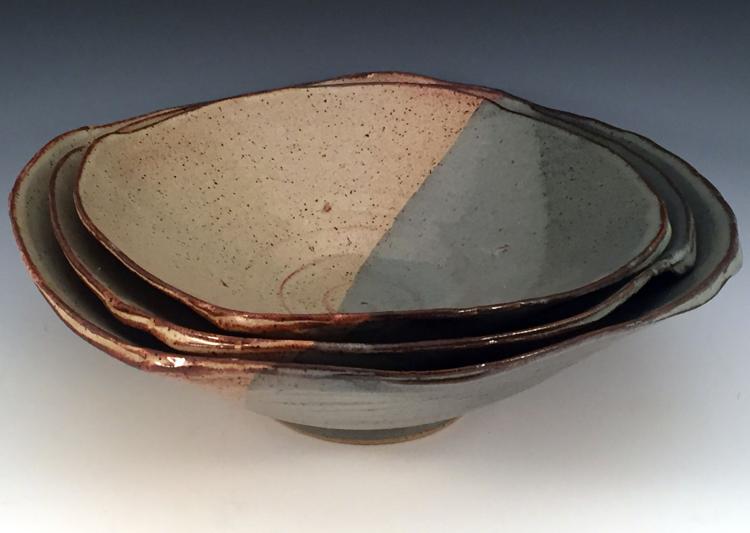 Jeff Ferguson started selling ceramics at last year's festival, during which he shifted away from his wood-turner ways. He was first taught ceramics at the craft center at MU, and his passion for the craft never faded. Although it's not his full-time job, Ferguson has been practicing ceramics for the past six years.
The pieces are all made at his home on the northeast side of Columbia, where he has set up his own ceramic studio. His techniques are a mix of electric fire and wood fire, allowing him to create various functional items such as baking dishes and mugs. "I like the idea of making something that I can fine tune the functional aspects," Ferguson says.
*Correction: A previous version of this story referred to Jessica Pelzer as Jessica Bargate, and the town of Cole Camp as Cold Camp. The story has been updated. 
Related links