American writer Helene Hanff once expressed her worries about emails and online chats in her 1970 book 84, Charing Cross Road, "Once the exchange has become too efficient, no longer need to eagerly hoping for pairwise sea, some feelings will be so rapid depreciation of without being detected."
If you are overwhelmed by the digital communication and beginning to have the same worries as Hanff had, here are some go-to websites for you.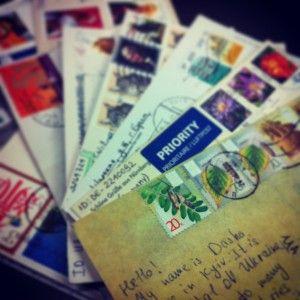 1. "Send a postcard and receive a postcard back from a random person somewhere in the world!" — Postcrossing
Launched in July 2005, this online project has gained more than 450,000 registered users from 221 countries. More than 22.4 million postcards have been received.
Once registered, you can request an address and an attached postcard ID. And then you can write a postcard. DON'T forget to include the ID so the recipient can use it to register the postcard. Only in that way will you be automatically added to the recipient list.
2. "Open up a direct line of communication between artists." — Postcard Collective
Focusing on the shared experiences of the arts, The Postcard Collective operates under a seasonal format and has different themes for each exchange. You can check out some past works here.
Three months before each exchange, a Call to Artists page will be available. If you are considering joining this project, go ahead and visit this calling page and provide your information.
3. "There's something small and inexpensive that you can do to lift a stranger's spirits in a big way somewhere out there." — Postcard Happiness 
The founder Tatjana Buisson designed this website to offer potential inspirations. Everyone is welcome to share stories and their addresses. If you are touched by the stories here, whether they are happy or sad, you might want to send them a postcard.
4. "Receiving the largest amount of postcards is my objective!" — Can You Send Me a Postcard?
This Frenchman named Christian started this website to invite people to send him postcards. You can see his collection here — more than 950 postcards from more than 65 countries and regions. He's even got a card from Antarctica.
5. "Connect library teens with other library teens the old fashion way." — Great Postcard Exchange
The Great Postcard Exchange aims to build friendships among teens. Preferred contents of postcards will be library or book related. There's a list of more than 40 participating libraries, including one from New Zealand. However, the project hasn't touched CoMo yet.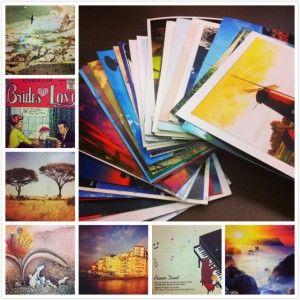 Besides exchanging postcards with strangers, it's always good to send one to your friends and families.
Here's a Japanese song called "Hello Especially" by Sukima Switch. Below are the translations for my favorite lyrics. Let's cherish the communication we have with people.
"What about write a letter once in a while? Is there a postcard somewhere?
To those faces you miss day and night, write a few lines about how you are reminiscing your hometown."
(Photo on the homepage: Feifei Lei)