Columbia Entertainment Company is celebrating its 40th season, and with this impressive milestone comes an impressive mantra: Go big or go home. The upcoming season was announced March 10 and incorporates shows that include family-friendly and fan-favorite titles. CEC, which still has two productions left in its 39th season, has withstood the test of time by choosing shows that reflect its diverse audience and creating a place where volunteers can find a community.
Blast from the past
CEC was started in 1979 by Columbia residents who worked on productions with Maplewood Barn Community Theatre, former Artistic Director Judy Olson says. Because the Barn only did shows during the summer, the group decided to form a company that would perform during the rest of the year.
In its early stages, CEC mounted productions in high schools and at Stephens College. "They moved around for every show, but they had a really good group of people who were passionate about it," Olson says. The company then rented the building on Eighth Street where Sub Shop is now located. It's current location on Nelwood Drive was built on donated land and finished in 1991.
When the new building was constructed, company members built the interior walls and cleaned the inside. Judy says they spent lots of time scraping and hosing muddy floors.
Despite its humble beginnings, the group's presence meant Columbia had community theater all year.
The present day
CEC's 40th season will include eight shows. Although the city of Columbia has changed over the years, the group's sense of family and dedication to its craft remains essential to its identity.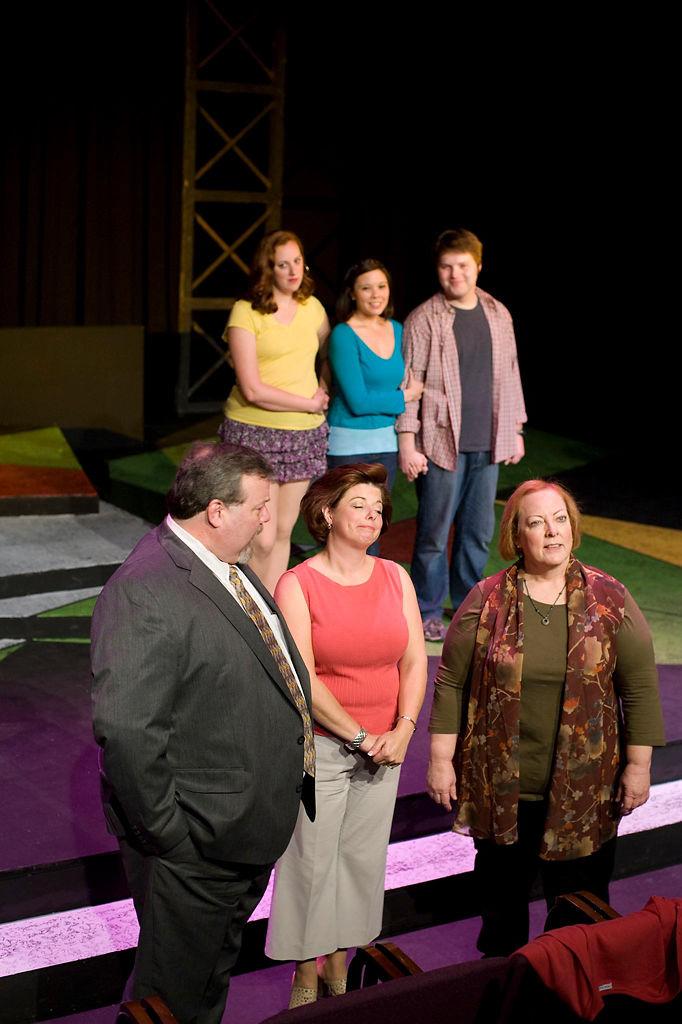 Current Artistic Director Katie Hays says the concept of "the third place" explains why volunteers enjoy working with the company. Outside of home and work, people need another place to go. "Theater people have the theater," she says. "If you have a desire to make art and make friends or a family, it's a good place to be at the end of a long day."
Two CEC volunteers became an official family. When Laura and Christopher Hays met during The Will Rogers Follies in 2004, Christopher was assistant director, and Laura was in the chorus. Laura says that the company still jokes that she was only cast because Christopher was interested in her.
Now, they will celebrate their 11-year wedding anniversary in April and still volunteer with the CEC. "In a show, you have a special bond, and you still have a lifelong connection after the show is over," Laura says. "Especially us."
CEC volunteers aren't only active in the company; they are involved throughout the community. "The fact that we have that interconnectedness helps us stay relevant," Katie says.
Looking forward
In recent years, the group has focused on representation and acceptance in its shows. "Art reflects what's going on in society," Katie says, "and we have a duty to hold a mirror up."
In the future, the group hopes to raise funds to renovate its current space or move closer to downtown, she says.
Although Katie will step down as artistic director in June, she says she hopes the company continues to push to be more broad-minded. She also says she wants to challenge the stereotype that community theater is unprofessional. "Everyone has their own vision," she says, "and in community theater you listen to everyone and collaborate before you make a decision."