It's pretty likely that you've heard of bullet journaling. For those that haven't, it's a type of organizational method, just like using a traditional planner. Except, most people who use a bullet journal design the spreads and layouts instead of buying a typical planner. Bullet journaling is a system of organization for some, but for others, it might serve more as an expressive tool.
Still, there's quite a bit of depth to bullet journaling despite the claim of simplicity that typically accompanies the activity.
I personally use it for a bunch of things. Even though I started using this system two years ago, I'm constantly updating and changing my style to current trends or my latest mood. Because I'm always chasing after a new aesthetic and style, I'm constantly looking for inspiration.
So, I went around looking for people who used a bullet journal to get them to talk about how and why they use their journals. The variety in layout, design and function I saw proved just how customizable and personal it is.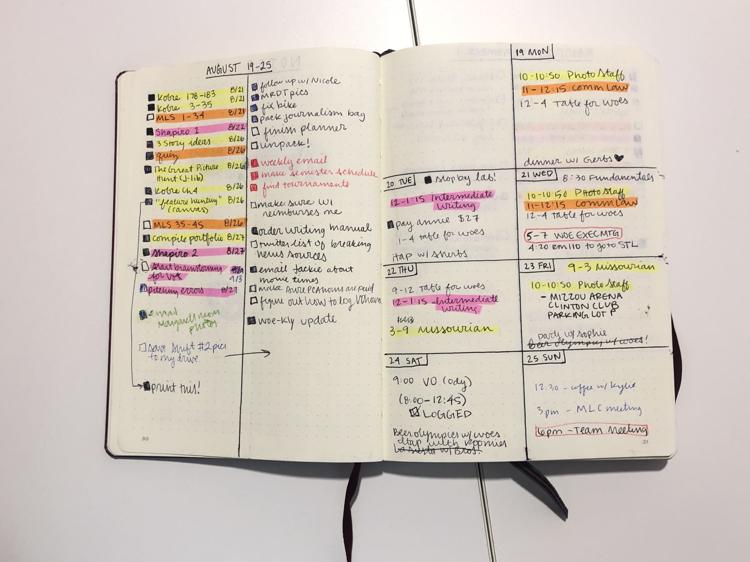 During Claire Hassler's freshman and sophomore years of college, she would use a store-bought planner, but often found herself sticking loose pieces of paper into the planner for additional notes written in her preferred layout. That's where bullet journaling came in as an option for her. She started using her bullet journal last year and she's liking it so far.
Because she's a senior with a busy schedule, Hassler's bullet journaling helps her to organize her responsibilities for class, work, meetings, deadlines and assignments. She keeps two columns in her journal: one for classwork and one for "life stuff." She's meticulous about checking her bullet journal and staying on top of her game.
"If it's circling around in my brain, it's probably also in this book," Hassler said.
Her advice for people new to bullet journaling is to just keep in mind that it doesn't have to be very artsy, as long as it is functional.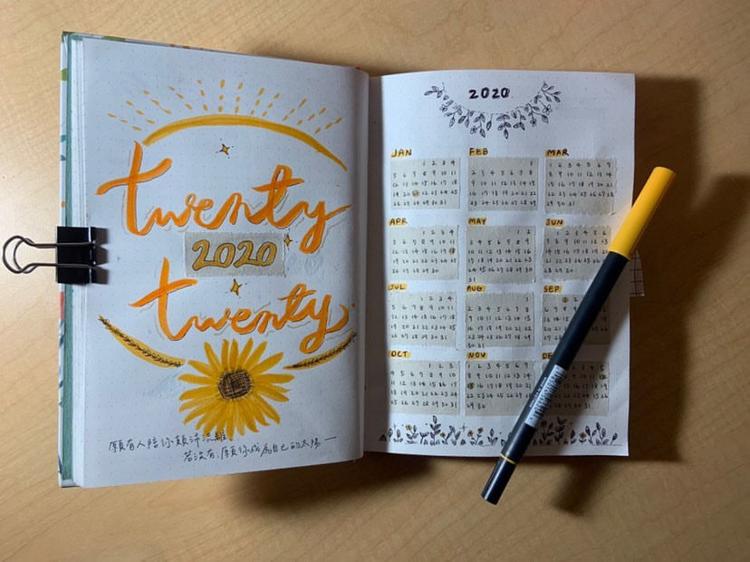 For Eva Li, bullet journaling isn't as much about tracking her tasks than it is about the art, which is why her journal is filled with doodles and decorations.
Li just started using a bullet journal consistently in January and she's still trying to get used to it, so she doesn't update it that frequently. Bullet journaling helps her become happier when she's planning out her studies and other responsibilities. "When I see a cute doodle I draw, I'll think 'hmm, it's not that bad to have a full schedule,'" Li said.
Li's bullet journal also serves another purpose: as a keepsake. Her journal is filled with tidbits that make it a memorable item representative of Li's college life. While it might not only be an organizational system for her, it certainly is a precious item.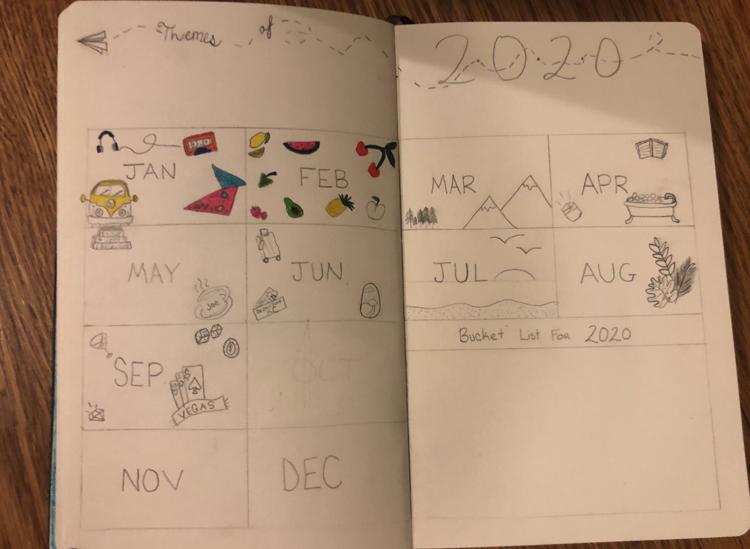 Luci Conkling started her bullet journal before she started college. While she's never been good with keeping up with her other plans, making time for journaling is relaxing and therapeutic for her and therefore a priority. Having a space where she could add function and creativity together is useful for her.
"Obviously with college, I don't always have a lot of time to work on my bullet journal, so it's kind of just been something that I did here and there for personal reasons," she said.
After taking a short break, Conkling recently began journaling again in January , but this time she's using it more as a professional outlet than personal endeavor. She has a food blog which she recently rebranded, so she's using a bullet journal to keep track of all of her goals and visions. While it isn't as artsy as her personal bullet journal, it serves a purpose by keeping all of her ideas in one space.
Conkling recommends beginners to remember their limitations and not to compare their journals with what's found on social media, because at the end of the day, the bullet journal is for personal motivation and not public opinion.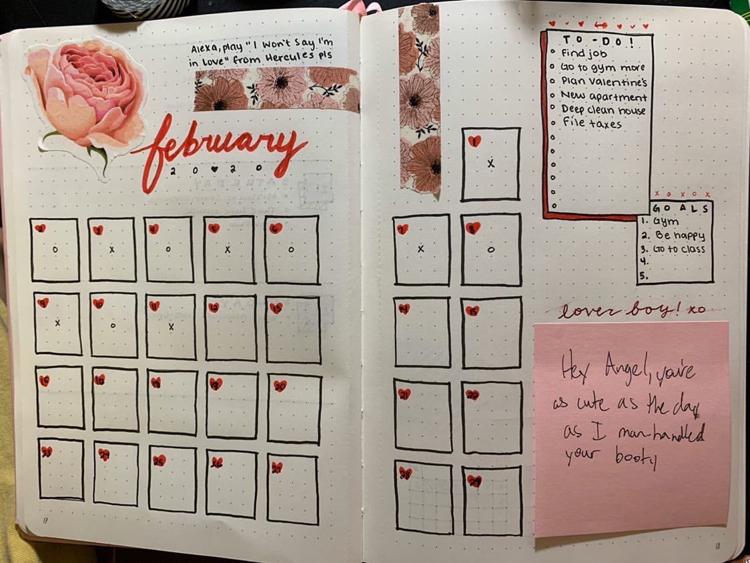 Angelina Thao has always been obsessed with organization, especially since she started to attend college. With her responsibilities piling up, she found herself needing an outlet where she could neatly and easily track her course work and other responsibilities.
Thao turned to planners and systems like Google calendar, but she felt like they weren't able to organize the work load required of a science major who is pursuing law school. But it wasn't just an organization system that she needed; she wanted to have a place where she was able to express herself creatively. So, she started bullet journaling last summer.
"It was handy in the way that I was able to de-stress after a long day of working and summer classes," Thao said. "Along the way, I learned to not be so hard on myself for not being able to make perfect lines or as aesthetically pleasing all the time."
Thao's tip for anyone new to bullet journaling is to not compare his or her spreads to those found in Pinterest, because criticizing your own art takes the joy out of it, and it discredits all of the hard work and effort you put into the journal. She thinks it's important to cherish one's own unique style.
Related stories