While traveling on Walnut Street, it's hard to miss the large black banner of one of Columbia's most popular art galleries.
Formerly displaying the names Sager and Braudis, it now reads Sager Reeves in bold white letters, which are starkly contrasted against the saturated black awning.
"I don't think I would have ever guessed that this would be part of my role or that my name would be on a building," says Hannah Reeves, co-owner and gallery director of the newly named Sager Reeves Gallery.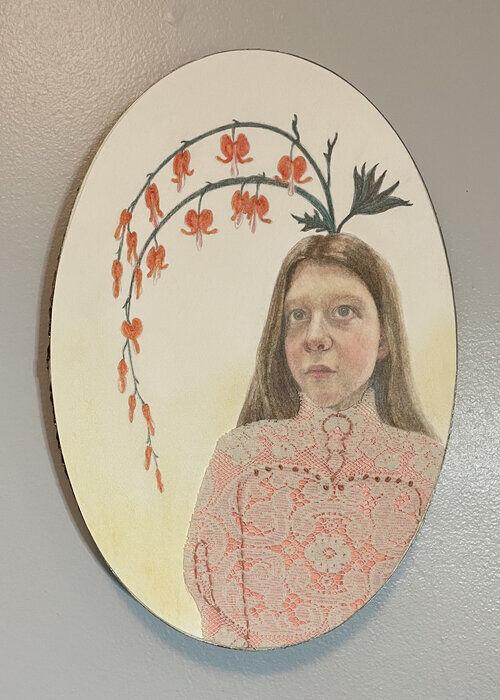 Before she acquired her new title of co-owner, Reeves spent time as a student, teacher and artist. She attended the University of Missouri as an undergraduate and decided to return to school to obtain her masters, partly due to "unfinished business" from her Bachelor of Fine Arts.
"I enjoyed my art school experience, but I didn't discover fibers until my very last semester," she says.
In this semester Reeves was learning fibers under the tutelage of now professor emeritus Jo Stealey, who later became Reeves' mentor and thesis advisor. 
"I had just met her, and I hadn't gotten to explore fibers. I knew there was something there," says Reeves. "So, when I started it was more about just that—being an artist in a particular way and finding somebody that I wanted to work with."
Reeves considerers Stealey an ongoing mentor, and similarly, Stealey refers to Reeves as friend and colleague. 
"She's found her niche," says Stealey "I think the passion that she has for what she's doing both as the director of the gallery, as well as what she's trying to do in her own studio practice, is really coming through." 
At the core of Stealey and Reeves' relationship is a respect for each other's professional opinion. 
"Hannah has a very strong vision of how she wants to see the gallery move forward," says Stealey. "I'm really looking forward to seeing that unfold, I think it's going to be exciting for her, and it's going to be exciting for our community. And I just wish them the best of luck."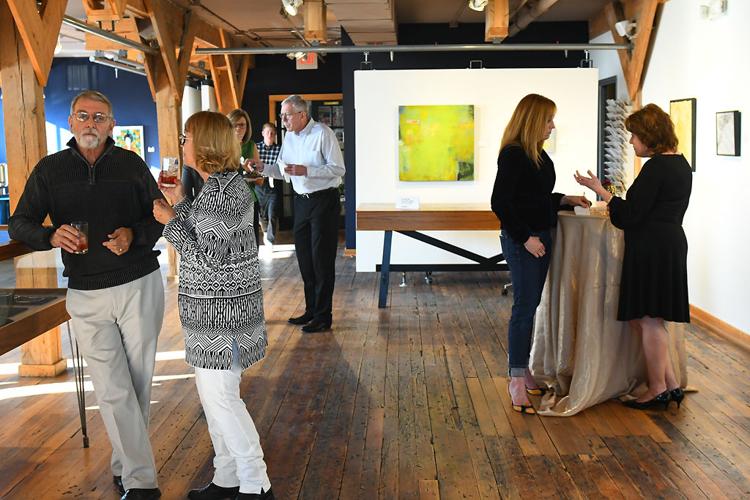 During her time learning from Stealey and teaching classes at MU, Reeves also commuted to Missouri Valley College to teach studio classes. 
"I got to teach as a grad student, and I had no idea that was something I was interested in until I was doing it," she says. "I loved it, and so I did that while I was in grad school and for years after, and that kept me connected with MU."
Reeves' first experience with gallery directing came while she was teaching at MU as an adjunct professor. The position for gallery director at George Caleb Bingham Gallery opened up as an adjunct position, so Reeves applied and was accepted. 
"That process of curation and taking a room from a blank slate to an exhibit—it just became immediately clear how parallel that is to that creative process that I have in my studio," she says. 
Now, Reeves continues that process at Sager Reeves.
"It's bigger and involves more people," says Reeves. "And that was really exciting right away, and that's what I get to do here."
Reeves wants to ensure that the gallery is considered a part of the culture in Columbia.
"We are always thinking about what we can bring that will make the collections of out local patrons even better and will appeal to them, and in that way we are a business," she says. "But here, we're also a place where people are welcome to come view art."
Mostly, Reeves' gallery directing at Sager Reeves is about community and creating a resource for anyone wanting to enjoy art.
"You do not have to be shopping for art at all," says Reeves. "You certainly don't have to be shopping for high-end art to come here and to feel—I hope—a warm experience and maybe learn something or to take in something unexpected or that you hadn't seen before."
Combining her love for teaching with her love for art, Reeves is able to successfully balance both the business and spirit of Sager Reeves. 
"It's a lot of work," she says. "But it's what keeps us connected here, and it allows us to really appreciate the community, and we see a lot of support for that kind of work too."
Related Stories