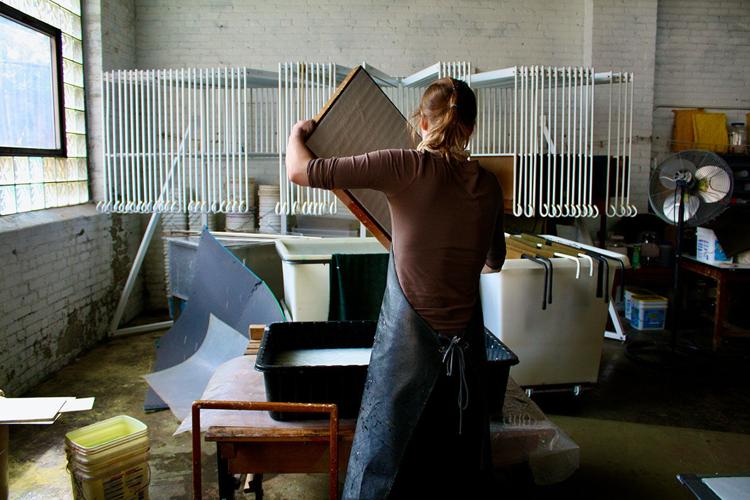 Hand-crocheted sweaters are in style, and banana bread and sourdough had their moments. Papermaking is another at-home and accessible art trend. Here's a how-to guide with tips on how to try your hand at this craft.
Tools of the papermaking trade
First, you'll need a mold and deckle, commonly made as a wood box frame with metal screening that's used to form sheets of paper. These can be purchased online and at craft stores.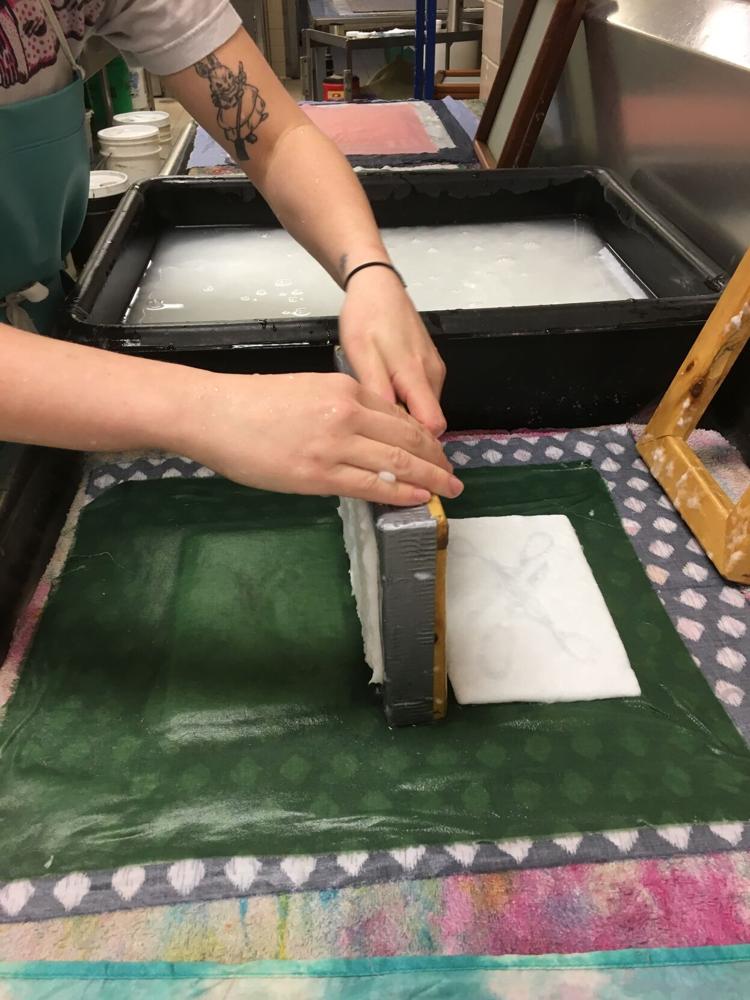 "You don't actually need a lot of fancy equipment at all," says Mary Sandbothe, education and outreach director at Columbia Art League. She recommends building your own mold and deckle with window screening and wood from a hardware store.
Then you'll need fibers. An easy, environment-friendly source of fibers is to upcycle paper such as junk mail or unwanted notebook pages. Later, try adding other fibers to change the texture or look of your paper. Helen Hiebert, an artist and author of papermaking how-to books, recommends using plant fibers in her book The Papermaker's Companion.
"Every plant material can be processed to make paper," says Jo Stealey, a former MU fibers professor. "One of the really fun things to make paper with is onion skins or bok choy." Before using these kitchen scraps, Stealey says to steam the fibers until they're soft.
Next, you'll need felts to press the wet pages between. Spare cotton or wool bed sheets are a good at-home option. Papermakers will often stack pages in the felts to make a post, or a tower of wet pages. Use cinder blocks or anything heavy on top of your post to press out the excess water.
All's well that blends well
Pulp is a thick solution of water and torn fibers that can be made at home with a blender. Stealey recommends using pre-soaked paper to make it easier on the blender. The pulp should be thick enough to handle but not too dry or runny. Add more fibers or water as needed to adjust the consistency.
"Slowly drop those small pieces of paper into the blender until the blender changes sound," Stealey says. "You can hear it working harder." Once the fibers are blended until fine, the pulp is ready.
Gathering form
Fill a tub with water. It should be large enough for the mold and deckle. Add a handful of pulp to the tub and stir it in the water. Then, dip your mold and deckle into the tub and pull up to collect the pulp onto your frame.
"It's such a meditative process," Sandbothe says. "It's kind of entrancing, I guess." Paper is forgiving, so if your sheets pull incorrectly or your pulp isn't right, you can pull it again. "As long as it's not dry, you can still make it into a better sheet."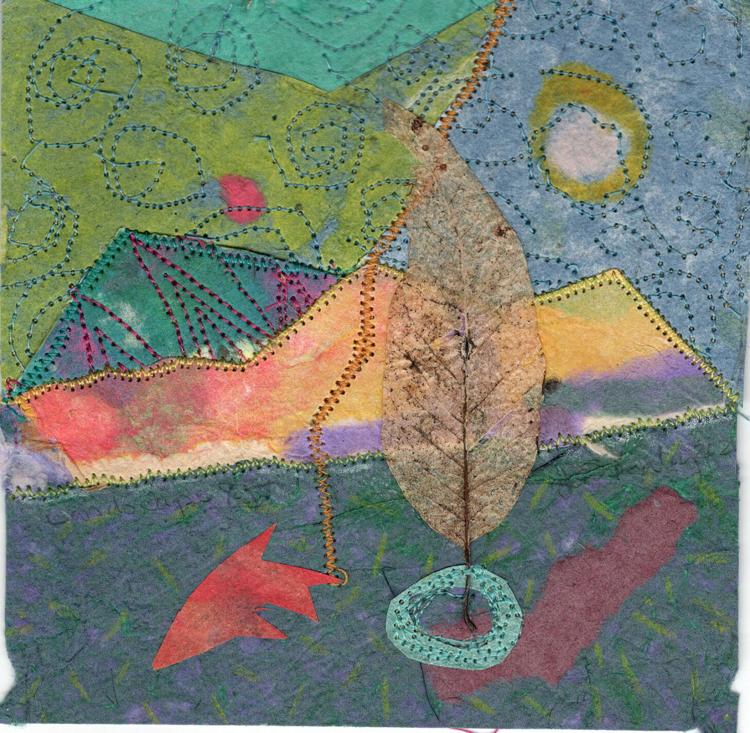 Dry something new
Once your pulp has been pulled onto your mold and deckle, you'll want to place it on the felt to dry.
To do this, gently flip your mold and deckle to place the paper flat on your felt. Stealey recommends having a sponge and rolling pin on hand to help remove excess water. The paper is ready when you can successfully peel it from the felt. From there, you can leave it on another surface or hang it up until it air dries.
Once it's ready, use it in a journal to jot your next crafting idea on or as wrapping paper to cover your next gift.
Related Stories