The dancers at Missouri Contemporary Ballet practice for six hours a day, five days a week. Hectic schedules aside, the dancers in the company share a commonality that makes MCB stronger: passion.
Directed by Karen Grundy, the dancers at MCB put a contemporary twist on modern ballet, which gives the company a unique edge.
"Karen really has a way of not only choreographing dances that are personal and meaningful in contemporary movement but also to take the ballet classical training and put it into today's time," says Monique Jones, director of operations at MCB.
The MCB started its first season in 2006 with the goal of bringing professional ballet to mid-Missouri. Since then, it has grown from just a few dancers to include company members, apprentices and trainees. In addition to its traditional performances, the MCB dancers tour internationally and work with charities such as the Boys and Girls Club of Columbia.
Vox went behind the curtain with three MCB dancers who have mastered the art of ballet:
Caitlin Sloan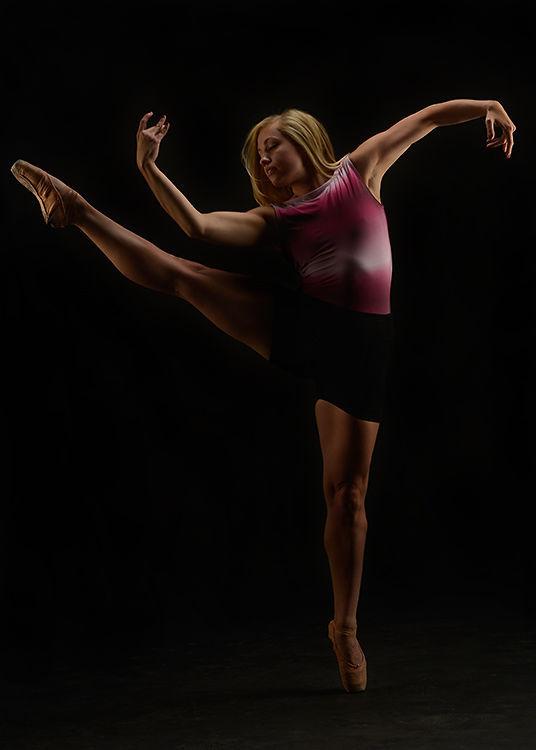 If you're looking for Caitlin Sloan, she's probably at the studio — she's there nearly 12 hours a day. "Everyone loves her here," Jones says. "She spends her day here in the morning being a company dancer, and she only gets maybe an hour break, if even that, and then she has to jump into the role of school director. It's crazy to wear so many hats." Sloan is starting her sixth year as a dancer with MCB and her third year as a school director at MCB's pre-professional school. She feels lucky to have a leadership position, which will allow her to stay involved when she decides to take her final bow. "Your time as a dancer doesn't last that long — you can't do it forever," Sloan says. "But I do feel good knowing that when I'm ready to retire from the stage, I'll still have a role in the company and some way I can contribute." In May, Sloan ballroom danced in her third Dancing with Missouri Stars competition, this time with partner Craig Franklin, a graduate of MU and professor of veterinary pathobiology at the university.
Years in MCB: 5
Studied dance at: Grand Valley State University in Allendale, Michigan
When not dancing, she likes to: Work on projects around the house with her husband, Steve, and spoil their dog, Kyle
Advice for aspiring dancers: Just make sure you're evaluating what kind of things you want out of a (performance) company and what you like to do because you'll be the most valuable dancer for them if you're happy there and enjoying what you're doing.
Anthony Sigler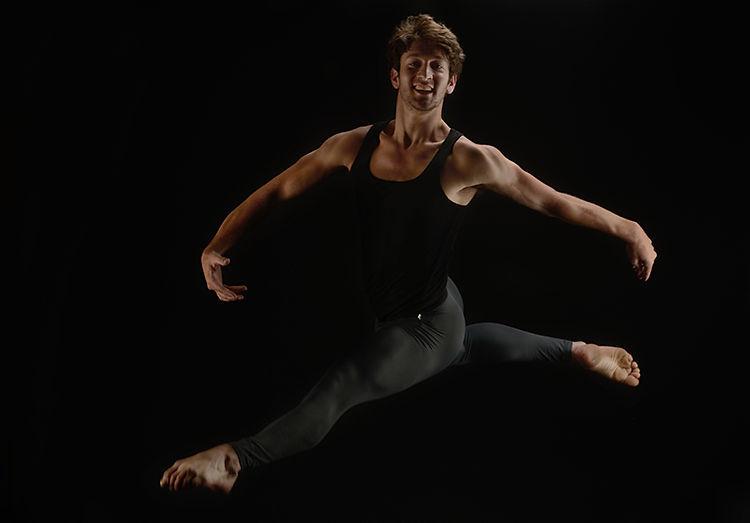 Although the rhythmic aspect of tap is what drew Anthony Sigler to dance at age 4, his favorite dance style is the contemporary ballet that he has performed with MCB for the past two seasons. "We're able to create dance that's more unique and interesting and relatable to people because it's not tutus and tiaras the whole time," Sigler says. He is happy to have found a company that combines classical and contemporary dance. "His strengths as a dancer and then what he brings to company as far as his artistry, is great," Jones says. Others might find it stressful, but Sigler loves having a job that allows him to dance six hours a day and live an active lifestyle. "It can become very strenuous, but the challenge is also really enjoyable," he says.
Years in MCB: 2
Studied ballet at: University of North Carolina School of the Arts in Winston-Salem, North Carolina
When not dancing, he likes to: Read novels by Czech author Milan Kundera
Advice for aspiring dancers: Stay open-minded. Do as much as possible, and get out there and experience as much as possible because that makes you more of an asset to whatever company you find yourself in.
Meredith Green Soares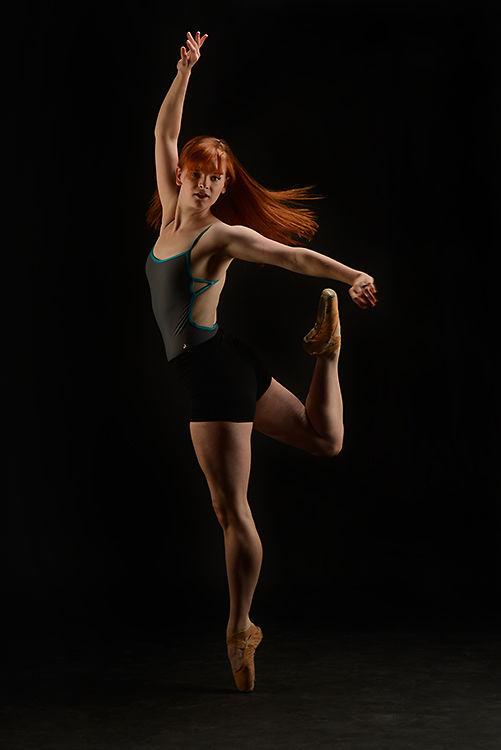 In just one season with MCB, Kansas-native Meredith Green Soares has made quite the impression. "She brings a great passion with her movement and also a genuine aesthetic to dance," Jones says. After Soares completed her study of ballet, her teacher, who had previously danced with MCB, suggested she audition. "I liked how all the dancers bonded together, and the environment seemed very nice," Soares says. "We're a very silly group of people but in a way that we are still very professional and get things done." Before landing a spot with MCB, Soares' home studio cast her as Odette, the lead in Swan Lake. She has also danced with two other companies and taught modern dance and ballet classes in Brazil. Outside the studio, Soares works a second job at Range Free restaurant.
Years in MCB: 1
Studied ballet at: The American Dance Center in Overland Park, Kansas
When not dancing, she likes to: Decorate cakes and play Legend of Zelda on Nintendo Wii
Advice for aspiring dancers: Don't let the small things get in your way.