For avid visitors to Sager Braudis Gallery, this month's special exhibit is bound to be something refreshing and worthwhile. For those who have yet to walk through the doors of Sager Braudis, this exhibit marks an important moment in history for both Columbia and Havana.
It is "one of the first examples in the whole country of an entire exhibit of contemporary work by living artists who are currently in Cuba," says Hannah Reeves, the gallery's art director. With restrictions on Cuba making a return in the current political climate, this experience is one that probably won't ever be done again.
After the U.S. placed an embargo against Cuba in the early '60s, it became a time capsule of a country, widely known for its classic American cars and "nostalgic" feel. Decades later in 2014, former president Barack Obama lifted the embargo, and people began to pour into the country that had been closed off for so long.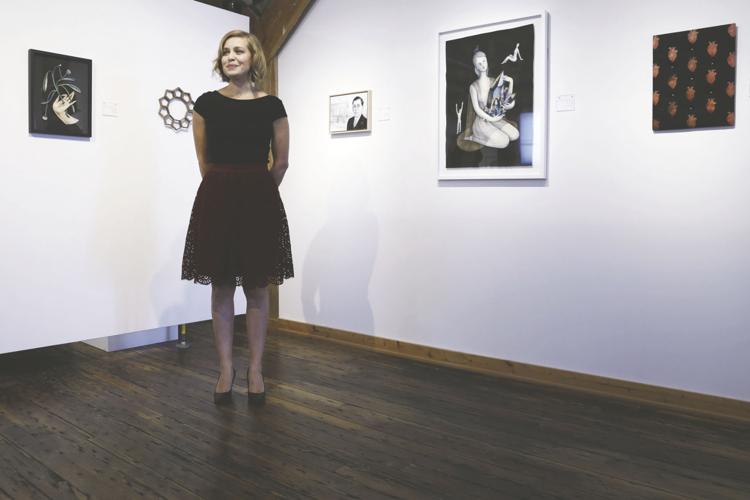 The team members at Sager Braudis Gallery, whose interest in Cuba was already increasing in full-force, saw the lift as an opportunity — a sign even — to get in and capture the essence of what makes Cuban art so unique. They spent days in Cuba bustling from studio to studio and traversing the Havana streets with every piece of art they acquired under their arms. They also spent those days filling out hundreds of documents, eventually collaborating with a local government agency to help with what documents remained. Despite the exhausting and tedious process, the Sager Braudis team members were finally able to get the art overseas. The hard work didn't stop at their return to Columbia, though. They had to wait for artist Santiago Olazábal's work to become available before being shipped to the states. All of the paintings had to be restretched and framed. They also kept in touch with artists and curators to prepare writing and supplementary materials for the exhibit. All of this (and more) has led up to the curation of their highly anticipated Cuban Contemporary Exhibit.
The art world in Cuba is nothing like Reeves has seen before. When a country is so heavily restricted in what comes in and what goes out, much of their artistic inspiration comes from within. In other words, Cuba is one place in the world that Western influence has yet to affect. While there isn't one subject matter at the center of the exhibit, it explores recurring themes among the work. Representation of place, connection to land, the body in the context of spirituality and religion and movement through abstract work are apparent in the art.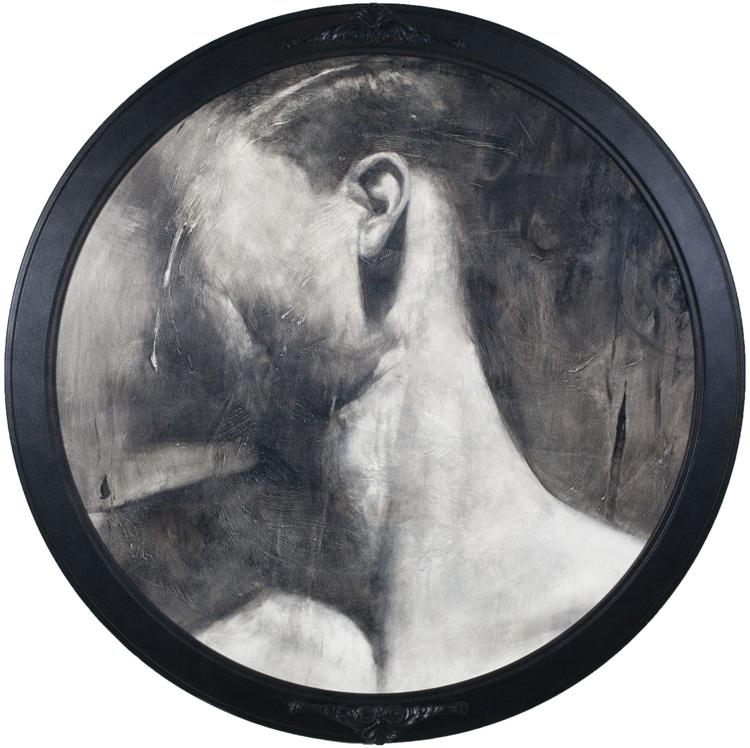 Outside of its cultural significance and artistic interpretation, Reeves explained that this exhibit also differs from previous ones in overall scale. Not only is this the largest number of pieces the gallery has ever included in one exhibit, there wasn't enough space in the usual room, causing the exhibit to spill over into what the team calls the hall gallery, otherwise known as the "Hallery." Typically speaking, exhibits usually show the work of five artists. However, this exhibit will feature a total of 53 pieces from 15 Cuban contemporary artists. Daniel Rodríguez Collazo, Hilda María Rodríguez Enríquez and Andy Llanes Bulto will be just a few of the artists put into the spotlight. From paintings to sculptures, there will be plenty of work for gallery-goers to marvel at.
Reeves mentioned that the gallery's usual visitors know that artists normally have their own "show within the show." They designate particular sections of the gallery dedicated to the artists and their artwork. This time around, things are a little different; the curation of the show is conceptual and integrates the work more than is usual. Just as there is diversity in the art forms, there is also diversity in the number and size of the pieces. This variety allowed the team to curate the show in a way that creates "visual flow."
For the average Midwesterner, it might be hard to imagine what Columbia, Missouri, and Havana, Cuba, have in common. However, there is more to this global connection than what meets the eye.
When the Sager Braudis team traveled to Cuba, they found that there were a number of similarities between the two places. Reeves found that in both Cuban and Midwestern culture, connecting a person's roots to the art being created is common, shown mostly through landscapes.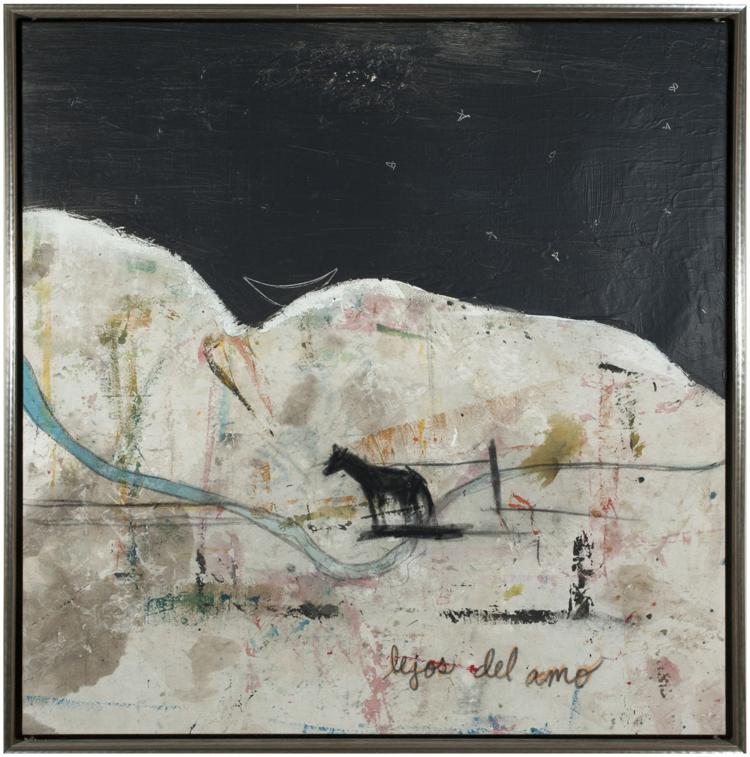 One could argue that at least some of Cuba's fondness for place and landscape came from necessity more than option. Because of the embargo, Cuba inevitably turned into quite an isolated country, devoid of any outside influence. This left artists with no other option but to turn inward and toward one another, finding inspiration in the land surrounding them as well as in their fellow artists. Leave it to them to turn a negative into something positive that sets them apart from everyone else.
"They just kind of connect nostalgically to a sense of place. And so, the place is different and the flora and fauna are different, but we kind of engage in a similar way," Reeves says.
The social and cultural environment in Cuba is also heavily based on hospitality, kinship and a welcoming attitude — something that might sound familiar to those who grew up in the Heartland of the U.S. That same Midwestern feel was present in the gallery members' time in Cuba.
"There's kind of this warmth and sense of manners that doesn't exist everywhere," Reeves says.
In the spirit of that hospitality and relationship between the gallery and their Cuban collaborators, they hoped to bring in a Cuban gallerist who helped them with their show. However, the plan fell through, leaving them without a Cuban voice they desired to have for the exhibit.
"Absent that, I've really tried to make sure that anything that I say about the work doesn't overstep my own role, or over insert my own experience of the work, and hopefully allows the work to shine through," Reeves says