How much can you get done in just 10 minutes?
Quite a bit, apparently. You can attend a "Monsters Anonymous" meeting to find inner peace over your franchise getting yet another crappy reboot. You can successfully nab a fiendish grave robber. You can find solace in the loss of a family member on the way to her funeral.
All this and more happened to a whole host of characters in just six 10-minute plays showcased at Talking Horse's Starting Gate New Play Festival in Columbia. We already shared the secrets of making a good play, but the playwrights featured in the festival also sat down with us to highlight what makes a 10-minute play particularly challenging.
For the festival, three playwrights were picked via blind submission to create two 10-minute plays based on a prescribed didactic. This year's was "Win/Lose." Following this, two workshops were held to improve the pieces. Directors were chosen, actors were cast, and it all converged into a weekend of performances earlier this November.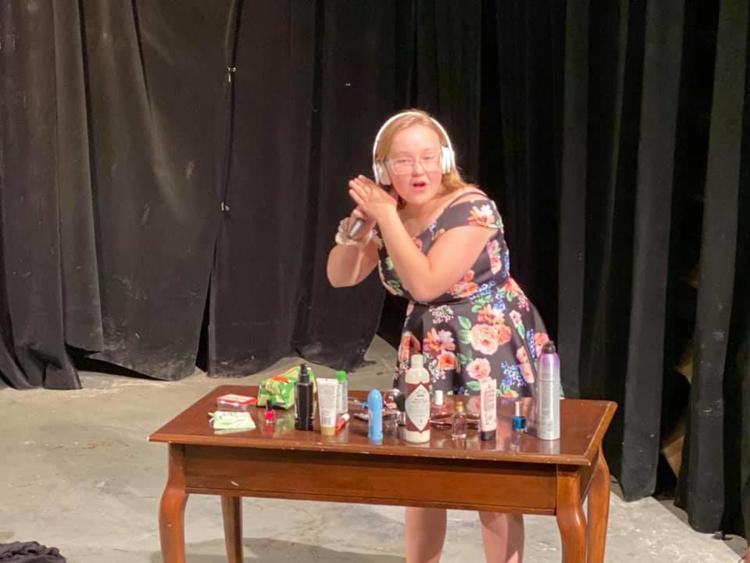 Some of the playwrights were just starting out. Makayla Rogers, an undergraduate student at Missouri Valley, has only been playwrighting for two years. It was actually her playwright professor, Harold Heinich, who convinced her to apply to the festival.
After badgering her to apply over and over, he eventually just brought the application directly to her.
"Going into it, I had a lot less experience than the other writers," she says. Still, a big part of her workshop process was the reminder that she had earned her place there just as much as the other two participants.
One of the other playwrights, Kyle Beckedahl, is a graduate student at Southern New Hampshire University whose first play also began in a writing class. While initially unsatisfied with it — as a class assignment, it was a bit rushed — he continued to revise it later on.
"Three years later, it became the piece that got me into Starting Gate," Beckedahl says.
The third playwright, Hartley Wright, premiered his first full-length play back in 2000. Regardless of the amount of experience, all three faced the same challenge: craft two complete 10-minute plays in just a few months.
Writing a play already carries a load of difficulties, but the 10-minute time crunch really puts the writers' craft to the test.
"You only get to see about 10 minutes of these peoples' lives. But in that, you get a complete story," says Russ Scott, who has been the managing director of the festival since its second year.
With such limited time, it's difficult to get the audience to connect with the characters and engage in the story. Beckedahl solves that dilemma by building stories off of the audience's preconceived notions of characters.
"The people need a cognitive framework going in," he says. This lead to his idea for "Neverland," which takes the characters of Peter Pan and puts them into the gritty world of a 1920s film noir.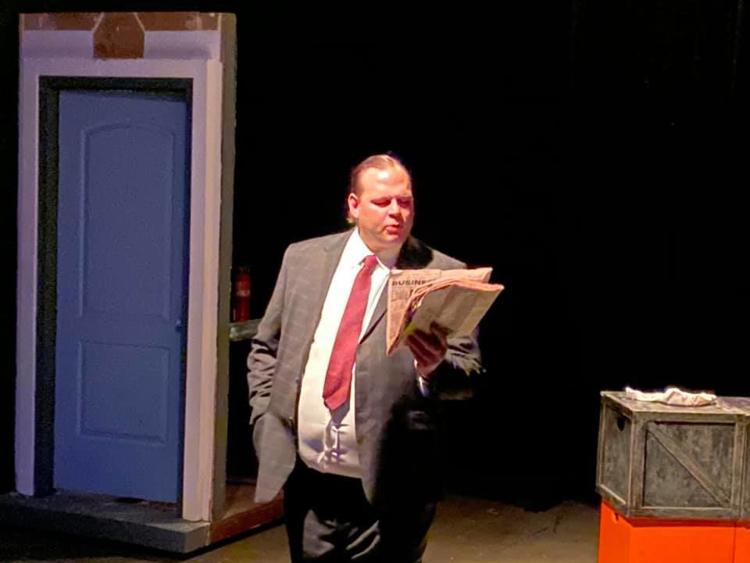 Sometimes the play does the hard work for you.
"It wrote itself, it took a life of its own," Wright says of his play "Falling Time." Even though the characters were unique, the situation of a failing relationship is universal enough to draw in the audience.
Still, it isn't always easy. His other play, "Fifteen for Two," almost wasn't written in time for the first workshop. For a writer, the clock is always an enemy.
"A blank page has done no writer any good, ever," Beckedahl says. He recommends that aspiring writers always focus first on just getting ideas down on the page. Some playwrights, however, have the opposite problem: they're not quite sure when to stop writing.
"I don't know that you can know," Wright says. He's always pushed to keep editing and refining his works. But Beckedahl says to remember that perfection isn't needed, especially when workshops and revisions are expected to be a part of the process.
"There have been some years where playwrights come to the second workshop with an entirely new play," Scott says. Everything depends on where the writer is at and how they feel the play is developing. That's one of the unique aspects of Starting Gate: It's specifically aimed toward workshopping and developing plays, not just showcasing the end result.
"I feel like it's very helpful to have other people involved in the process. Sometimes you get so stuck in a rut, where you feel like you don't know where to go next," Rogers says. Everyone involved in the workshops were supportive, she says, which helped develop her plays into works she could be proud of.
Talking Horse puts out a call for volunteers to help with the workshopping process, which Scott recommends to anyone wanting to be more involved in the theatre scene.
"Show up," he says. "That's one of the best ways to get involved." The festival is also unique in that it follows the plays through all the way to full performances with directors and actors.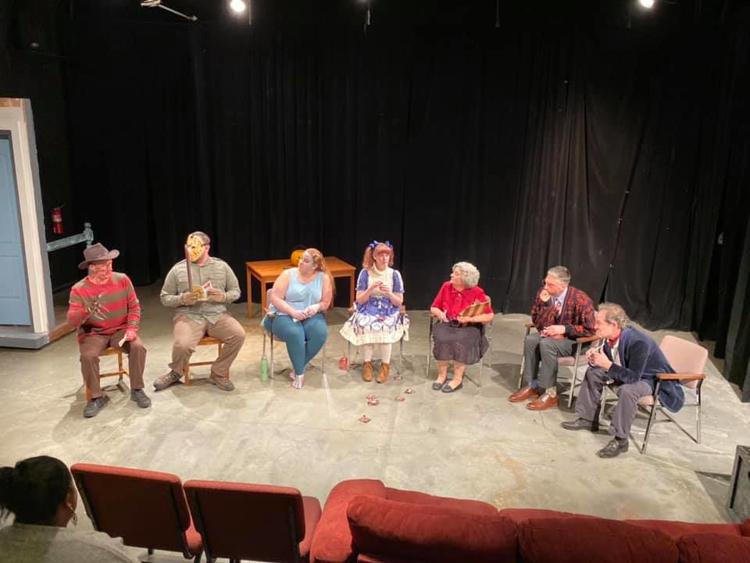 "The actors really help to bring it to life in a way you don't expect," says Catherine Schoning, who directed Beckedahl's plays. Scott says a lot of Talking Horse's regular actors first got involved through Starting Gate.
With the time limitations of a 10-minute play, having actors who can fully encapsulate the characters is a necessity. Their emotional repertoire creates a bridge to the audience.
"If I've done my part well," Wright says, "I see them take it to places that were deeper than what I could've written."