"Hands off" doesn't apply to this exhibition. In fact, "hands off" doesn't apply much to this artist at all. As a member of the Iowa tribe, Native American artist Sydney Pursel creates art made for interaction.
"I love things that can actually start to create change," she said. "I love machines because they're meant to be touched."
Pursel is an MU Art Department alumna, and her work highlights the identity and positive self representation of Native American women. 
She returns to Bingham Gallery with "Invaluable," an exhibition in collaboration with photographer Ryan Red Corn. The exhibition will run through Sept. 19.
"It was really exciting to come back and have a two-person show of my own right here," Pursel said.
Although she doesn't describe her art as very fitting for a gallery space because it tends to be too "strange or big" for those settings, she was happy to have the chance to introduce more people to her activist work.
Red Corn's photography is perhaps more typical of a gallery space, but it emphasizes the choices of the subjects.
"I've placed a lot of that control in their hands," he said. The poses and clothing are all choices the subjects have made.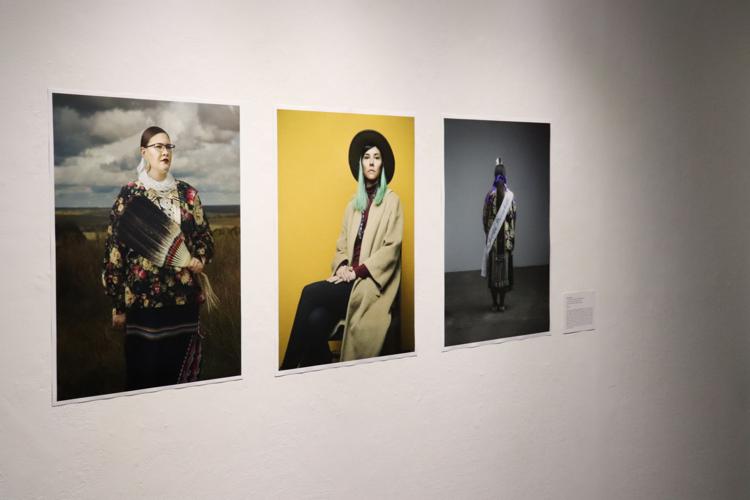 In contrast to the often objectifying or commodifying photography of Native Americans throughout the 20th century, Red Corn's work is meant to express the will of the Osage women themselves. 
But he urges caution not to take the work as a reclaiming of photography. "This work is not a response to something else," he said. "It's a continuum of all that's come before it."
While Red Corn's photography focuses on other people, Pursel looks inward at her own identity as a member of the Iowa tribe. Growing up in Kansas City, she didn't truly begin to connect with her heritage until arriving at MU.
"I did get a scholarship because of my native heritage," she said. "That led me to the role of rediscovering my heritage and my culture."
Pursel began looking into both her tribe and others.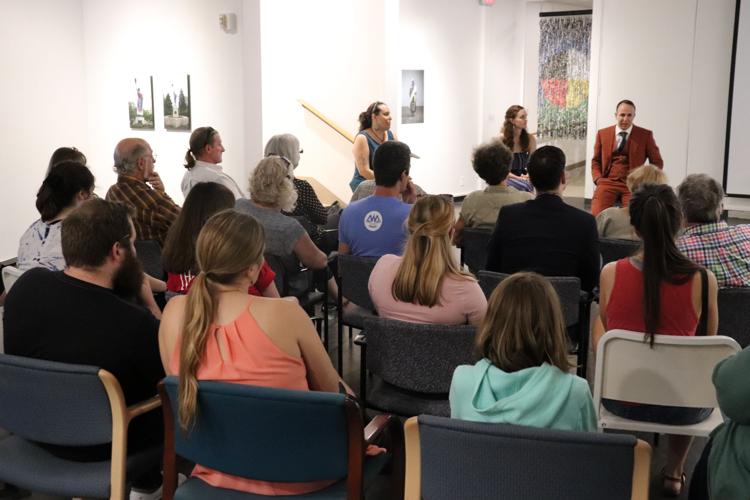 This wasn't always an easy journey.
"I didn't feel native; I didn't look native, and it's partially because of all those stereotypes of Indians that I grew up with," Pursel said.
While she knew she was Native American, it was difficult for her to reconcile the image she had of herself with the image of what she'd been shown Native Americans should be. "Those natives were my reality at that time," she said.
As such, her early work at MU often centered around stereotypes of Native Americans. One of her earlier performance pieces was a teepee she'd set up around Columbia filled with stereotypically "Indian" things. As she graduated, grew and learned more about her heritage — especially after spending time at her tribe's reservation in Kansas — her identity and her art transformed.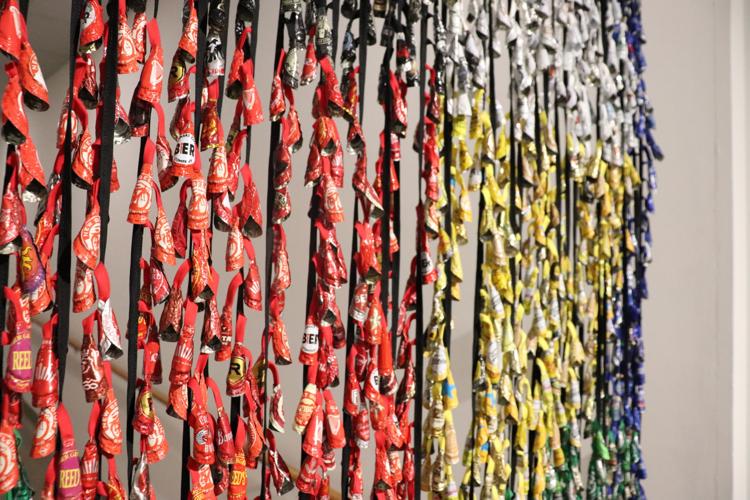 "I left all the negative stuff behind," Pursel said, "because I realized there's all these positive things going on in the reservation — in my community — that I could be involved in."
One of her more infamous projects was a guerrilla activist project involving various Statue of Liberty replicas located around the Kansas area. To help promote awareness of a duty to care for the Earth during Earth Day, Pursel and assistants placed cloth over the statues. The cloths were decorated with traditional dress of various Native American tribes. Each statue represented a different tribe.
As part of the guerrilla nature of the work, Pursel did not get permission before putting up the art. "We definitely got yelled at," she said with a laugh. Some of the pieces were taken down almost immediately, especially if they were on school grounds. And while the process of putting new clothes on Lady Liberty only took about three minutes, sometimes the getaway was less-than-smooth. 
"We did attract the police for the last one," she said. "It was very scary."
Even though the process isn't always easy, Pursel says she prefers her art to create conversation out in the open.
Her plating project, which she first presented at MU, features plates she decorates with tribal seals. Participants eat indigenous foods off the handmade plates, which are on place mats filled with additional information about each tribe. Pursel says she hopes participants are then able to converse with one another about what they've learned over the meal.
"The focus of most of my work is to educate people about something," she said. "It's been a learning experience for me as well."
The plate project especially pushed her to learn about tribes other than the Iowa tribe.
She enjoys doing projects that provide positive growth for fellow Native Americans. She travels back to her reservation on weekends to work on a mural project in the nearby town of White Cloud, Kansas. The mural was born out of many town meetings. The process was set up to ensure that the mural was an accurate reflection of the town.
Even those who did not attend the meetings provide feedback, often shouting from their cars as they pass by the muralists at work.
"This one man kept yelling, 'Catfish! Put a catfish on it!'" she said. Pursel did, in fact, update the design to include a fishing child to commemorate the history of the town and the nearby river.
"It's been fun going back there and being there a lot this summer. Meeting other people, and people that are non-Indians that just live there, has been awesome," she said.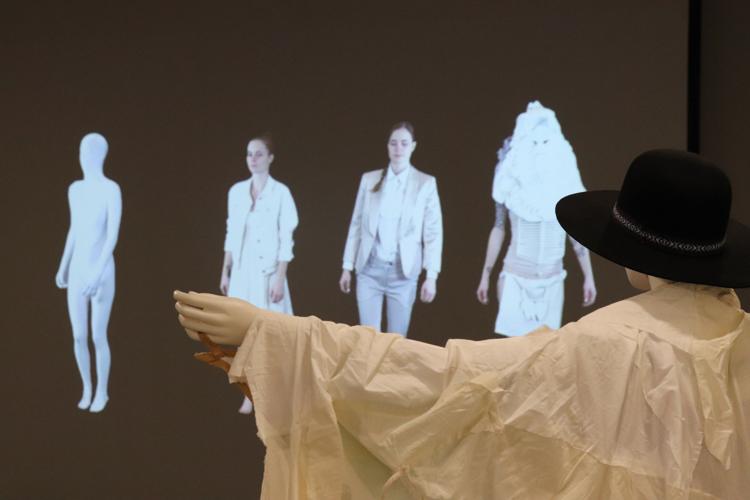 Regardless of the medium Pursel chooses to use or how she expresses herself, one thing remains the same: "Being Indian to me meant trying to give back to the community in whatever ways I am able, so I always try to do something to give back."
Although she hasn't done any big activism projects locally since moving back to Columbia, that doesn't mean it's out of the picture. Some of her projects, like the KC statue redressing, could happen again.
"There are two Statues of Liberty here in town. I've scouted them out," she said with a grin. "Maybe someday I'll get to do it here as well."
Related stories