If it hadn't been for the encouragement from his friend and admirer Mark Twain, Ulysses S. Grant would have never written the personal memoirs that have kept his memory alive.
Don Nigro's one-act play Memoirs, produced by Minimal Art Productions at the Talking Horse Productions theater, depicts the unusual friendship between Grant and Twain through the tragedy of war, sickness and the journey of writing as part of this imagining of true events.
In 1883, Grant lost his fortune in a bad investment; not long after, he was diagnosed with tongue and throat cancer. He knew he didn't have long to live and was worried that he would leave his family with no financial compensation as a result of his bad investment.
Twain had great admiration for Grant and proposed a solution: If Grant wrote personal memoirs, Twain would publish them and compensate him $50,000 and 75 percent of sales. Grant resisted at first, but he eventually agreed to write them for his family's well-being.
Grant's health was deteriorating throughout his writing process, and he died only days before he finished the memoir at more than 600 pages. The Personal Memoirs of Ulysses S. Grant was a best-seller, paying about $400,000 in cash to his widow, Julia Grant.
Cast member Aaron Krawitz plays Mark Twain in the Talking Horse production. It's a different experience playing a figure that most people already have an image of, he says. "Everyone knew the white suit, the big hair and all of that," Krawitz says. "What you don't do when you do something like this is you don't try to imitate Mark Twain. You don't put a wig on me, for example."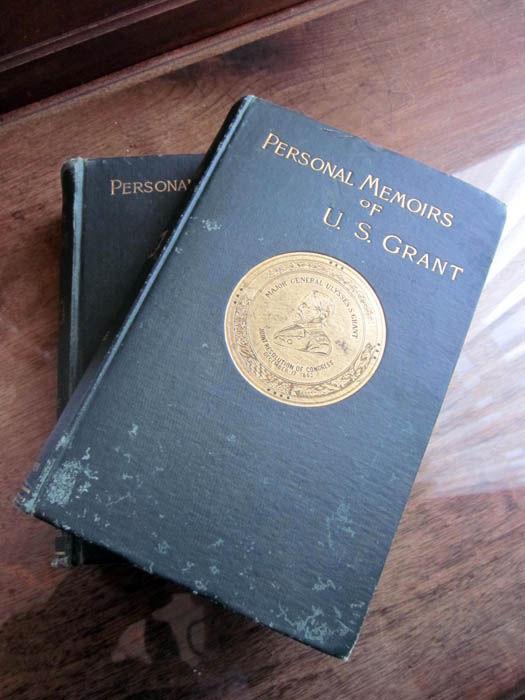 Actor and former Stephens College professor Addison Myers plays Grant. "We think of him as a general and probably an alcoholic, but he was a pretty interesting guy," Myers says.
Although Grant is a president people are familiar with, many people cannot picture the way he looks or sounds.
"I'm recreating my Oklahoma drawl in my speech," Krawitz says of his character, Twain. "Addison is just talking. Nobody knows what Grant sounded like. You base what you do on the script. The words have their own rhythm that we do our best to respect and honor."
The play's director, L.R. Hults, says the show is a delight because of Don Nigro's quality writing skills. "The guy can write," Hults says. "One of the things he does is look at historical events and then writes plays that explore what was really going on in the hearts and minds of the very real people who were caught up in those events."
Columbia folk musician Win Grace will play music from the Civil War era before the show to provide context. He wrote one of the songs specifically for this production from a melody that Hults created. "They are all songs that Grant and Twain certainly would have known," Hults says. "They were songs that were quite big in that era."
This isn't the first time that Krawitz, Myers and Hults have put on this play. They were the first to perform Memoirs in 2011, and they're bringing it back this year due to popular demand.
"Addison and Aaron have fans who requested it," Hults says. "Aaron would say every time they went to see people, they'd say, 'Boy, I always remember that play, Memoirs. That was just so great.'"
The pair has performed several two and three-man shows over the past few years. "We enjoy each other's company, and we're good friends," Myers says. "We try to pick plays with two older guys, so we found three or four [plays] and decided to do them."
Memoirs will take place Sept. 8-10 and 14-17 at 7:30 p.m. Thursdays, Fridays and Saturdays, and 2 p.m. Sundays at Talking Horse Productions. Tickets are $15 for adults and $13 for students and senior citizens.