Theater teacher Kendra Chappell was inspired to write a play after she read an article in the Springfield News-Leader that detailed the impactful story of Milly Sawyers, a black woman from Springfield who won her freedom from slavery in 1835 and was beaten by an angry mob afterward. 
The Milly Project comes to Columbia March 1 at Broadway Christian Church after a successful run in Springfield.
While Chappell is the director and primary writer of the play, she says the play was a collaborative work between her and her students from Willard High School in Southwest Missouri.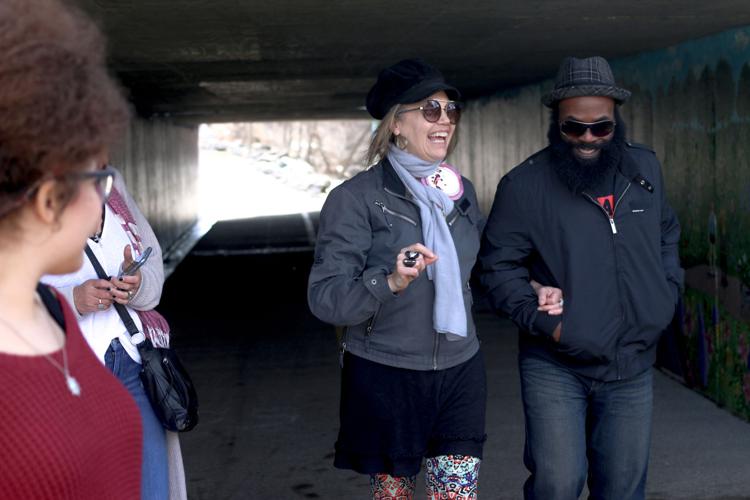 The first student she approached about the story was Adora Snead, who is the lead actress playing Milly Sawyers in the original cast. Snead, alongside Chappell and other students, used court documents unearthed by journalist Giacomo "Jack" Bologna and archivist Connie Yen as reference material to create the play.
Chappell has often worked on telling stories that highlight the American dream and, conversely, the American nightmare. The Milly Project is a clear result of her efforts to teach about what these mean for each person. "I want people to reflect on the weight of our history. I want to give people hope and action for the future," Chappell says. "I want people to think of their biases or to lead people to do something, to have direct action in some way… I always try to check my biases, because we respond (to situations) in a certain way, with what we've harbored all our lives, from society."
Milly Sawyers' story is a "powerful one," Chappell says, but before Bologna's article, it was an unsung tale. Sawyers' story is one depicting strength and perseverance. She won her freedom in court as a slave in Springfield, however, that newly granted freedom was interrupted when a mob of men pulled her out of her house and beat her in the streets.
"We don't know what happened to her afterward," Snead says. "But I think she probably survived. From what I know about (Sawyers), I think she survived and got to live out her freedom."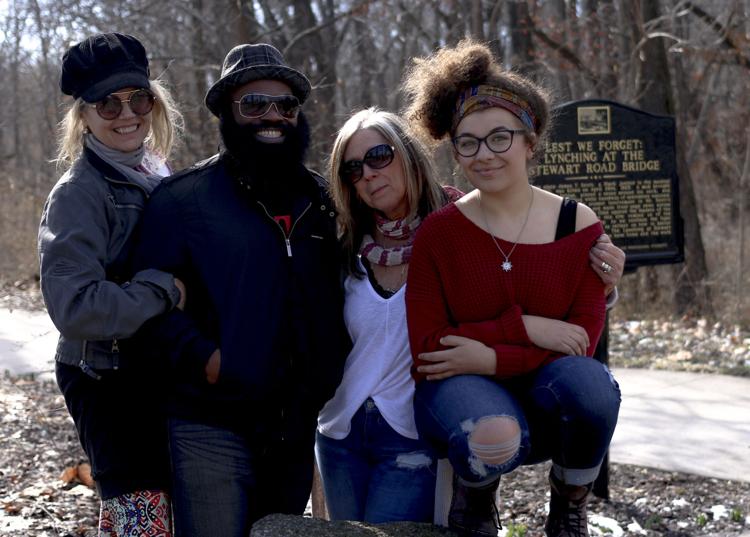 There's much about Milly Sawyers that Chappell and Snead don't know, because of a lack of records documenting Sawyers' life. Because of that, Chappell and Snead wrote Milly's dialogue themselves, using context clues and other source materials to figure out what she would've said. "I think people often use (the term) 'voiceless,' which kind of annoys me," Chappell says. "Because I think they're not voiceless, I think we're just not listening. I think we've missed a perspective."
Snead agrees. By transforming the article Bologna wrote into a play, she says she hopes Sawyers' story reaches a broader audience. "Art allows our ears to hear what we usually don't," Snead says. "It's easier to listen when the story is captivating."
Despite Snead's optimism, the production has faced some backlash from people within the Springfield community. Some of the cast members left the production due to adverse feedback they received from family members. "It's sad that something as simple as race has become so politicized and divisive," Snead says.
Even within the group of students working on the play, conversations could be difficult. Some discussions about what to include in the script took just minutes to settle on a conclusion, but others lasted for days before being resolved. "There were a lot of manipulation and private conversations behind backs from people who didn't want to be a part of an open conservation, which was hurtful," Chappell says.
Yet, Snead, Chappell and other cast members worked hard to get Milly's story told. Although there were some negative responses, there was plenty of encouragement and support too. "The best responses were from people of color who felt like they had a voice," Snead says.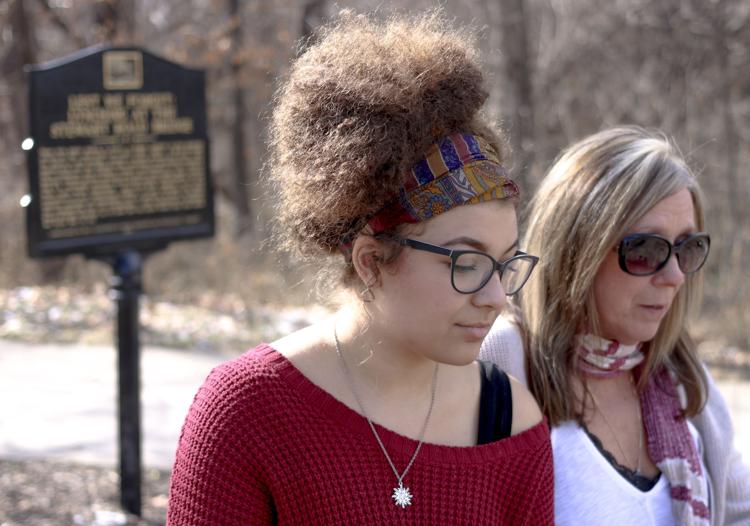 The support also came from a circle of people from Columbia, who helped Chappell secure a location for the performance and financial support.
Mary Phillips is among the circle of people who pushed for The Milly Project to be showcased in the city. Phillips says she is hopeful that the audience in Columbia will learn not just about a significant chapter in Missouri's history, but also how people can "individually and collectively shape a different and more equitable future for all."
"From the viewpoint of race, gender and human rights it's also a story about the power of perseverance to bring about social change," Phillips says. "From an even broader perspective, The Milly Project is an opportunity for us to reflect on how our nation's, our state's and our local community's history still affect us today. Successive generations of black Americans continue to pay the price for our history of systemic oppression."
Although Milly Sawyers' journey was set in Springfield, Phillips says her struggles as an enslaved woman are mirrored in communities across the state.
Phillips says that many cities, including Columbia, erected markers at the sites of lynchings, razed black business communities and neighborhoods, and segregated theater doorways to remind people of the lives and potential that have been lost and the costs borne by vulnerable people. "Much like those historic markers, this play seeks to educate, but through a format that allows for lengthier conversations and reflections to occur," Phillips says.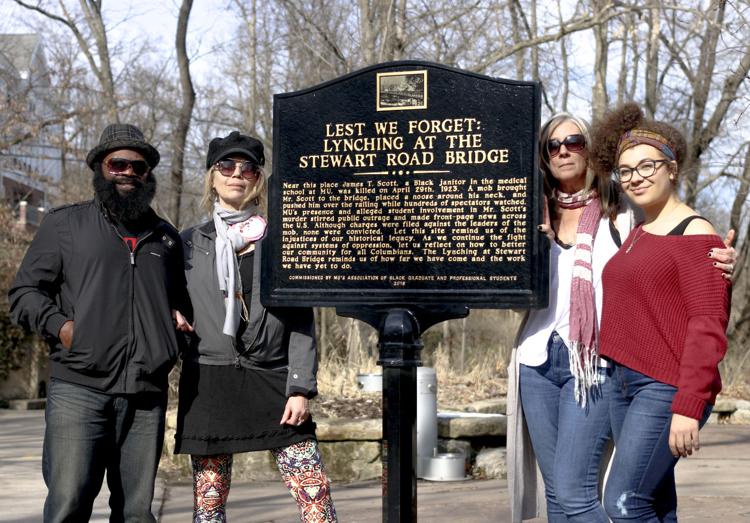 Chappell says that as the play continues to be heard and, with it now coming to Columbia, Sawyers is becoming a beacon for those who have fought oppression and are still fighting today. "Her name was and is Milly Sawyers and she comes to Columbia now with more courage and hope," Chappell says.
Chappell says she has bold ideas about upcoming projects involving free public education and taking responsibility with other artists to allow "our leaders, administrators, teachers, parents and compassionate community members" to deeply reconsider a school day through perspectives of diverse students, "our young people, our national treasures."
"I want to break the code. We have a way of telling our history from the perspective of the victor," Chappell says. "I think it's dangerous. It's unacceptable to dismiss the fallen, slain or oppressed… We have a tragic history of how we've treated other people and people of color."
The Milly Project will be performed at Broadway Christian Church on 1 March at 7:30 p.m. It is a public performance and will be free of charge.
Related stories