Graduation season brings the opportunity to showcase your creative side with fun fashion. If you're artistic, this is a perfect DIY project. Or, if you're like me, a perfect DIWYCF project — Do It With Your Crafty Friend. 
Because I am a perfectionist, I commissioned the talented Kimberly Wilhite to decorate my cap, and she did a stellar job.
I wanted my graduation cap to showcase my favorite TV show and character, Nick Miller from New Girl. I decided to do a play on the title and write "New Grad," along with a ridiculous quote from him: "Writers don't read. We write."
Click through to see the design process and finished product.
I also reached out to my Facebook network to gather other ideas for decorating your own grad cap.
Share a classic quote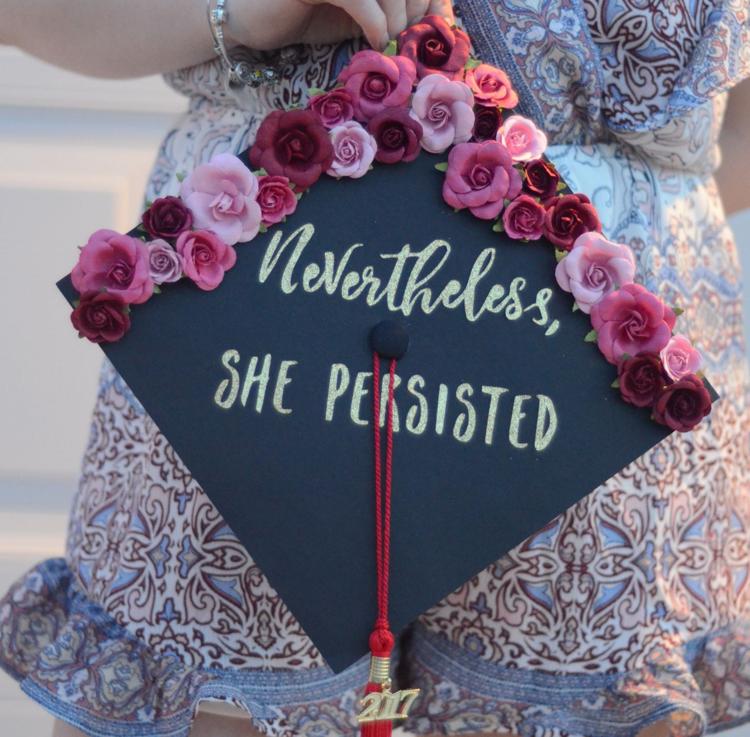 This is for the elegant grad. A timeless look to make everlasting memories.
Do it yourself:
Find a quote
Write it in a paint pen
Cut the stems off fake flowers (you can get them at Hobby Lobby or similar craft stores)
Hot glue them onto the cap
Thank Mom and Dad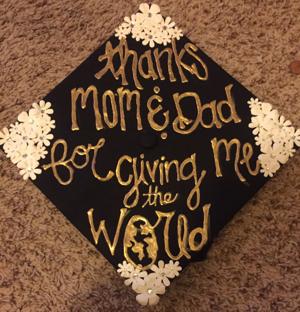 Give your parents a shout-out. You probably wouldn't be here without them. 
Do it yourself:
Purchase puffy paint and flower decorations
Write out a thank-you with the puffy paint
Glue on the flowers
Represent your future job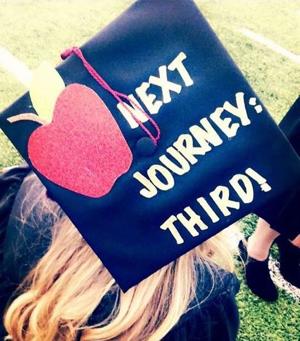 Share the excitement for your future profession with a shout-out. If you're going to be a teacher, this is a fun way to decorate your cap.
Do it yourself:
Get colored construction paper
Cut out letters
Write out what grade you will be teaching
Cut out an apple from construction paper
Cut out the leaves
Glue it all down
Celebrate both your degrees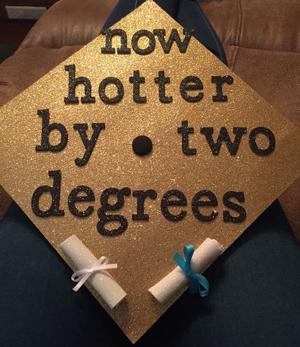 You earned it. Literally.
Do it yourself:
Cut out letters
Place them into a fun saying
Roll up small pieces of white paper
Tie these with ribbons
Glue it all down
Deck it out in gold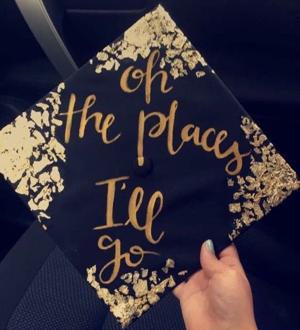 This cap is golden. Just like you, now that you have a degree.
Do it yourself:
Purchase paint pen and (faux) gold leaf
Write out a saying
Place gold leaf onto corners of cap
Make your cap sparkle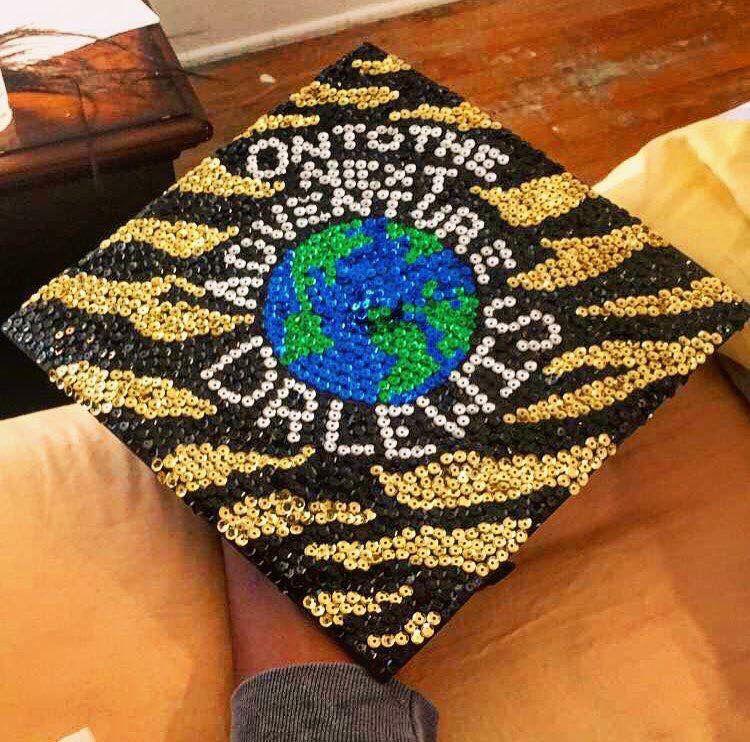 This is rhinestone central. It will take a lot of time, but the reward is worth it.
Do it yourself:
Get a lot of rhinestones
Glue them down in whatever design you please
Let it sparkle like you