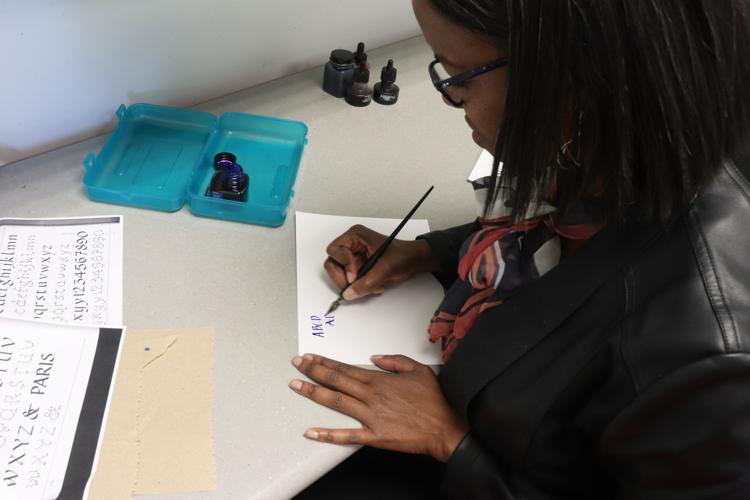 It's like watching a dancer on stage. The brush sweeps across the page in lazy pirouettes, revealing secret words bit by bit. The curves smoothly shrink and grow by the angle of the pen, the pressure of the hand. Every aspect is perfectly practiced, perfectly controlled: the prima donna's solo.
While not truly a ballet performance, calligraphy and hand-lettering are arts with histories every bit as rich as classical dance. In China, it's been developed and practiced for over 3,000 years. In the U.S., interest in hand-lettering has found a resurgence over the last few years. Tutorials and inspirations dominate the age of social media, finding homes on Pinterest boards, Instagram videos and Etsy shops.
From bringing added flair to your bullet journal to adding the 'wow' factor to wedding invitations — or even up-keeping your mental health — hand-lettering has a use for many.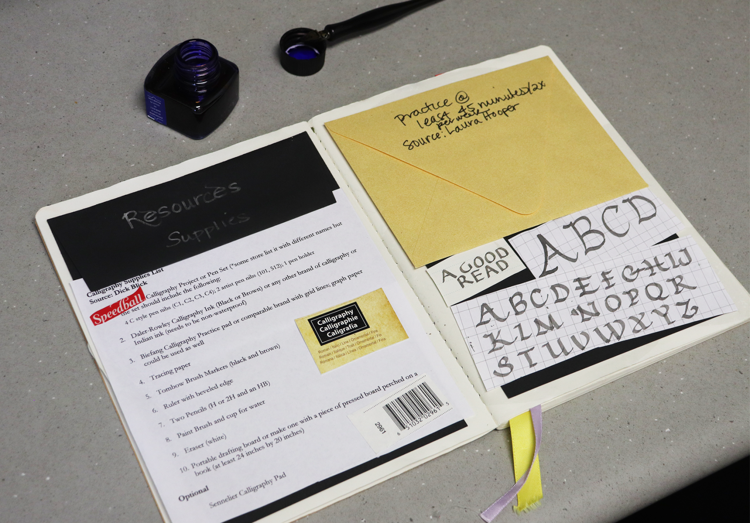 Still, you don't need to head to China to get your hands on some beautiful artwork. Hand-lettering is attainable for anyone with a little collection of markers and a lot of time to practice.
Lisa Lenoir, who teaches calligraphy classes through the Columbia Area Career Center, has been practicing the art for about five years, though her interest in handwriting dates back to her second-grade class.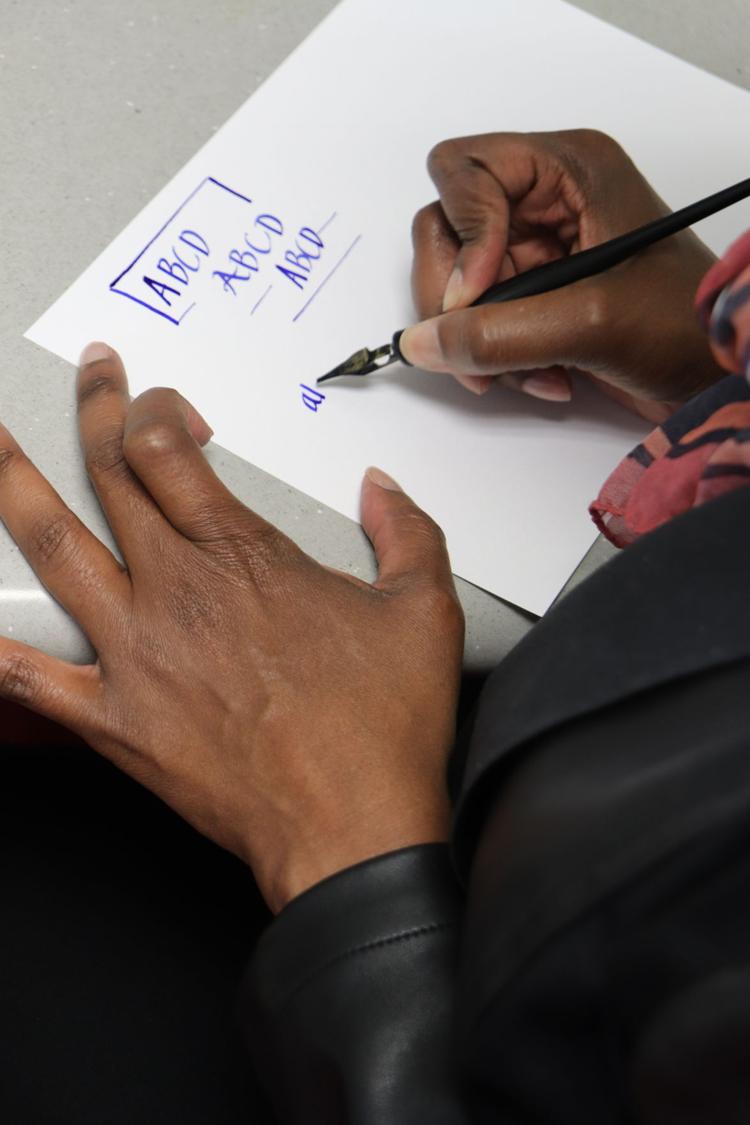 "I got an unhappy face on my paper," she says. Her handwriting apparently fell short of the teacher's standards. Though the moment disheartened her, Lenoir's parents, who she says always had lovely handwriting, encouraged her to keep going.
"Just take your time and develop your writing," her father told her.
So she took a deep breath, mustered her patience, and tried again. And again, and again, and again.
"The hardest part is practicing," she says. But she practiced whenever she could. On napkins at restaurants, in the margins of notebooks or even by designing her friend's holiday cards. Creating the cards became a yearly tradition, and Lenoir was pleasantly surprised to find recipients were actively looking forward to seeing the designs each year.
Eventually, she began to advertise her craft at an art store she worked at. She took her first commission: a quote ornately displayed on parchment.
"I was scared to death," she says, "Technology has made us feel like, 'oh, that has to be perfect.'"
Over time, however, she's learned to appreciate the little differences and errors that come about from working by hand. "That's what makes it special," she says, "it's the hand that makes it."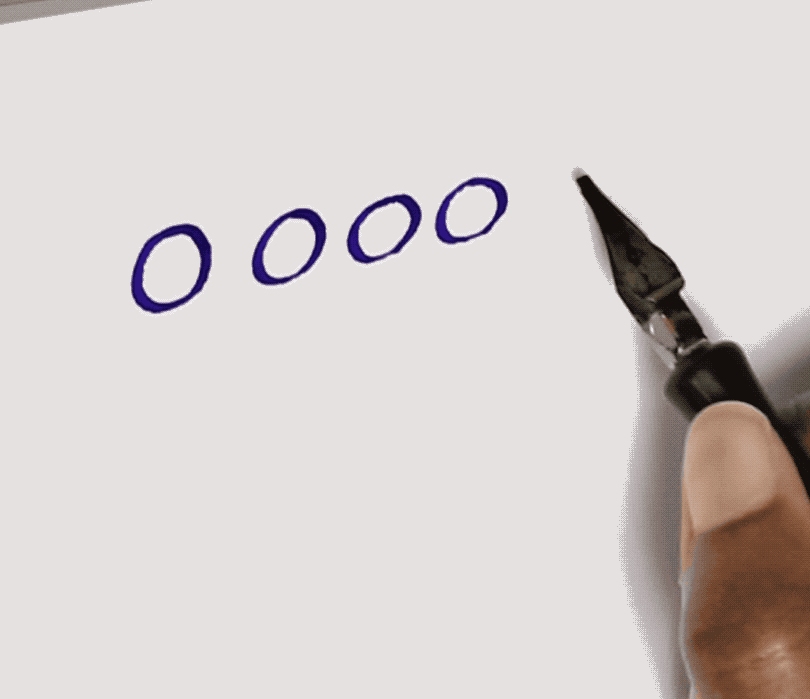 At the same time, the growth in interest has made it difficult for Lenoir to devote enough time to producing her work: "How do you make them have that special touch with mass producing?"
Along with the intricacies of hand-lettering, Lenoir also appreciates the diversity of hands that have learned the craft across all time. One of Lenoir's favorite examples of calligraphy is ketubah. These are Jewish marriage contracts that have been crafted with calligraphy for thousands of years. 
"I just love to watch the way the language is being expressed," she says. Even in the U.S., with its diverse collection of cultures, calligraphy can be unifying.
She sees "the historical significance [that] all people who have come into our country have had some interaction with beautiful handwriting," Lenoir says. She hopes her classes can help her students find a connection to cultures they are a part of.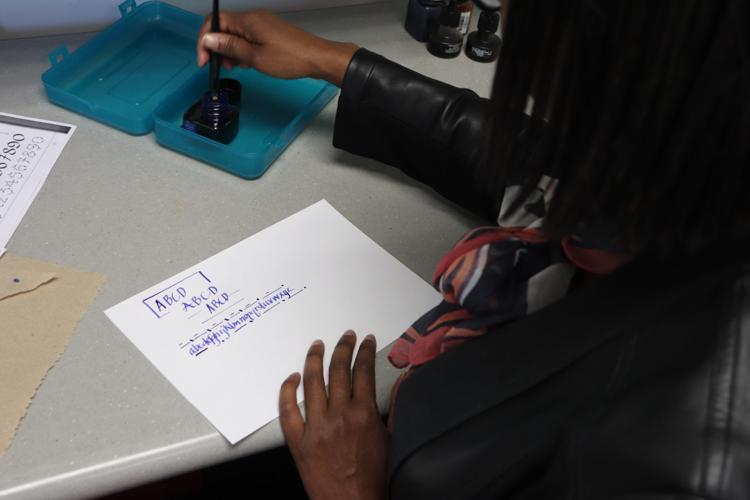 She also hopes these classes teach more than just calligraphy.
"I'm doing what my parents did for me, which is build confidence," she says. "Even if you just do small things, and you're able to control the letters with that, you've accomplished something." Her first class, "Crazy calligraphy cards," specifically focused on teaching children.
While a lot of children no longer learn cursive or spend time developing handwriting in schools, students may be losing an important aspect of their personality.
"The children that did not learn to write in cursive aren't able to read the documents of their forefathers," she says. "They lose that part of identity."
Lenoir for one feels her identity deeply roots itself in her handwriting.
"Those letters really allow me to show my personality," Lenoir says. "Whenever I'm teaching, I say, 'What's your favorite letter?'" Often she encourages the kids to focus on improving just one small aspect and celebrating that.
"We have to give ourselves some level of grace," she says, especially with the pervasiveness of technology changing the children's hand mobility when compared with previous generations.
Most of all, Lenoir hopes her classes make anyone feel that they too can conquer calligraphy.
"Don't try to feel like you can't," she says. Even for those with arthritis or disabilities that make hand-motor skills difficult or even impossible, she says "there needs to be opportunities for them to practice as well."
As a part of this effort to help build up an inclusive community of hand-letterers, Lenoir works to build a local group of those dedicated to calligraphy and hand-lettering. She welcomes any Columbia-area residents who are interested to contact her at lenoirworks@gmail.com.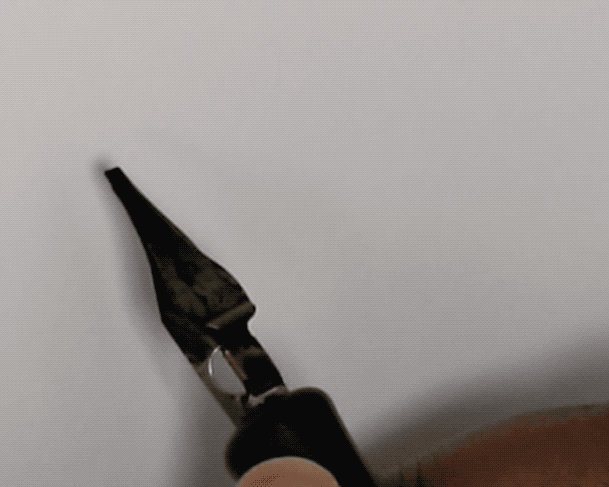 And if you're not the type to take lettering into your own hands, try one of these local businesses for some beautiful, hand-made pieces to brighten up your home or event.
The Artist's Hand Calligraphy
Contact: 573-442-9321
Pricing: Single-envelope stationary starts at $2.25 each.
Michele Keele has spent years perfecting her craft, proving text for government agencies, nonprofits, private clients and MU. She operates through her shop, The Artist's Hand, where she continues to produce beautiful works of calligraphy and hand-lettering.
Inkling
Contact: 573-864-4687
Pricing: Single-envelope addressing starts at $2.50 each.
Syd Stansberry is the one-woman powerhouse behind Inkling, a calligraphy and illustration design company. From wedding envelopes to decorative poems, she stays busy keeping mid-Missouri stocked with all its calligraphy needs.
Related stories