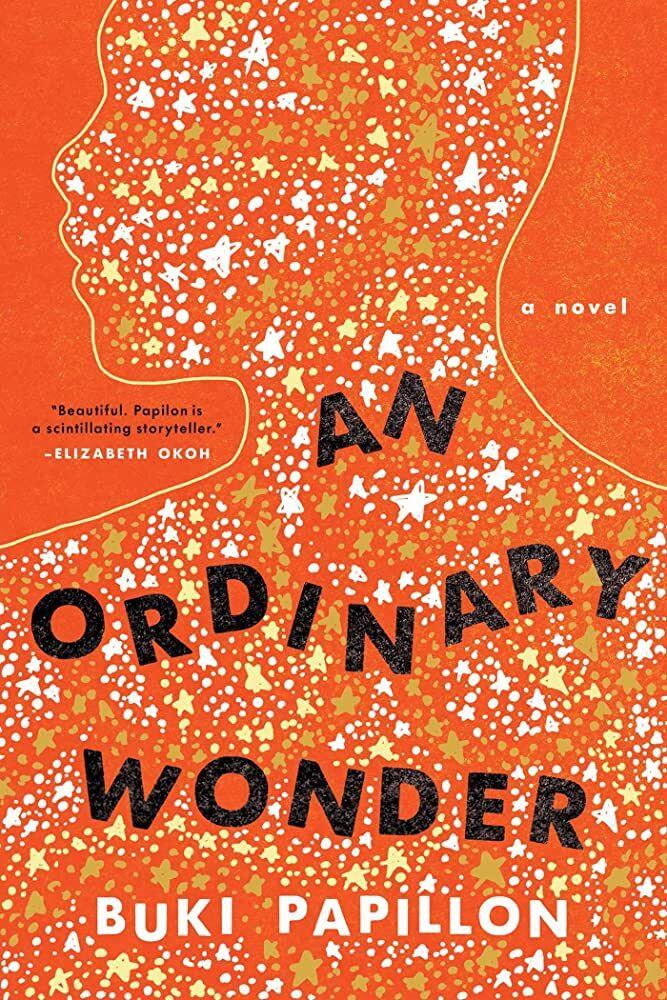 Buki Papillon
Papillon grew up an avid reader and writer in Nigeria. When she came to the U.S. in 2002, she found herself at a crossroad. Her husband's visa did not permit her to work, but she could go to school. She could attend law school, or get her MFA in creative writing. "The universe was like, 'Oh, how about that writing thing? What is your excuse now?' " she says. She traces back her love of words to a teacher giving her a thesaurus at the age of 12. "I was blown away at how many words existed and in such vivid ways you could discuss a thing," she says. Backed by a lifelong passion for writing, Papillon committed to Lesley University for her MFA in creative writing.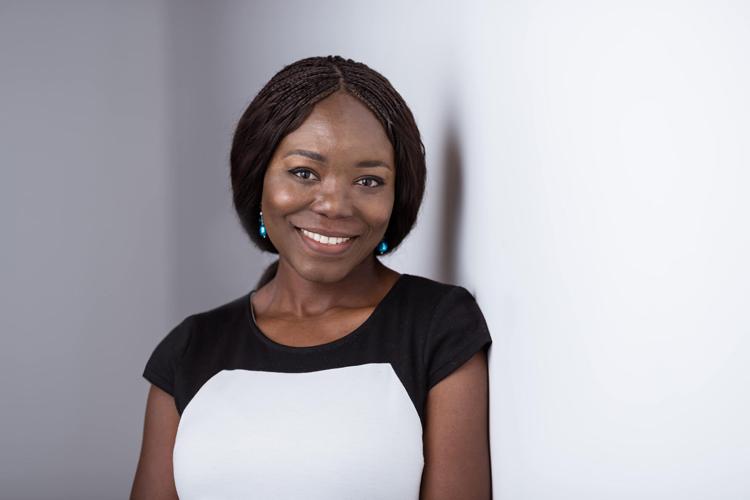 Papillon is bringing her debut novel An Ordinary Wonder to the 2023 Unbound Book Festival. The story is about intersex twin Oto who is forced to live as a boy despite identifying as a girl. It's written through a lens of African mythology, art and folk tales.
This will be her first time in Missouri, but she has followed the festival for years. "This is really exciting and a dream come true," she says. 
Akil Kumarasamy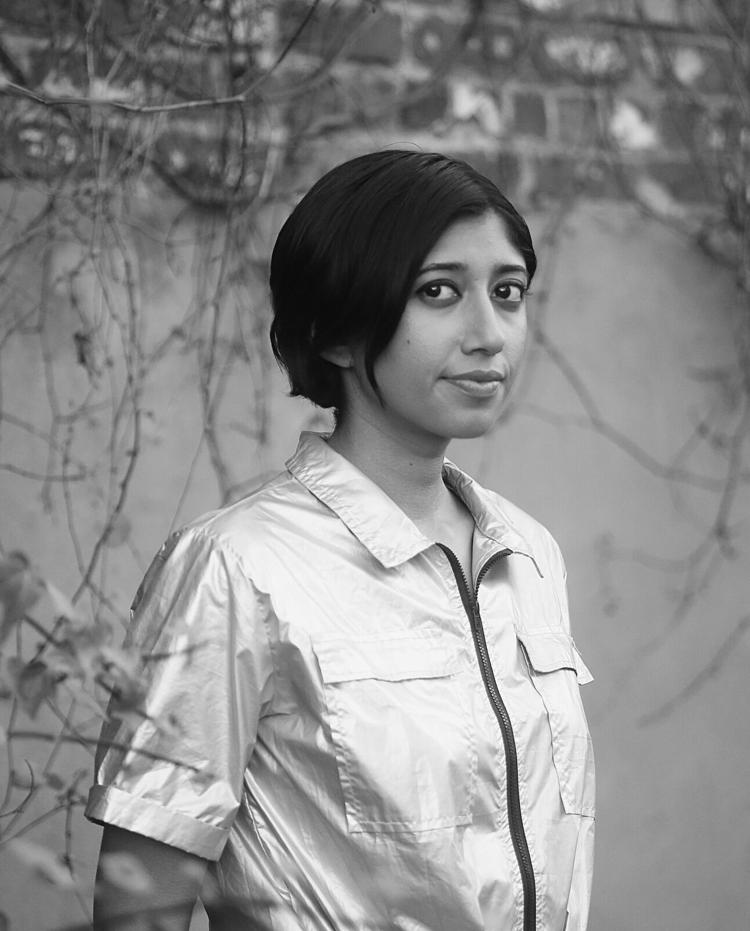 Akil Kumarasamy is an assistant professor with Rutgers University-Newark's creative writing MFA program. She previously worked in computer programming and data management.
That, along with her upbringing in a predominantly Asian neighborhood in New Jersey, allows Kumarasamy to bring a unique perspective to her critically acclaimed books Half Gods and Meet Us by the Roaring Sea, which cover themes such as family dynamics, science fiction, queerness, artificial intelligence and war.
Meet Us by the Roaring Sea tells the tale of a woman whose life becomes entangled with an old manuscript about female medical students. Half Gods is a collection of interlinked short stories following a family and the people connected to them in the aftermath of the Sri Lankan Civil War, including a Muslim baby girl and an isolated Angolan butcher.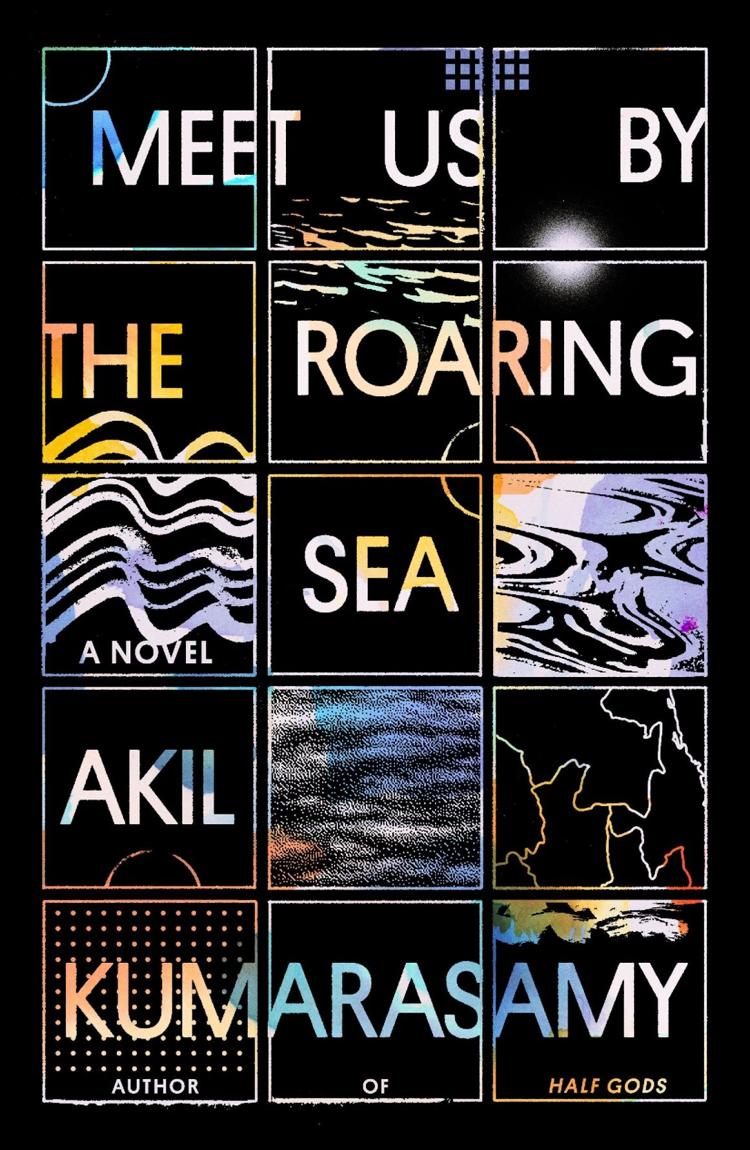 Kumarasamy wrote Meet Us by the Roaring Sea partially during the pandemic, which she says influenced the plot of the book. "COVID showed us how interconnected we all are, so I was trying to figure out how to write a book that makes you interact with the reader," she says. "It's in second person and first person plural, and it navigates ideas of compassion. The heart of the book was, 'How do we care about each other in this digital age?'"
When finding inspiration to write, Kumarasamy looks at things from both a macro and micro perspective. "My work tries to connect places and things that seem far away and have them in dialogue," she says. "To have them in discussion and entangle those different things. I definitely try to get inspiration from people around me, just by being part of the world and engaging with it in a meaningful way." 
Jennifer Haigh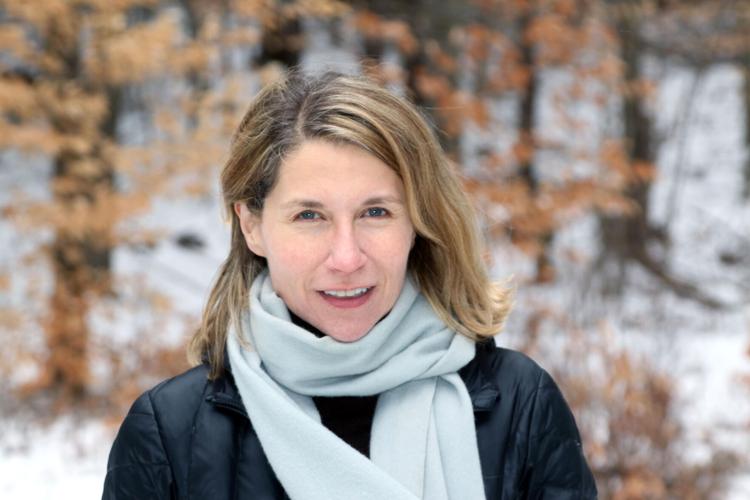 Originally drawn to playwriting and acting, Jennifer Haigh had a unique path to literature. Haigh began pursuing fiction writing at the Iowa Writers' Workshop. Her advice for people striving to become better writers? "Get your hands on the best fiction or poetry or nonfiction you can find and read constantly."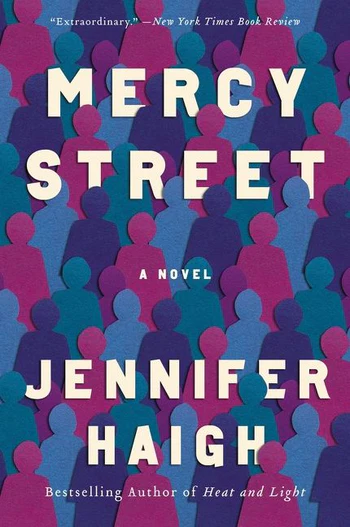 Haigh got her latest big idea while working at a women's clinic in Boston. Well before Roe v. Wade was overturned, she would watch protesters gather outside the clinic. She remembers the shame and secrecy she heard so often over the phone when helping arrange abortions. Her new novel Mercy Street channels these influences directly. It follows Claudia, a woman who works at a women's health clinic that becomes overwhelmed with protesters.
Haigh appeared at the Unbound Book Festival in 2019 and was moved by her experience. "It's a great festival because you can tell it was created by a writer," she says. "There's a real writerly sensibility." In addition to meeting other authors at the festival, Haigh is looking forward to connecting more with her audience. 
Vanessa Riley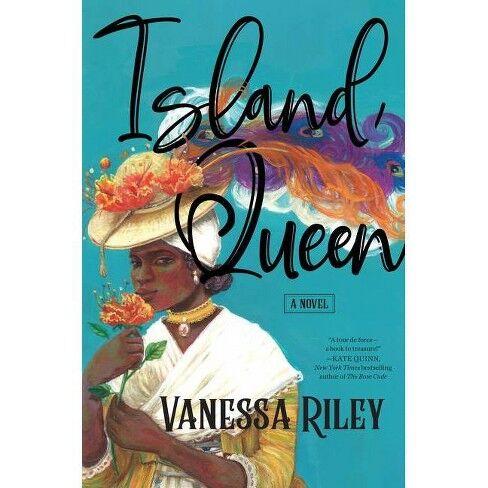 Through her historical fiction books, Vanessa Riley has a sweeping goal: to share untold narratives about women of color to paint a more complete picture of history.
Riley's book Island Queen is a historical novel set in the 18th and 19th centuries based on the remarkable true story of Dorothy Kirwan Thomas, a free Black woman who became one of the wealthiest women in the West Indies.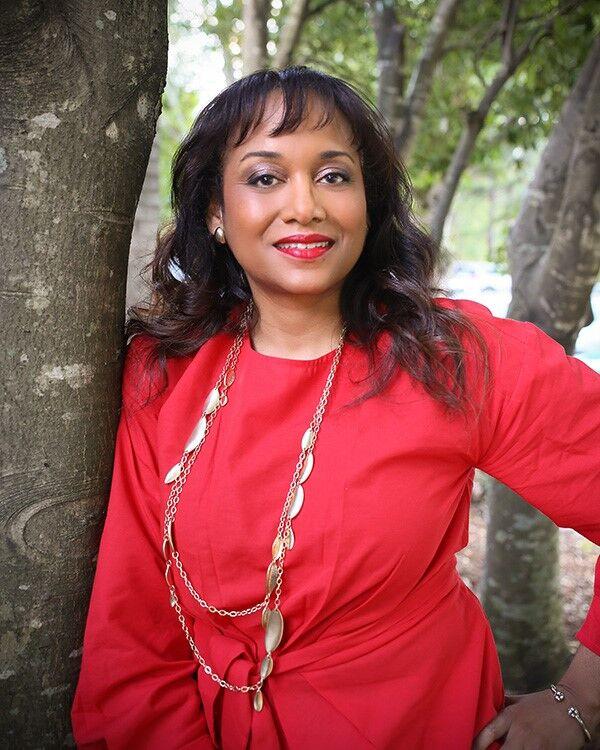 There's a reason why Riley's novels are set in historical time periods. "It's during a timeframe where people assume that if you look like me, you were always in slavery, but there are people who overcame it or were never enslaved," Riley says. "There were people who, like Dorothy, fought her way out, and we need to celebrate them as much as we know of the pain and suffering."
Riley places the reader in their shoes and helps them understand the things the figures overcame and the way they found happiness in the midst of sorrow, which is important for underrepresented peoples. "If you're a child reading these books, you could see everybody else being explorers, politicians or having businesses," she says. "But your people are only enslaved, so I think it limits the possibilities."
Calvin Kasulke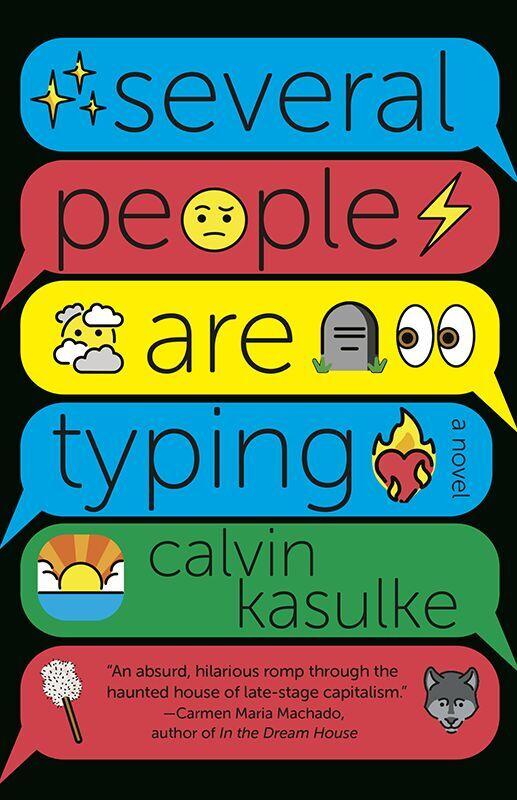 In 2019, Calvin Kasulke wrote a book no one wanted to publish: a workplace comedy about a man whose consciousness was uploaded into his work Slack channel. The book, Several People Are Typing, is entirely composed of Slack chats. One year later, a global pandemic upended the way work is conducted and the themes in Kasulke's book became all too real. "In 2020, there was a lot more interest because Slack had exploded in the early months of the pandemic," Kasulke says.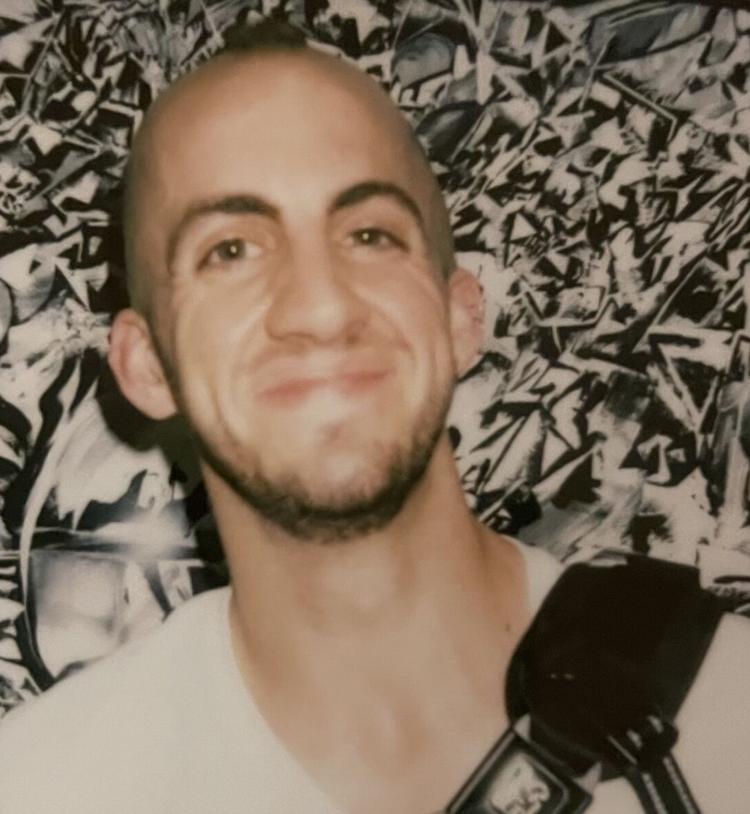 His debut novel was published in 2021. He was even approached by comedian Nick Kroll to adapt the novel into a comedy TV show.
At the festival, Kasulke will dive into the challenges of digitalized workplaces and how technology and innovations invade our work lives. Kasulke says, "I am fascinated by the way that digital interfaces impact how people connect with each other and how quickly we do or don't adapt." 
Maryfrances Wagner
Growing up, Maryfrances Wagner was surrounded by poetry. For years, her mother wrote poems about nature, and put them in her and her siblings' lunchboxes. Her father also wrote poems for her mother and knew many poems that he could recite from memory. Her grandfather did the same, reciting poems to Wagner in both Italian and English.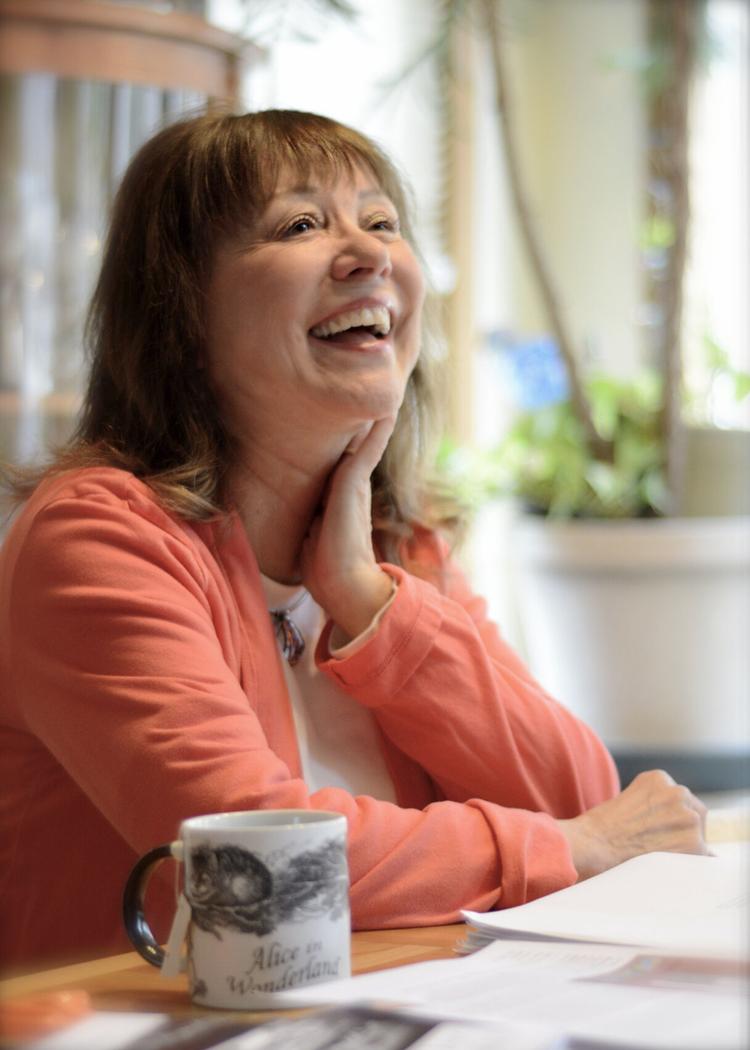 When writing her poetry books, The Silence of Red Glass, The Immigrants' New Camera and Solving for X, this background prompted the Missouri Poet Laureate to delve into her heritage and the Italian-American experience.
Currently, Wagner is on a mission — she wants to prove that poetry is for everyone. She's doing this in a number of ways, one of which is the Missouri Haiku Project, which will be featured at the 2023 Unbound Book Festival.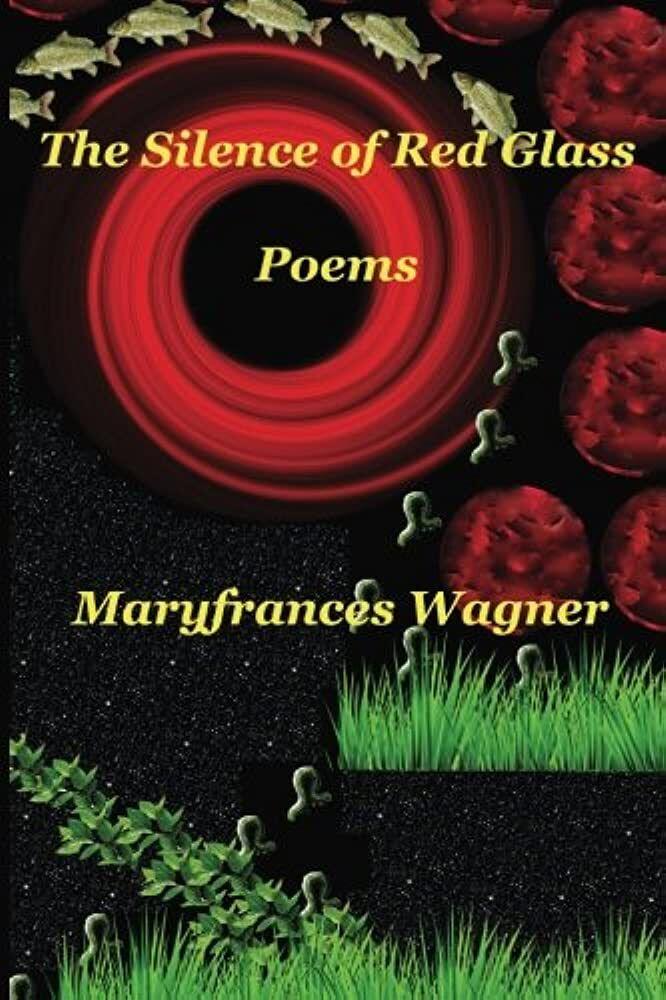 Wagner encourages non-writers to try haiku, a form of poetry that originated from Japan and is one of the shortest poetic forms to exist. "Being the Poet Laureate, I'm supposed to serve Missourians, and a lot of people are afraid of poetry and don't think they like it," she says. "So I thought, everyone can start with a short poem, and the haiku is the shortest poem I know of."
Wagner also created Tiny Books, a project where she represents other poets from the state and hands out tiny poetry books. Her goal is to get every Missourian to at least give poetry a try.