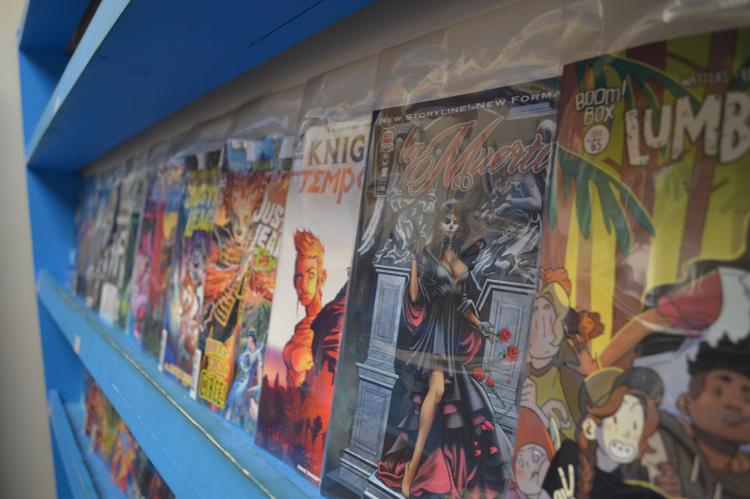 Distant Planet Comics and Collectibles
"It was just going to be a record year until all this hit. That just makes it a little more heartbreaking," says Distant Planet Comics & Collectibles co-owner Brandy Cross. Like other comic book sellers in town, Cross closed the shop when the city and county issued guidelines about which stores could remain open.
As closure orders begin to relax, store owners are figuring out the best way forward and assessing how their businesses have fared. Distant Planet was selling a record number of books until the pandemic forced changes to the store's business model. Cross closed the store to walk-ins and started selling books curbside and through the mail.
Now, the shop is nowhere close to usual sale numbers, Cross says. "The problem with things like curbside delivery and mail order is that it takes you about five times the effort to get about a third of the sales."
When the city of Columbia announced a stay-at-home order on March 24, Cross and her staff cleared out their customers' subscription boxes, where Cross places any copies of comics from series customers are reading, and closed the store's doors.
Part of what influenced the decision to close was the lack of new inventory coming in. Diamond Comic Distributors — one of the world's largest comic book distributors — requested on March 23 that no more products be shipped to its warehouses until further notice. Other companies have since followed suit. The distributor planned to reopen May 20, but that was pushed back. Additionally, Free Comic Book Day, one of the largest events for local comic shops across the nation, originally scheduled for May 3, was also postponed.
In the meantime, local comic stores are doing what they can to continue making money, whether that means making digital sales or getting books to customers through other methods. Rock Bottom Comics co-owner John Evans drove as far as Sedalia and Marshall to deliver comics.
"It's not a big deal," Evans says. "It's not like I'm doing anything else." Evans says comic deliveries are infrequent, and they aren't making the same amount of money as before because his store is geared toward foot traffic.
Struggling comic shops are finding revenue from some unlikely places. Websites such as bookshop.org return some profits to smaller booksellers by giving them a percentage of their sales. Small comic publishers such as TKO, Source Point Press and Black Mask Studios also partner with local stores to return a portion of sales to stores that carry their products.
The store owners were not concerned that their store would struggle to outlast the pandemic. Rock Bottom Comics reopened the store for walk-ins with reduced hours, and as the city's and state's closure orders relax, Distant Planet expects to reopen May 21. Both shop owners are monitoring the situation to determine what is best for them and their customers. Check their respective Facebook pages for up-to-date information.
As the stores press forward in the aftermath of COVID-19, it's unclear what the permanent impact will be in the long run. "Everything's up in the air," Cross says.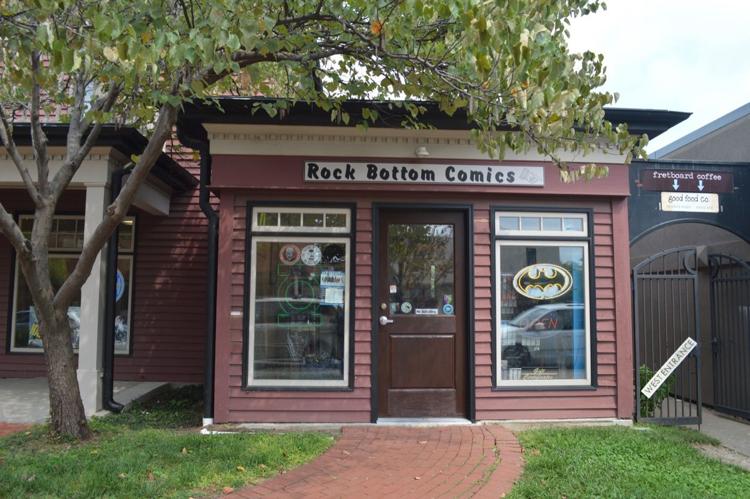 Related Stories