Sean Frazier was dreaming up fantasy worlds all the way back in high school, when he first started scribbling down stories during class. Almost forty years later, his fifth book, Mage Breaker, is set to release in November 2023.
"My number one enemy in school was daydreaming," Frazier says. "I could not keep focused."
Now, Frazier daydreams on weekend mornings at a coffee shop, typing away. He goes there to get away from distractions from those daydreams — to take inspiration from them for his fantasy novels.
A magical beginning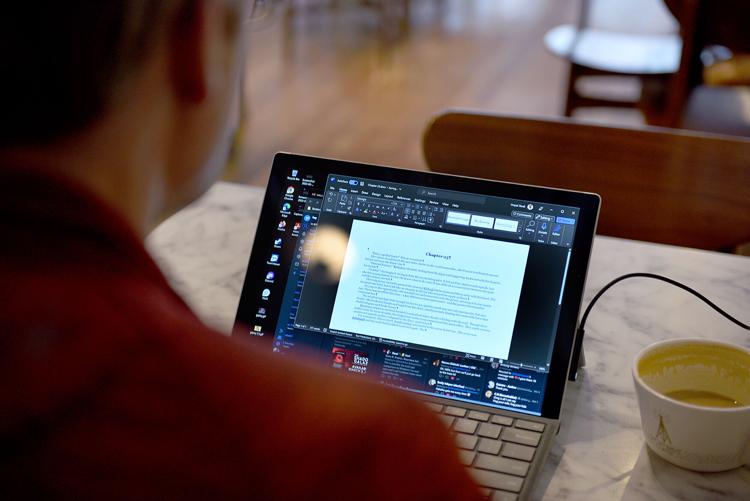 Frazier's fascination with fantasy began with the cartoons of his childhood — Thundercat, He-Man and anime. He eventually started playing the tabletop roleplaying game Dungeons and Dragons. Frazier says once he had a taste for fantasy, he couldn't get it out of his head.
"There were a lot of fantastical elements," Frazier says. "You know, there's magic and there's monsters and swords. And I just kind of took to that."
Dungeons and Dragons influenced Frazier in more ways than just the subject matter of his stories. He approaches writing fantasy the same way a player in the game might — maneuvering characters around a fantastical world and seeing what happens.
"It feels like a living world and living characters to me because I don't have an outline," he says. 
Frazier says in the Twitter writing community, they have names for the different approaches writers have for their work. Plotters plan all their work in advance. Pantsers are writers who plan little to no part of their work ahead of time. Frazier falls into the latter category.
Behind the novel
Frazier is working with indie publisher Creative James Media to publish Mage Breaker. He says agents in the traditional publishing world often don't know how to represent his book because he blends genres. Working with Creative James Media, Frazier has settled on the genre of "urban fantasy" to describe his latest novel.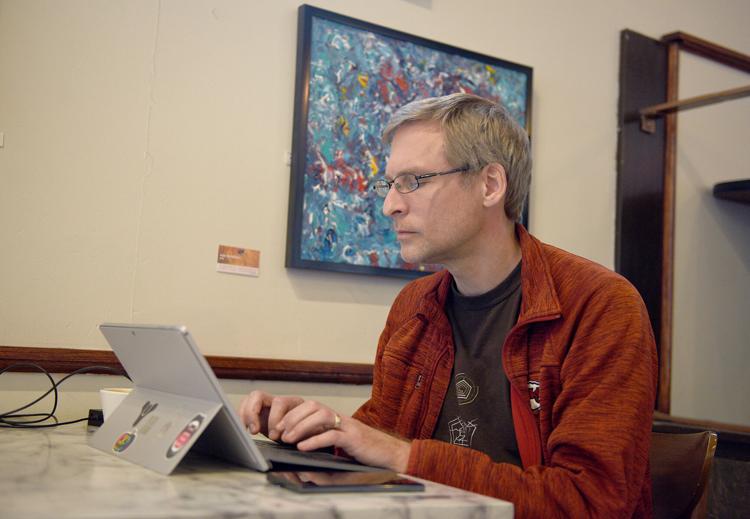 "I was terming it like a science fantasy, but that's not really as well known as urban fantasy," he says. "So my publisher was like, 'Oh, push urban fantasy.' So there is some sci fi. it's just that everything is powered by magic."
Frazier is among about 75 other local authors that sell softcover versions of their books at Skylark Bookshop. Many of the authors either self-publish or publish through non-traditional means. Skylark's manager, Carrie Koepke, says Frazier has a strong grasp on the whole of the self-publishing process.
"Sean is a very good example of doing his homework and doing that work to make it quality, even as he did it himself," she says.
Matt Cesca is a friend of Frazier's and a fellow fantasy author. Although he hasn't previewed Mage Breaker, he says he enjoyed all the books in Frazier's Forgotten Years series.
"They are well written. They've got moments of humor," Cesca says. "They've got great characters, which are the thing that matters most to me. And that's some really good world building as well."
Mandy Lawson is another one of Frazier's self-published author friends. She describes her past work as "sweet" romance novels, but is now working on a vampire novel. She says she can't give away much about Mage Breaker before its release, but that she has previewed it.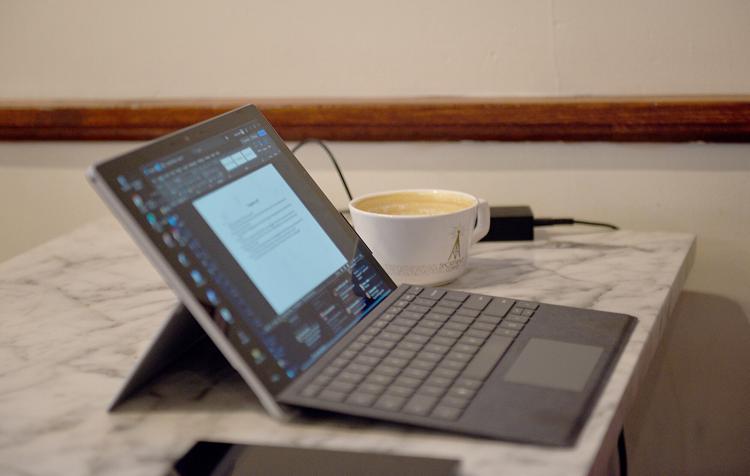 "It is such a fun adventure of a book. And it's so, inventive," Lawson says. "It's such a creative world. And the characters are just a fun duo."
Frazier says world building comes naturally to him while writing. For him, there's something powerful in writing fantasy.
"I just love creating. I can make everything up," Frazier says. "And if anyone wants to argue I just go, 'Dude, it's a fantasy book,' or 'It's magic. I don't have to explain anything to you.'"