This year has been quite different for Unbound Book Festival Executive Director Alex George and the festival's board members.
In March of 2020, when COVID-19 took over America, the board had to cancel the festival that was scheduled in April. And with the pandemic increasing at exponential rates, no one could predict what the next year would allow. All the unknown questions initiated the planning for Unbound and resulted in the decision to host 2021's festival online. 
George expressed the disappointment that came with canceling the event. The board spent the entire year planning for Unbound 2020. "We literally leave the day after the last day of the event and start talking about what we're going to be doing for next year," George says. "This is a year-round event."
With how many people attend, it's no surprise how much effort goes into making Unbound a can't-miss experience in Columbia.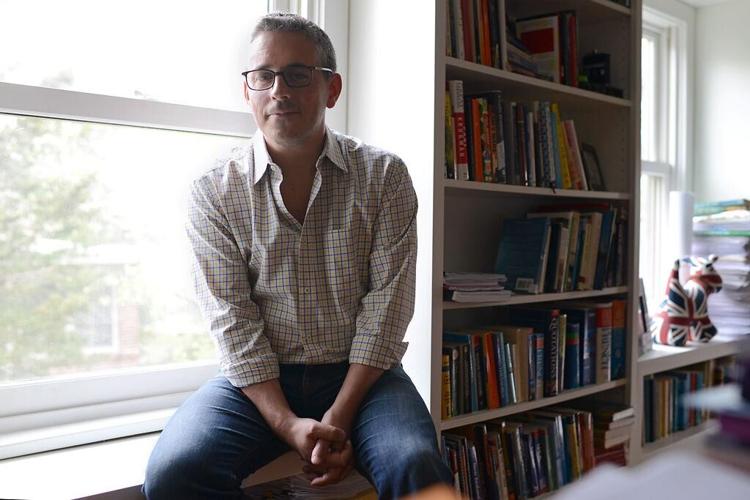 Unbound past and present
Usually, the festival has a huge crowd of festival-goers and book-lovers.
In its six years, Unbound has never been held virtually. The weekend is normally full of in-person events, speakers and panels where book-lovers go to seek out their favorite authors and learn more about the array of topics featured at Unbound panels.
The switch to an online festival was initially saddening for everyone. The board members for Unbound 2020 lost a year's worth of work, but this year's festival will make up for it. By going online, board members were able to invite more speakers and add new aspects to the festival.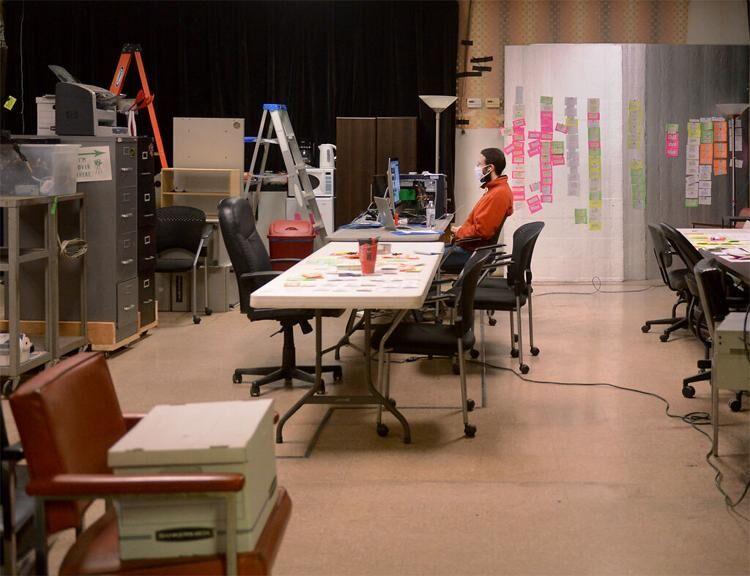 This year, they've included more diversity on the event's panels. Hosting online meant they could expand the timeframe, with the festival beginning in January and running through April, and there was a wider selection of who could speak because more authors have been able to attend. George says the amount of options was even "problematic because there were almost too many."
An upside to holding this year's festival online is the increase in audience, specifically international viewers. The board has noticed a bigger international presence, even in the guest speakers, than any other year, because it's now available to a wider selection of people. The board was happy to be able to put on this year's festival, but George says he and the rest of the board are really excited for what next year has in store.
Since introducing the festival online, the board will be able to hold next year's Unbound in-person and virtually to allow anyone and everyone to come. George says the board members are always planning toward expanding the footprint of the festival, and going online will allow them to do that.
Unbound has hosted brilliant speakers at its events in the past, and this year isn't any different. You can check Unbound's website for the full schedule, or read about a few of our favorites below.
Changing Landscapes in YA Fiction 
When: Tuesday, March 23 at 7 p.m.
Who: Anuradha Rajurkar, Brie Spangler and Louisa Onomé
These authors will bring you inside the thorniness of identity, culture and relationships through their debut YA novels.
"We're big fans of YA and think more people should read it," George says. "It's not just for young adults; it's actually for everybody. And so one of the things that we've done this year is to promote YA into the mainstream programming that we're doing. It isn't just for the schools, we want everyone to tune in to that. The writers who are speaking are all very interesting writers of YA."
In It Together - Writing, Community and Craft
When: Tuesday, April 6 at 7 p.m.
Who: Laura Munson and Julie Metz
These two New York Times bestselling authors will ask one another four powerful questions about their newest books, their writing lives in the worlds of fiction and memoir, and the deep need for community.
"Laura Munson has a new novel that includes community and writing, so it's kind of perfect they'll be talking about that," George says. "Every year, we put on events for writers as well as for readers, and this is going to be one of those. It's really interesting. Julie Metz and Laura Munson have known each other for years, so it's going to be a rewarding and uplifting conversation."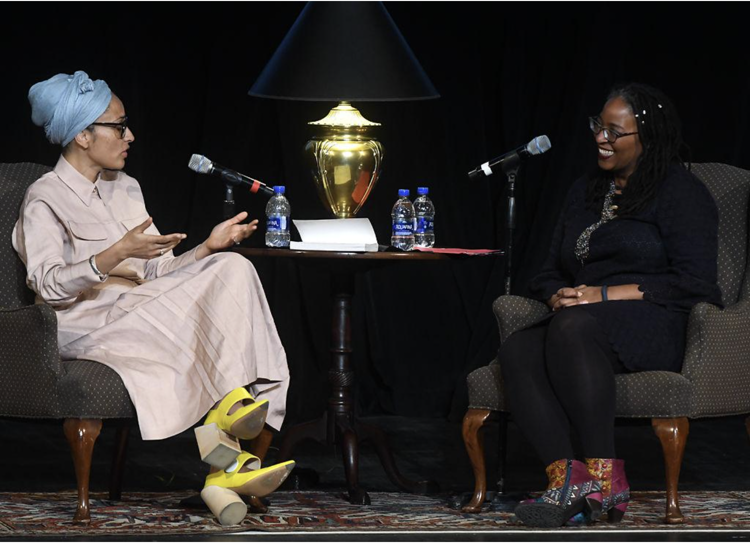 Missouri Bicentennial: The State of Things
When: Tuesday, April 20 at 7 p.m.
Who: Sarah Kendzior and Walter Johnson
In the end of Missouri's bicentennial, two of the state's bestselling authors will present a captivating discussion about Missouri's legacy and where it stands in the modern-day U.S.
"We've been doing some Missouri-themed panels, so we have a lot more for this year," George says. "The State of Things is a political panel. Walter Johnson, who's written a book on St. Louis about the cultural and racial history. Sarah Kendzior has a novel on the corruption of Missouri politics and how it's a microcosm of what's going on in the United States as a whole. Most of the bicentennial celebrations going on are just that, they're celebrations, but we think it's on brand for Unbound to recognize that this isn't a celebration at all. It's going to be a harder look at the state and what isn't perfect about it." 
KEYNOTE EVENT
When: Friday, April 23, time TBD
Who: Tracy K. Smith and Jericho Brown
Unbound's sixth festival will end with an evening conversation between with two Pulitzer Prize-winning poets.
"Jericho Brown has already been on one prayer panel, and he's just amazing," George says. "These people are extraordinary; they're so incredibly smart, and they have such generosity of spirit. I was hanging onto everything he said, and I can't wait to listen to them talk."
Related Stories