There's just something special about having a book in your hands or sitting on the nightstand. The pages flutter as they turn and the book slowly gets thicker in your left hand as you near the end.
But to save trees, keep your bookshelf space under control and reduce the cost, buying, trading and checking out used books can be a better option, even during the pandemic.
When the initial pandemic wave hit the United States, many secondhand industries were the first to be affected because of concern over contaminated items. Then, such stores closed during required shutdowns.
Now, with new procedures in place for donated items, used book stores are open again with limited occupancy and mask requirements, and some offer curbside pickups or mail out customers' selections.
This little shop has one of the biggest varieties of books and is one of the oldest bookshops in Columbia. The shop was started by Ike Adams in the 1950s, and his daughter, Nancy Duncan, continues to keep it open today.
Customers describe the small shop, located next to The Social Room, as a step into Harry Potter's Diagon Alley. The twisting, narrow shelves of books cover every inch of the store. If you plan to visit the store, be sure it's on a Saturday, as that's the only day each week the store is open.
214 N. Eighth St., Columbia, MO 65201, Saturday, 1–4 p.m.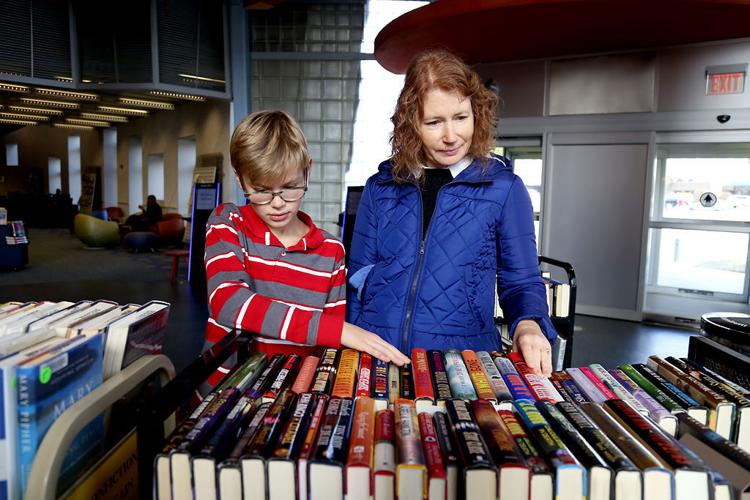 Not only can you check out books at the library, you can also buy some of the older ones, or at least you could preCOVID. The nonprofit group Friends of the Library traditionally hosted four large used book sales each year at the library, along with smaller, sometimes weekly sales with prices as low as 50 cents per book. Proceeds from the sales go back to the library.
Because of COVID-19, the Columbia Public Library began quarantining recently returned library books in the room where the book sales were previously hosted, so for now, the sales (and used book donations) are on pause.
The Friends group is offering book bag sales where it selects titles to fill up bags with books for $3 a bag. Customers schedule appointments to pick up the bags.
100 W. Broadway, Columbia, MO 65203, Mon.–Fri., 10 a.m. to 6 p.m.; Saturday, 10 a.m. to 4 p.m.
Goodwill of Columbia sells all manner of used goods — from clothes to shoes to pots and pans. For books, the prices vary based on the condition of the donated items. The nicer and less marked-up books are, the more expensive they are going to be. Expect to pay about $10 per hardcover and less for paperback. These are donations, and therefore anyone looking to unload some merchandise will not be given money in return for the books.
According to Goodwill of Columbia's website, all donors will be asked to put their donations in one of the store's bins to be quarantined for 72 hours. Masks or face coverings are required to enter the store, and fitting rooms are closed. Goodwill offers contactless checkout options, including Apple Pay and Google Pay.
1405 Grindstone Parkway, Columbia, MO 65201, current hours are 10 a.m. to 6 p.m. every day
The MU and Columbia College campus bookstores also sell used books. Many English and humanities classes utilize books that might double as entertainment and homework. When shopping around, keep in mind these books are held for students and therefore can be more expensive.
MU, 901 Rollins St., Columbia, MO 65201, see themizzoustore.com for hours; Columbia College, 1009 Rogers St., Columbia, MO 65201, bncollege.com for hours.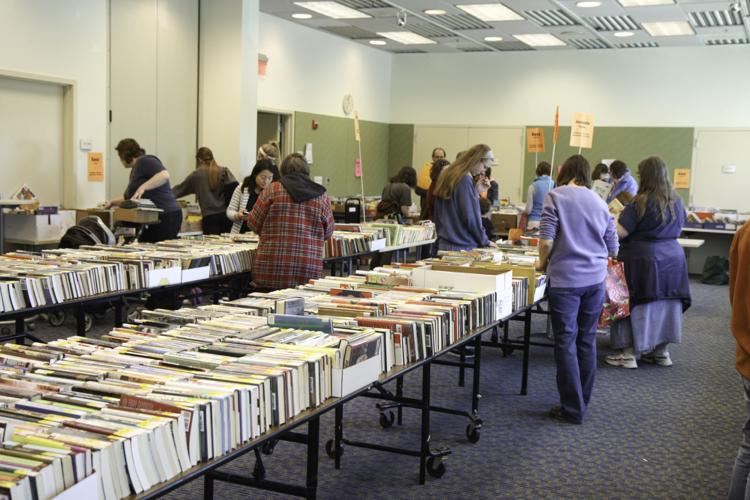 Yellow Dog Bookshop is one of the best known used book shops in Columbia thanks to its downtown location on Ninth Street. It reopened at the end of June and allows five people in the store at a time with masks.
"In preparation for opening, we tried to get piles off the floor and made it more open to feel like you can social distance," says owner Joe Chevalier.
Yellow Dog sells a variety of book genres. As with most used book shops, the stock is mostly limited to what people bring in to sell. The shop will not accept most textbooks (although it will take books required by some humanities classes such as The Great Gatsby).
Purchase prices for used books range from 92 cents to $12 for paperbacks and hardcovers, with prices for rare and collectible books from $50 to $100.
Chevalier says sellers have a couple of options to get money for their books. He generally buys paperbacks for 15% of the cover price and hardcovers for 10% of the cover price.
The shop also offers a book box subscription that goes out every two months and has some of its current inventory posted to Facebook for book lovers to browse online.
8 S. Ninth St., Columbia, MO 65201, Mon.–Sat., Noon–6 p.m.; closed Sundays (for now)
Related Stories