During the pandemic, many people have gotten back into reading. From mysteries to the classics, there's a book out there for everyone. In Columbia, your best bet on finding antiquarian and eclectic works would be at Columbia Books. 
Opened Oct. 1, 1977, Columbia Books is one of Columbia's longest-running bookstores. Owner Annette Kolling-Buckley credits her ability to reinvent and adapt the store as one of the reasons she's been able to now celebrate 43 years of running this business. "You have to be nimble," she says. 
Kolling-Buckley is a graduate of the Antiquarian Book Seminar and is a member of Antiquarian Booksellers Association of America/International League of Antiquarian Booksellers. She originally began her business with two other people, but over 40 years and five locations later, she and her son Clayton Weaver work together at the current location at 1907 Gordon Street.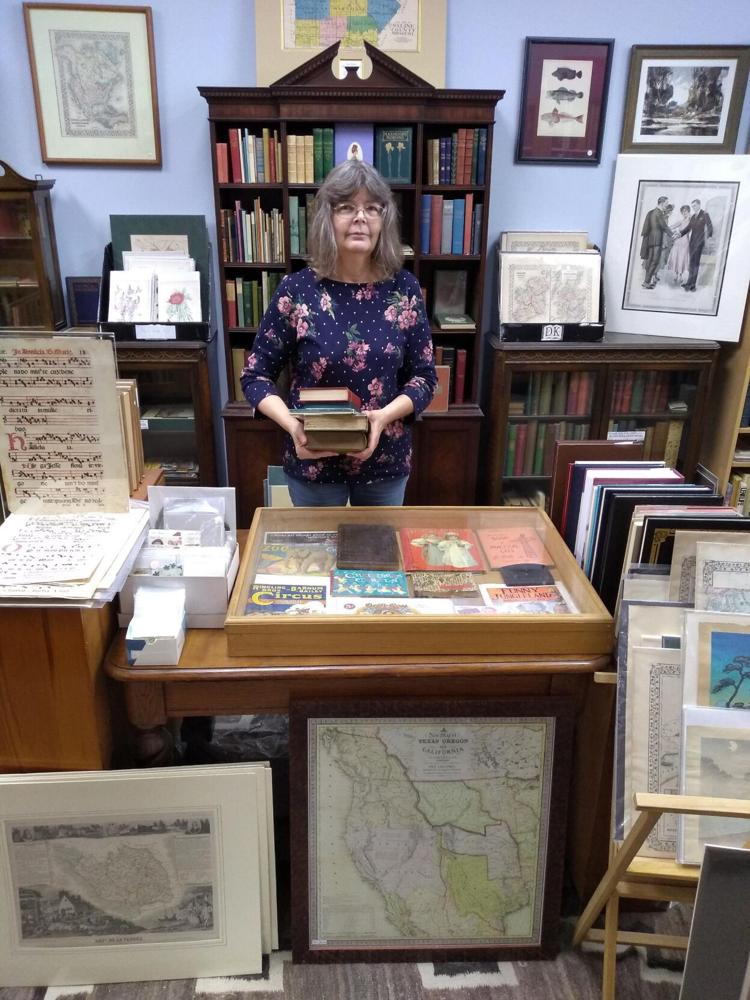 The store is home to more than 33,000 books with thousands more in boxes taking over her storage. Accumulating this many books is no easy task; it requires a lot of heavy lifting — literally.
"Books are heavy," she says. "You always think, 'Why am I doing this?' while I'm walking around carrying 40-pound boxes of books all the time." And that's only the beginning. Kolling-Buckley and Weaver then spend hours cataloging, setting aside and shelving books as needed.
Although it can be a painful process, Kolling-Buckley enjoys the task of finding books for the store. "My son and I are in the process of going through the largest estate we've ever gone through," she says. "This woman probably had 15,000 books in her house, and we're probably going to haul out maybe two to 3,000."
Kolling-Buckley says she also loves traveling to find books, going to trade shows and searching around cities. She usually voyages to various metropolitan areas like St. Louis and Little Rock, Arkansas. She especially loves going to Chicago for books because she can find so many different kinds of books, such as antiquarian volumes in Spanish, that she doesn't find in other areas.
However, due to COVID-19, Kolling-Buckley hasn't been able to travel, and book sales have been finicky. Book sales nationwide plummeted during the pandemic, and Kolling-Buckley had to close for a brief period along with thousands of other businesses.
It's not all bad, though, Kolling-Buckley says doing business online — and having done so since 1992 — has been a huge help. "Our internet sales more than doubled," she says. "When COVID came along, we were just like, 'Well, now we're going to have to do something different, aren't we?' So now the push is to get the books on the internet as fast as we can because so many people have no access to books except online."
Weaver agrees they were fortunate in already having an online footprint, also crediting their ability to reinvent the store to be up-to-date. "You just have to adjust with the times," he says.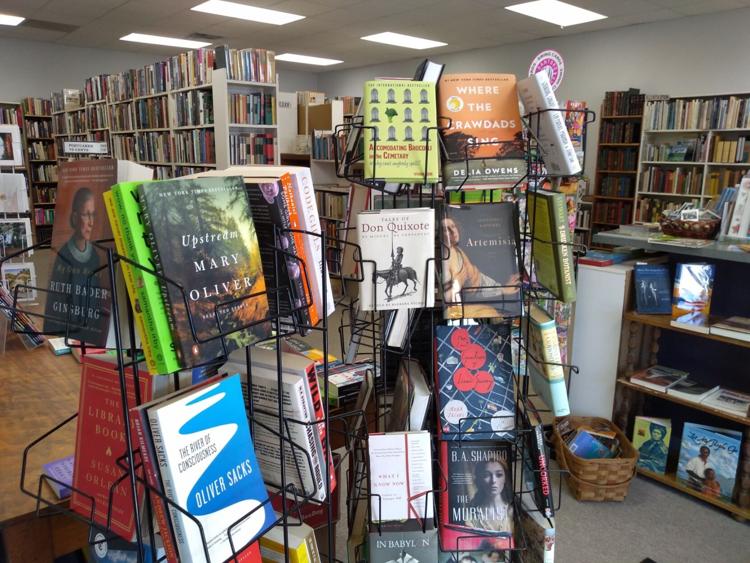 Columbia Books is allowing people to come in-store, and Kolling-Buckley has a few customers that utilize curbside pickup for their orders. "We didn't change much of anything because the rooms are such that social distancing is easy," she says. "The rare times I have more than two people in the store at the same time, I just make sure that they're not in the same room with each other."
The pandemic did bring a positive change for Kolling-Buckley: virtual trade shows. Although the last in-person trade show was held in March, some have tried to tackle the task of creating seamless virtual trade shows.
A favorite of Kolling-Buckley's has been Getman's Virtual Book & Paper Fair. The shows run for 48 hours, and you can easily navigate to booths and see what each vendor is selling without having to move from your couch. "We've all decided that, even when the table shows come back, this will become permanent as another way to sell books because the last show I participated in had people from Hungary, Canada, the United States and Japan all participating in the show." 
Kolling-Buckley says she's been fortunate with being able to run Columbia Books for 43 years and to have control over her business, especially with the pandemic. "It wasn't because we were brilliant; it was dumb luck," she says. "You have to be open to new possibilities and a new way of doing things."
Related Stories