When COVID-19 came crashing down, Columbia's community theaters were forced to halt their production seasons. Now, with safety measures in place, theaters have productions planned to bring live theater back to the community.
Talking Horse Productions
Talking Horse Productions, a nonprofit black box community theater, has produced a digital performance of Typhoid Mary, which will be available to live stream at 7 p.m. Saturday, Oct. 17. This will be the first production held by Talking Horse in a traditional sense — using a non-adapted script — since the pandemic started, writes Adam Brietzke, Talking Horse's artistic director, in an email to Vox.
Tickets for Typhoid Mary can be purchased online for $15, plus fees, and you will receive a link to a private YouTube channel to watch the production live or at a later time, Brietzke writes.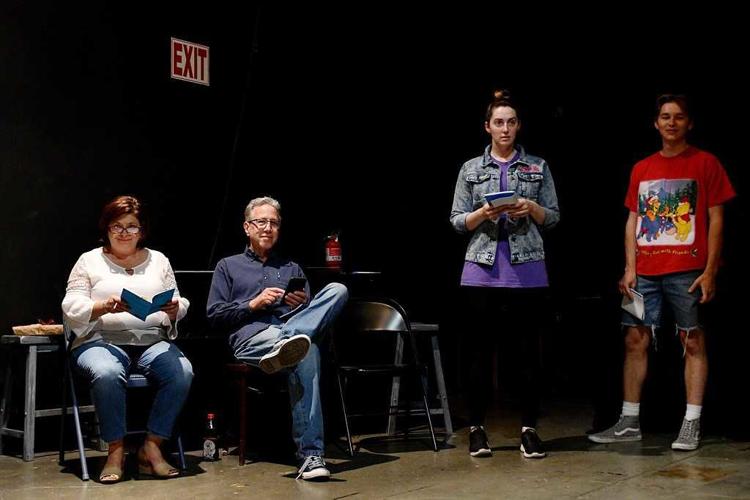 All of Talking Horse's content will be digital until it's safe to host events indoors at the theater again, Brietzke writes, including the annual Starting Gate New Play Festival scheduled for Nov. 13–15, according to Talking Horse's website.
Brietzke sees some drawbacks in producing shows through an online format, adding that the magic of live theater is experiencing it as it takes place right before you.
"The theatre has never been just about the stories we tell, but about the energy and excitement of people within close proximity experiencing the same thing at the exact same time," he writes. "However, rather than wait, we've elected to produce new and thought-provoking content to entertain people where they are."
Columbia Entertainment Company
Columbia Entertainment Company also has an online production that will take place in October. Disenchanted!, a musical comedy, will have three productions available to stream Oct. 22–24. Elizabeth Alexander, CEC's marketing director, says it's a musical for mature audiences that checks in on movie princesses post-happily-ever-after.
Tickets for Disenchanted! can be purchased through Broadway On Demand, the service CEC will use to stream the musical, and costs $14, plus fees, according to the Facebook event page. These performances will only be able to be viewed during the actual live stream on one of the production's three dates, just as if you were watching the show in-person, Alexander says.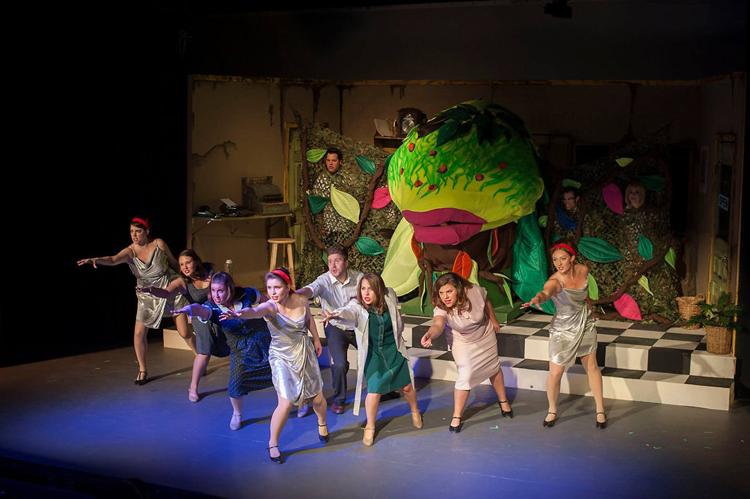 CEC will close the year with two more productions; Grounded will be running Nov. 12–15, and a live radio play of It's a Wonderful Life Dec. 17–20, Alexander says.
Grounded will be performed in person with a limited audience. One reason for this is that the performance only has one cast member, she says. CEC has also been looking to put on a production of the show for a while but never really found a place for it in prior seasons.
"We kind of circled back to it and said, 'You know, it's a one-woman show; if there's ever a time to do a show that only has one cast member, where a main theme of it is isolation, this is the time,'" Alexander says.
Maplewood Barn Theatre
Looking ahead to 2021 (which we're all probably doing right now), Maplewood Barn Theatre will be kicking off their next season with back-to-back weekend productions of Fifth of July on April 22–25 and April 29–May 2, according to their 2021 season announcement.
The 2021 season for Maplewood Barn Theatre will be a celebration of Missouri's bicentennial anniversary of statehood, says Morgan Dennehy, the president of the board of directors for the theater. All shows for the season will be by Missouri authors or have the state as their setting, she says.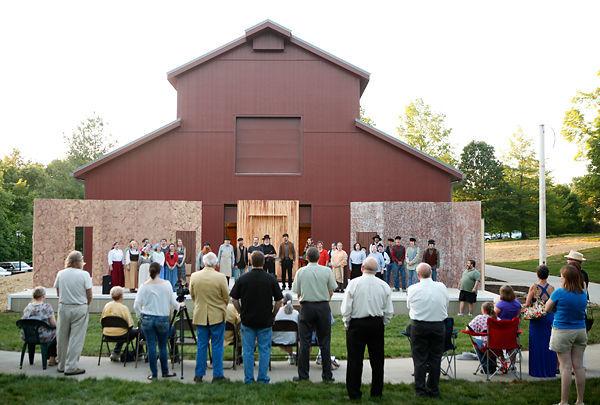 One show for the season, Plan 9! A Musical from Outer Space, was completely written by Columbia residents, says Dennehy. The story was written by Chris Bowling and Meg Phillips, with music and lyrics written by J. West, she says. 
Dennehy has her fingers crossed that live streams won't be necessary when the show dates come around, but they'll look into obtaining required streaming rights well in advance, she says. Maplewood Barn's outdoor setting also allows proper social distancing between audience members.
Maplewood Barn Theatre also produces radio theater during its off-season between October and April. These shows generally go up every Friday, but they're a little behind on getting the shows recorded because of COVID-19, Dennehy says. However, she says there are a couple shows in the editing-stage right now to be put up in the next couple weeks.
"We've been busy in our non-season, but it's been all behind-the-scenes stuff that hopefully will make next season an even better experience for our patrons," Dennehy says.
Related Stories