Since March, the music industry has taken a hit being unable to host live performances.
Jon Poses, executive director of "We Always Swing"® Jazz Series, estimates that the Jazz Series has lost $90,000 to $100,000 in concert revenue — about one-third of the annual budget for the series — since the cancellations began this past spring, according to a news release from the organization.
With this being only one example of how the cancellations of live concerts have affected members of the music industry, the desire to reopen concert venues is quite clear.
"The Show Must Go On": Reopening
The Jazz Series will begin performing in front of an audience again at 7 p.m. on Sunday, Sept. 20, with a live performance by pianist Roger Wilder's trio at Murry's. The Jazz Series currently has three more dates scheduled at Murry's on Oct. 11, Nov. 15 and Dec. 6.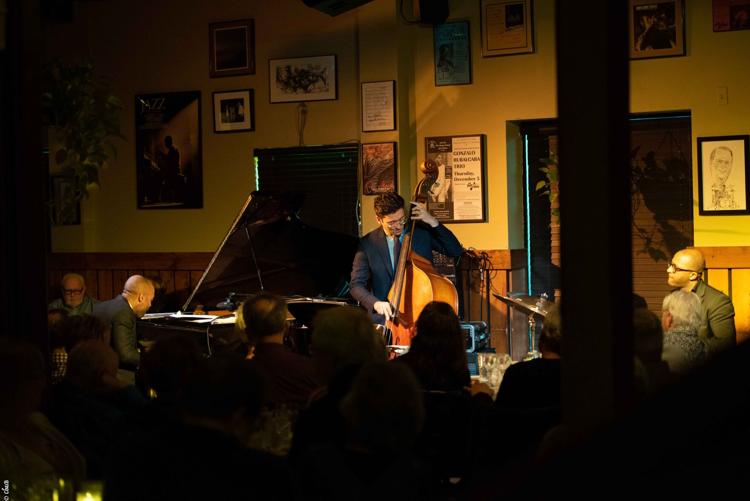 Capacity for these shows is limited to 36 attendees. Tickets are being distributed through a lottery system with highest priority going to prior season ticket holders, followed by people who purchase multi-concert packages, then being open to everyone.
Those who would like to attend the Fall concert series are asked to fill out an order form, which can be found on the Jazz Series' website. Once the form is filled out, hopeful attendees are entered in the lottery, which will have three separate drawings a week apart, according to the release.
There will also be live streams of each of the concerts. These will be posted on the Jazz Series Facebook page and YouTube channel, as well as Murry's Facebook page, says Josh Chittum, public information officer and assistant director for the Jazz Series.
Rose Music Hall has been utilizing the outdoor Rose Park venue for concerts. There are several upcoming concerts at this location, which are listed on Rose Music Hall's website.
There are no concerts scheduled for the Blue Note currently, but the owners are looking to open the venue at some point in November as the weather gets colder and renders Rose Park unusable, says Matt Gerding, co-owner of the Blue Note.
"We do want to try to keep live music alive in the city and have a place to do it," Gerding says. "If we can do it safely inside the Blue Note, we're going to keep at it."
"Under Pressure": Challenges with COVID
Limited capacity is a big issue these event organizers are facing. The 36 seats available at Murry's for the Jazz Series' concerts is a sharp drop from the concerts there that held up to 250 people pre-COVID. Even so, Chittum is happy that there will be any ticket sales at all.
"Thirty-six tickets isn't a lot, but it's a whole hell of a lot better than zero," Chittum says.
The Jazz Series will be adding a 3 p.m. matinee show on the same day as the later three concerts if demand for tickets is high enough. At this time, it hasn't been decided if those shows will be added yet, according to the release from the Jazz Series.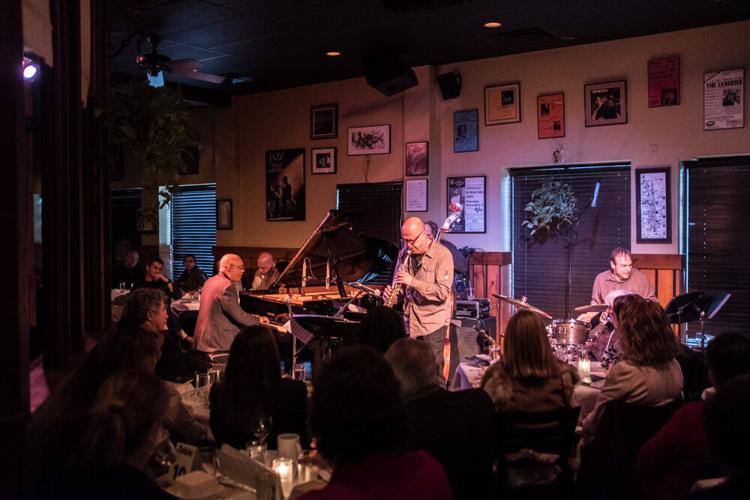 The limited capacity has hindered the ability to make money at Rose Park and the Blue Note, which is currently estimated to hold 120 people safely once things move indoors.
Concerts at Rose Park are being restricted to guests who are 21 and up, partly due to the limited capacity. Events at Rose Park have fit 700 guests in the past, but with capacity reduced to 150, Gerding says ensuring that the crowd in attendance can buy alcohol is helpful when trying to keep doors open.
"We're doing everything we can to follow the guidelines and restrictions placed on us by the health department and the city, which we know are in the interest of public health," Gerding says. "But also, understanding those restrictions cause us a lot of economic hardships."
Gerding says the biggest challenge currently is that national artists have halted their tours. The concerts scheduled at Rose Park right now are almost entirely local artists, and while Gerding says they love doing everything they can to support these artists, they thrive when national artists come to play sold-out shows.
"The challenge right now is pretty immense," Gerding says. "We're anxious to get back to a time when bands are hitting the road and going on tours, which we suspect will be at some point in 2021. But until then, it's us trying to safely navigate from point A to point B."
"Safety Dance": Following health guidelines
These event organizers have been working with the city and Boone County to make sure their spaces are following health guidelines. Gerding says the city has been great to work with in terms of coming up with plans and giving feedback on submitted proposals.
Chittum says some of the safety measures in place for the Jazz Series' concerts at Murry's include: sanitation procedures before the event opens, hand sanitizing stations, taking temperatures of all employees, no physical tickets or programs, and masks for everyone, including the musicians. There will be a list of attendees since no tickets are being used, which will also serve for contact tracing purposes, if necessary.
"Basically, we're doing everything that I think that we can possibly do to actually have live attendance," Chittum says.
The rules and procedures for Rose Park can be found on the Rose website and consist of similar measures to the Jazz Series.
Chittum is glad to be back in the swing of things — selling tickets and just doing something in general. Things may not be normal yet, but he's happy to be taking steps towards normal.
"There's no magic button, no switch to flip where (the pandemic) is fixed overnight," Chittum says. "All we can do is try to move forward with the best safety practices we can and just try to make something happen ... Something is better than nothing when it comes to art."
Related Stories