If you've ever been to a record store, you've probably noticed the huge amount of vinyl usually sitting closer to the floor and out of sight. If you've spent any time sifting through those unmarked collections, congratulations on your introduction to crate digging. So what is it exactly?
Crate digging is going to a record store, or anywhere else you can get your hands on a lot of records, looking through those and making a selection. Crate digging has uses beyond just adding to your record collection.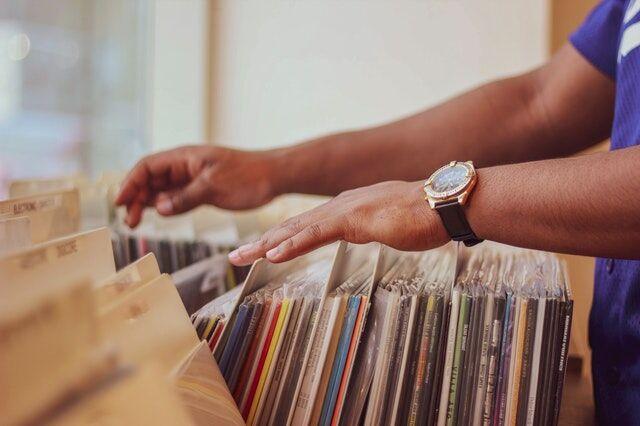 Artists, especially those in the hip-hop genre, will try and find obscure or forgotten records to pull samples from. It's not uncommon for artists to pull instrumentals or unique vocals from older songs and rearrange or place them directly into their own music. It would be a sin to talk about sampling and not mention one of the best to ever do it, MF DOOM.
In the song "One Beer," DOOM combines jazz, reggae and even an Ethel Merman lyric to create a song that is unique, despite containing parts of three completely different songs.That is the critical difference that makes sampling and crate digging artistic, it's not simply taking other artist's work to make your own. Good sampling and by extension, good crate digging, is elevating those samples and records and combining them into something completely new.
Records have been making a comeback since 2006, and consumers are appreciating the value and the nostalgia of owning LP's. Vinyl album sales went up 46% from 2019 to 2020 with no signs of slowing down. This trend is not likely to challenge streaming numbers anytime soon, but records have surged in recent years to compete with CD sales in the U.S. COVID-19 has slowed the comeback somewhat, with some vinyl stores having reduced hours or closing permanently. But in Columbia, several stores are open for business, even after a year in the pandemic.
Kyle Cook, co-owner of Hitt Records, describes classic crate digging as "picking based on the cover, the artists — going through all the unorganized crates and boxes." One of Cook's favorite things about the store is that it's a community hub in many ways. By being close to campus and having Uprise Bakery and Ragtag Cinema next door, it's a place that people gravitate towards downtown. There are lots of great options for all kinds of genres of music, and there are unmarked and unorganized crates all over the store, which are perfect for anyone looking to add some underappreciated gems to their collection.
Being a community hub adds to Hitt Records' crate digging potential. Hitt Records is at the top of anyone's mind when they think of records in town, and Cook says people regularly sell their vinyls to the store in either large collections or just a couple at a time that aren't getting played as much anymore.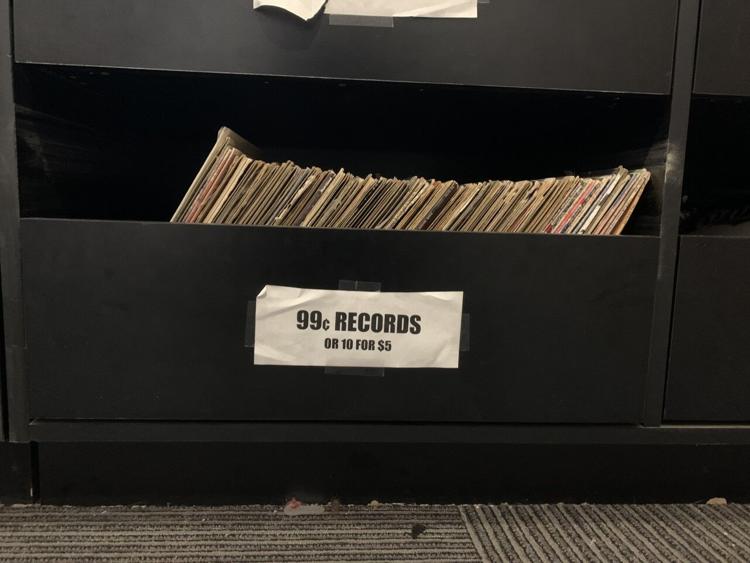 If you're looking for another stop for great records downtown, Slackers offers a wide selection of records, especially the collections in the 99 cent and $1.99 boxes. Along with the 10 for $5 deal on these records, Slackers is perfect for anyone looking to find a deal in town on some fantastic community-sourced records.
Will Smith, the record curator for Slackers, says one of his favorite parts about working there is the relaxed atmosphere and no enforced formality. Similar to Hitt Records, Smith says people sell records to Slackers regularly, with large collections coming in every two weeks or more.
Whether you are wanting to add more undervalued records to your collection or trying to find the best combination of sounds for a project, crate digging is an activity any record lover can enjoy. Hitt Records and Slackers are great places to go in Columbia, as well as the B-Side/Bluescentric north of downtown.
Related articles