New York, Los Angeles and Paris might be the major hubs in the world of fashion, but that doesn't mean Missouri is short of garment-making gurus. In three days, Kansas City Fashion Week kicks off as models, makeup artists, photographers and style enthusiasts will pile into Union Station to celebrate 32 collections from national and international couturiers. Designers Tonya Pesch and Tobie Roberts, who both have connections to Columbia, will showcase their own collections at the event, which will take place Oct. 8–14.
Pesch, a Stephens College alumna, is the designer of the bohemian, western label Nokota Style. Roberts is a senior fashion design major at Stephens College and is the mastermind behind the couture label Oliviet by Tobie Marie.
A first-time participant in KCFW, Pesch will reveal her collection Rebel ON. The garments tell the story of a wanderlust-driven girl in her 20s who travels through the U.S. and becomes inspired by her surroundings. The first few pieces incorporate details influenced by horses and desert scenes but eventually transition as Pesch's muse continues on her imaginative journey. "She'll start to work her way to the ocean, and she ends up in the Midwest with all of the wildflowers and rich colors during the fall," Pesch says.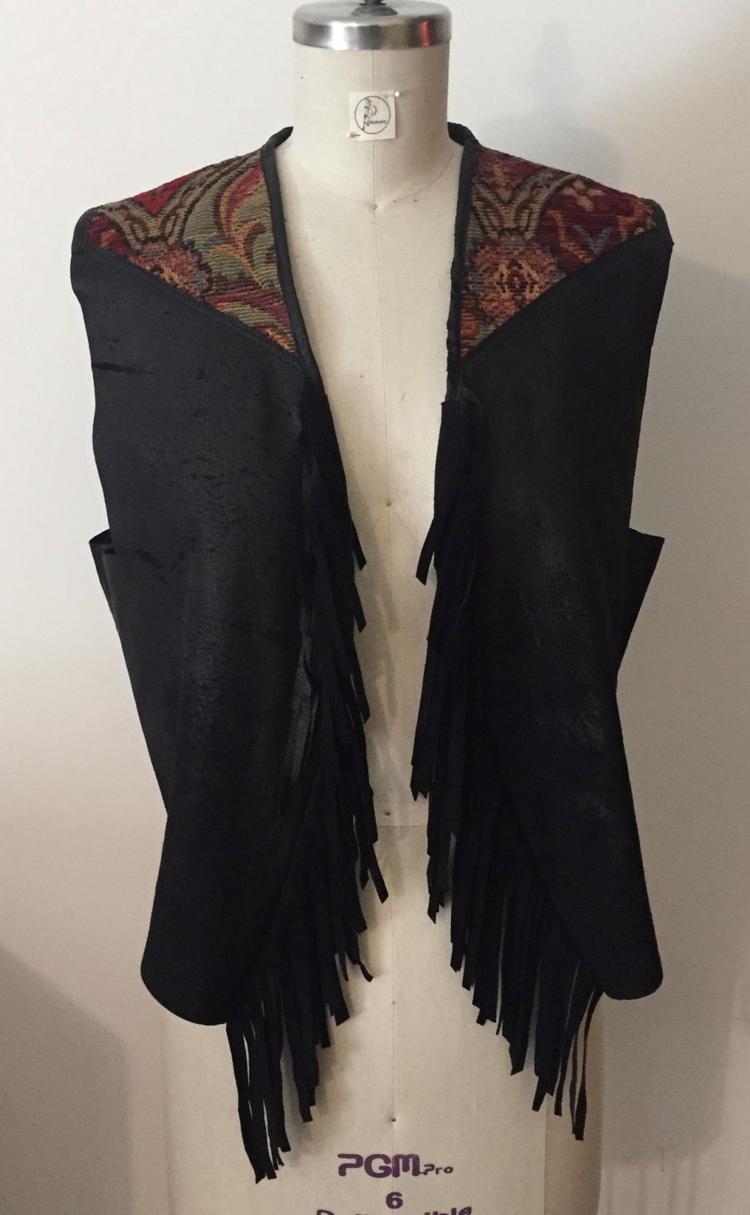 For Roberts, this will be her second time participating in KCFW after showing her 2016 children's wear line, New Jackies, which was inspired by Jackie Kennedy. This year, her mini collection titled Breathe is set to feature couture bridal wear for women with disabilities. Roberts describes her aesthetic as valuing fashion as an artistic form to tell a story and create emotion for both the viewer and wearer. The qualitative, individualistic and handcrafted nature of couture is what captivates Roberts the most when she's designing her pieces.
Both Pesch and Roberts keep ideas surging through their minds and drawn on sheets of paper, so when the time came to apply to be featured designers at KCFW, they simply had to gather those ideas and effectively convey their visions to the event organizers.
"The more you have, the better," Pesch says. "In the application, I explained my brand. They ask you personal questions and to see previous work, so I showed them the stuff I made at Stephens. Then, they look over your application, email you back and set up an interview."
After having a positive experience at last year's show, Roberts didn't hesitate to re-apply. This time around, she'll show her mini collection at the KCFW Brunch Garden Party on the first day of the event. "I really wanted to be part of KCFW again after my first experience," she says. "The staff is amazing and beyond helpful with every step of the process."
A handy sketchbook stays nuzzled in Pesch's purse just in case she's struck by a design idea and wants to jot it down. She finds inspiration and concepts from just about anywhere — people-watching, shopping or visionary moments that plant ideas in her head.
"I see something I really like, and I'll make it more my style" Pesch says. "If I think, 'I'm dying to make this dress,' I try to find a perfect fabric. Sometimes it's not just a piece I fall in love with, it's a fabric." Some of the textile materials that Pesch particularly enjoyed working with in her upcoming collection include textured prints and yokes, which are shaped, patterned pieces of fabric usually fitted around the neck or hip areas to support any loose parts in a clothing item.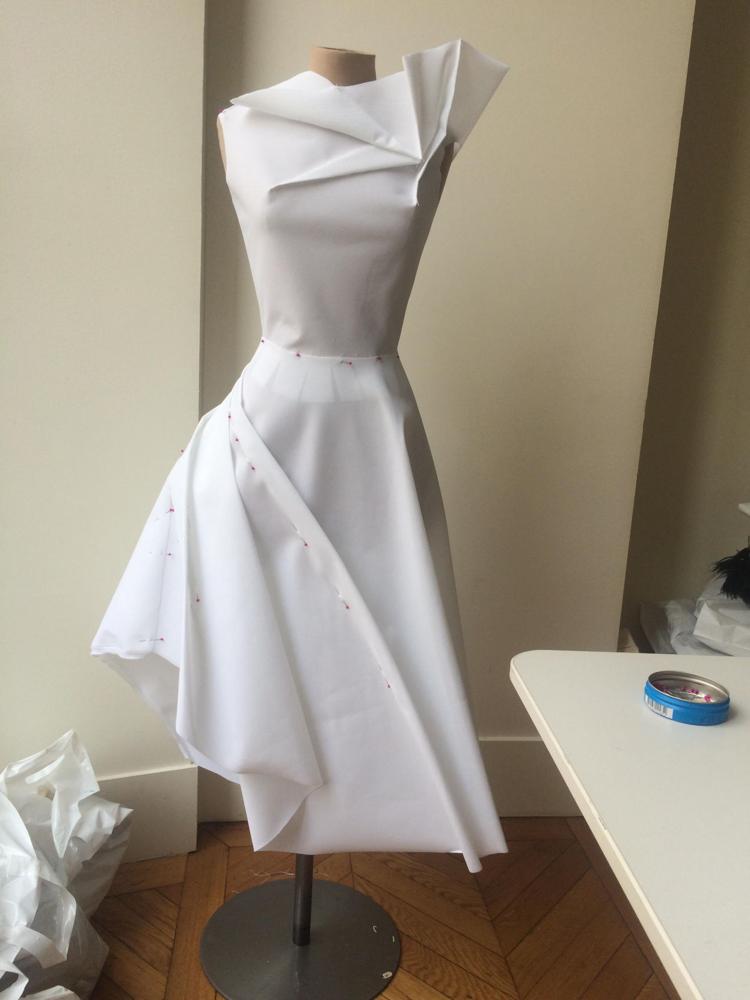 Roberts got the idea for her mini collection while she was spending a month in Paris. During that time, she visited Lognon, LeMarié and Lesage, which are workshops with Paraffection, a subsidiary of parent company Chanel. There, she learned about alters, beading, embroidery, feather, flowers and pleating.
"Silk crepe georgette is the pleated fabric in my mini-collection for this season, and I was thrilled with the transparency and depth of the pleats over the white base," Roberts says. "All the hooks and eyes and the perfect matching of seams throughout the pleats were all hand-sewn."
Roberts finds it easier to control the garment production when she does her own stitching by hand and only uses a sewing machine for seams that need to be machine-stitched.
The main goal of Pesch's line is to promote personal development and self-confidence. Although she's proud of her country background, she wants to show that there's more to her than rodeo style. "I'm going to travel and see the world, but I am taking my roots with me," Pesch says.
Meanwhile, Roberts hopes to create more clothing for people living with disabilities. This mission hits close to home for the young designer, as she, her mother, grandmother and sister all have Limb Girdle Muscular Dystrophy, a disease that causes weakness in the arm and leg areas. She's witnessed her grandmother needing a wheelchair to get around and her mother gradually losing the ability to walk, climb stairs and lift items. Therefore, she's determined to change the negative way people with disabilities are treated.
"Fashion is an outlet for change," Roberts says. "Designers need to work through their fashion to create a better society through inclusion, diversity and understanding. Love, beauty and happiness is open for everyone, and I hope through my fashion, we can make a change in the current stigma."