In the middle of a pandemic, launching a new business can be a challenging feat. When looking for styles, the virus has changed the way many fashion businesses operate. Black women-owned businesses in particular are being affected by these changes — but the shopping must go on. Here's how three Black women-owned businesses bonded together to help further their success and launch during a pandemic.
Stylez By S.H.E.
Brittany Gross started her business Stylez by S.H.E. two years ago with her best friend Victoria McDonald. The duo met through a drill team called the Mid Missouri High Steppers in junior high. Now, they both share a love for selling sunglasses on their website stylezbyshe.com. 
"I wanted someone who I was still very close with but can also branch our business just out of Columbia which is why I chose to bring her on and make her my business sister," Gross says.
Stylez by S.H.E. sells unisex sunglasses and frames for all ages. The name S.H.E., formed after Gross' daughter was being bullied in middle school, stands for strengthened, heroic and empowered. 
"We originally thought to uplift other Black women," McDonald said, "Especially because usually the Black woman sets the foundation of things."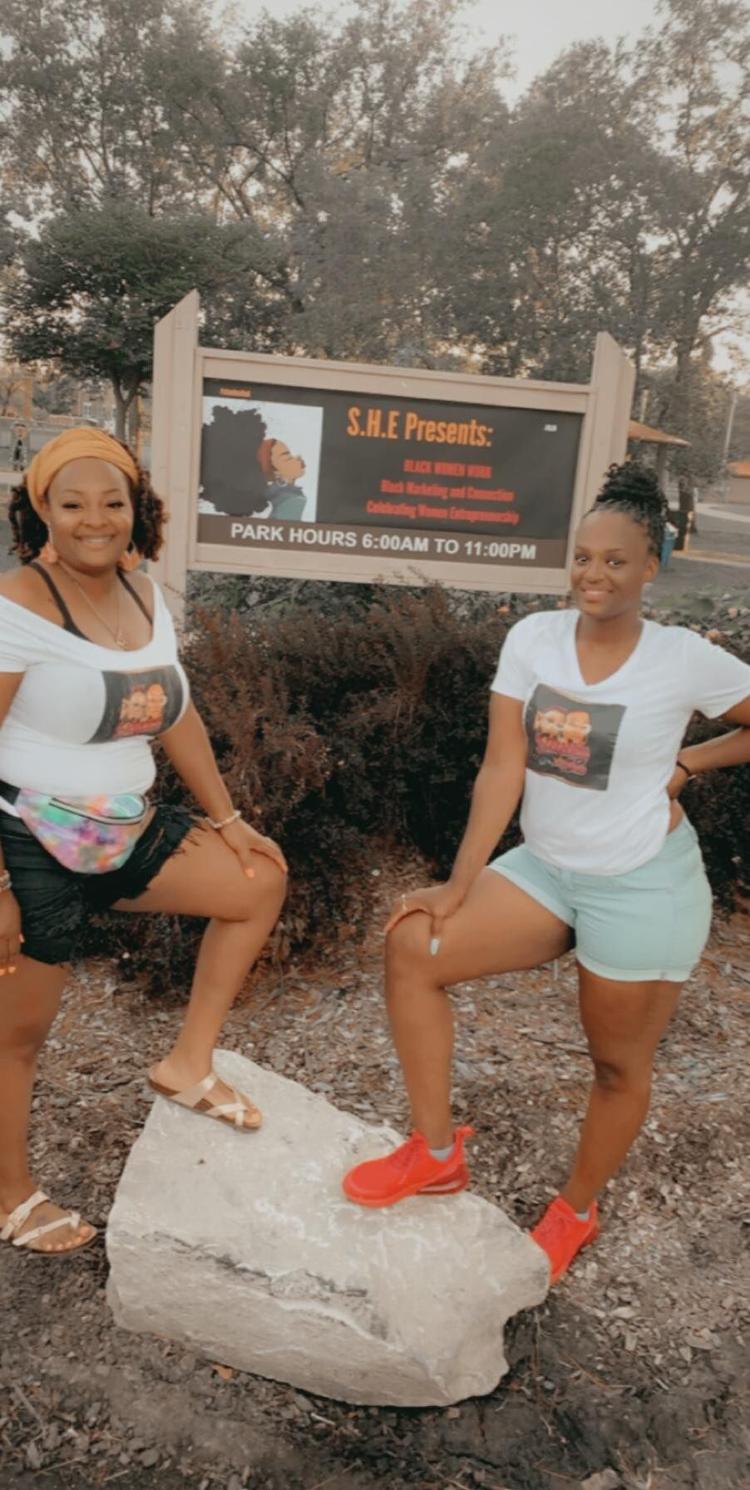 Gross and McDonald just relaunched their website in conjunction with an event they hosted called "Black Women Work." The event had Black women-owned businesses on display with a market of about 13 Black female vendors.
Because of the COVID-19 pandemic, the event had socially distant booths with hand sanitizer at each station. Gross and McDonald weren't able to let customers try on the glasses and had to limit their in-person deliveries.
"You got to look and imagine," McDonald says. "We are trying to practice social distance as much as possible. The pandemic hasn't affected us too much, which is a blessing. It just made us want to grind harder."
Trés Chic
The pandemic has affected Alexis Qualls' business as well. Qualls owns a boutique, Trés Chic, that launched in the MU Student Center on Sept. 11. Due to the pandemic, customers will not be allowed to try on the clothes before they buy them.
"Masks are required and I also have a limited amount of people that are able to come into the store at one time," Qualls says. "The max is 10 including myself."
One of the benefits that Qualls gives to customers is one-on-one styling sessions. She is also working on getting more sizes for an inclusive clothing line.
Trés Chic means very fabulous in french. The store's name originates from the experience that Qualls wants her customers to have while shopping in her store.
"I want people to really feel like they're inside of their closet," Qualls says. "This is a safe space. I want people to come in and walk out just feeling fabulous because that's what my company stands for."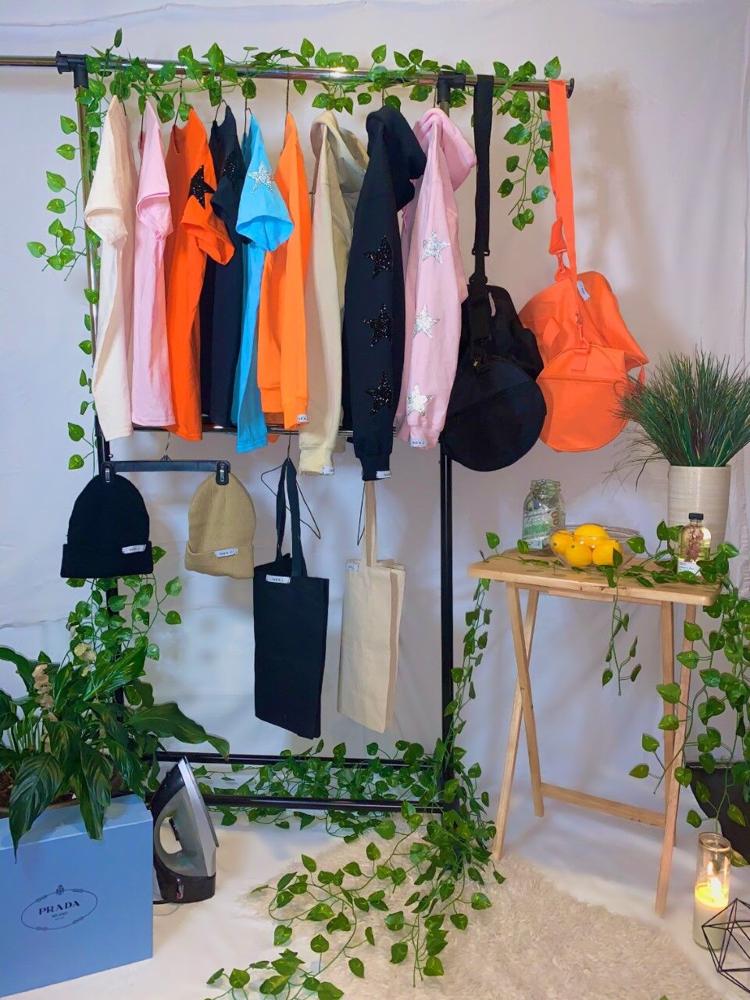 The Repertoire
Qualls is sharing her space in the student center with another Black women-owned business called The Repertoire. Ine'a Gregory is the owner of The Repertoire which sells clothing, duffel bags, scarfs, beanies and essential oils.
"One of the big things that I really love about her products and her company as a whole is the meaning behind it, and the influence that she's trying to put through her clothing," Qualls says about Gregory. "I think that is very important."
Both entrepreneurs are good friends. They met in economics class and connected through their shared passion for fashion and starting their own business.
"I have always had a high interest in fashion," Gregory says. "In the past I've always wanted to do a clothing line. When I was younger, I wanted to be a fashion designer."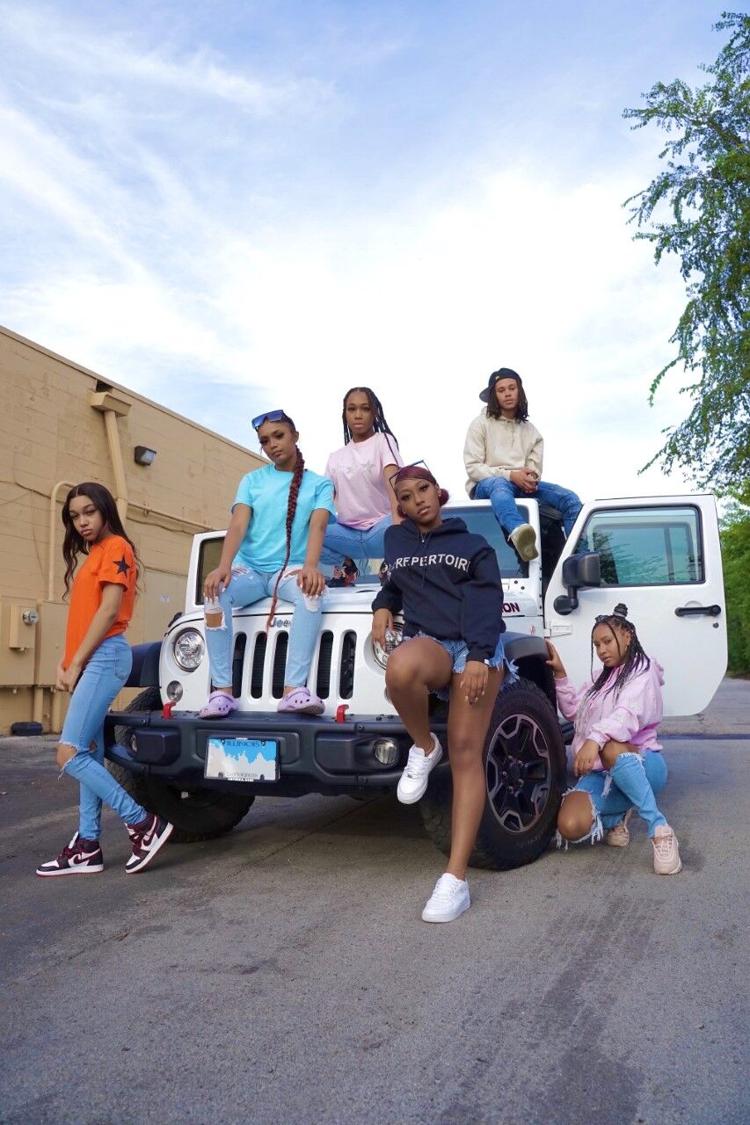 The Repertoire on ineaj.com all began because of the free time Gregory had while quarantining over the summer. Now her dream has come to fruition under the same roof as Qualls for her pop up shop within Trés Chic.
"I worked on it all summer basically," Gregory says. "It's an e-commerce retailing business so everything is online and the only time we're going to do something in person are pop up shops."
There is an original quote on Gregory's site that says, "Embrace the uncomfortable & walk with purpose." This is a a reflection of her butterfly collection that represents growth and speaks to the messaging behind the site about overcoming adversity and not folding under pressure.
"When people wear my clothing, I just want them to feel like they're able to utilize their creativity and have some type of inspiration," Gregory says.
Related Stories