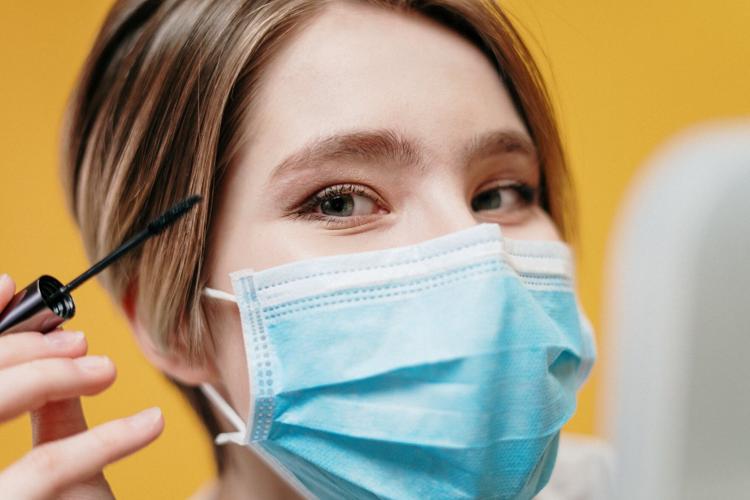 Masks. Love them or hate them, you have to wear them. They've become an essential part of our lives. If you're someone who uses makeup, you could see it as a barrier to putting on your regular look.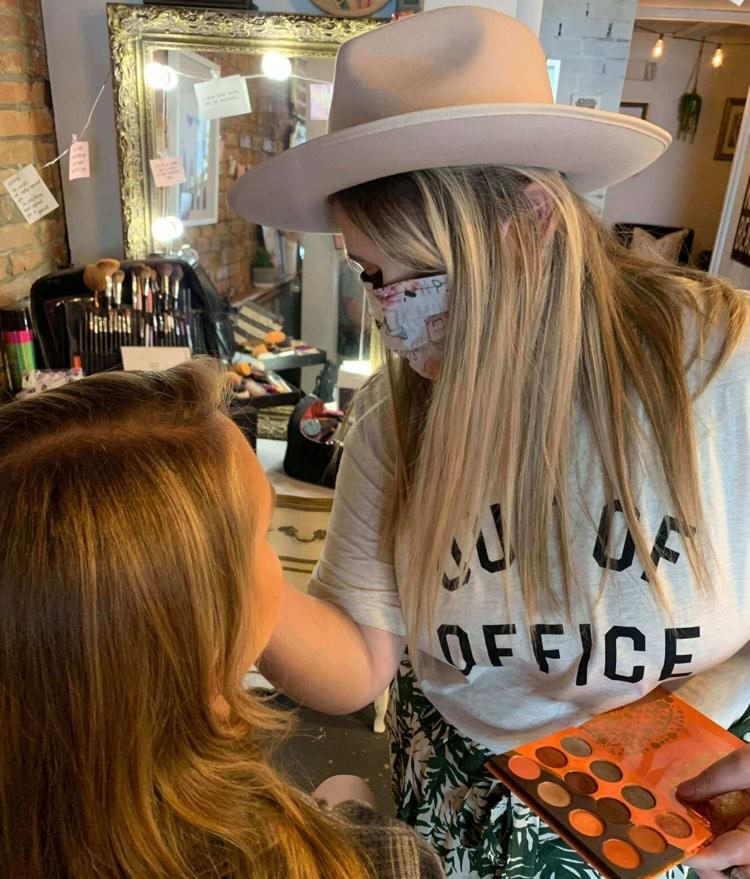 Or, rather, you can use it to your advantage like mid-Missouri-based makeup artist Marisa Burgett.
"I always like to tell people to think of it as another accessory, and it can be something fun that you can add to your outfit," Burgett says. "It also saves you time doing only half of your face, so you can sleep in a little longer."
Makeup, unlike masks, is not a necessity, but for many of us, it's part of an established routine and helps us feel more put-together. Here are some tips you can use to help you confidently flaunt your makeup when half your face is covered up.
A solid foundation
Have you experienced "maskne" yet? Many like Burgett and her friends sure have, and the struggle is real. Face makeup like foundation and concealer can often rub off against your mask. Burgett's action plan to counter this is to simply apply makeup from the bridge of the nose upward and forget the rest.
Aleta Edwards-Petrie, a local makeup artist, says there's not much you can do to work around it when you're wearing a mask, but you can look into setting sprays and primers that will help lock in your makeup.
Just the eyes
The general consensus these days is that your eyes will have to suffice in making a first impression. However, eyeshadow is arguably one of the trickiest parts of a makeup look because there's so much you can do with it.
If you're struggling for inspiration, you can always fall back on a natural, chic look. "Everyone's go-tos seem to be browns in the outer crease," Burgett says. "And you can carry that into the undereye and doing a faux liner there and a gold on the lid and inner corner, which really brightens up the eyes. I love doing that look."
To change it up a little, Burgett suggests creating a smokey look using warm oranges or mauves in the outer corner and doing a peach shimmer on the lid and inner corner.
Edwards-Petrie says you can always look to trends for inspiration. For example, you can try your hand at creating a cut-crease with your eyeshadow. If you have no idea where to start, Edwards-Petrie says YouTube is a great resource. 
If at first you don't succeed, it's not the end of the world. You're one makeup wipe from starting anew. "Practice, practice, practice," Edwards-Petrie says. "Practice makes everything perfect."
False eyelashes, real glamour
Eyes truly are windows to the soul, and if you're looking to test out a new style, you can give those windows a bold frame by applying false eyelashes. "The more glamorous your eyelashes are, the more glamorous your whole look is going to be," Edwards-Petrie says.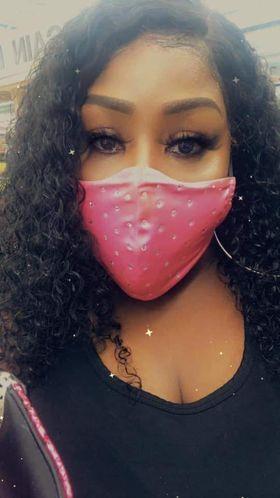 False eyelashes can be tricky to apply, especially if you're a beginner. Edwards-Petrie's tip is to find the perfect eyelashes that can fit the curve of your eyes and sit right on your face.
"When you put on false eyelashes, you can tell the difference," Edwards-Petrie says. "It doesn't make you more beautiful than what you are, that's not what I'm saying, but it just changes your look."
Investing in products… or not?
The products you end up purchasing will most likely depend on your style and also your budget. There are a lot of well-known and high quality products that will cost you more, but don't be worried or ashamed if you can't or don't want to buy the most luxurious, high-end cosmetics.
Edwards-Petrie loves to shop drugstore products. "I know a lot of people who say 'that's cheap, that's cheap,'" she says. "But it's really affordable, and it works just as well as the expensive makeup like MAC makeup or makeup from Sephora."
However, an area not to skimp out on for Burgett is makeup brushes. "You can't build a house without a hammer," she says. "You can't really do makeup without the correct tools either."
Her brush brand recommendation is Morphe, which she says doesn't break the bank. She also says that you only need three good brushes to do a full look.
Burgett also recommends the Textured Neutrals Vol 1 palette by Tati Beauty for comfortable, long-lasting glitters. Edwards-Petrie likes to look to The Crayon Case, NYX, LA Girl, Juvia's Place, Revlon and MAC for palette options.
Be-you-tiful
At the end of the day, you shouldn't feel pressured to put on makeup, but this era of mask-wearing has shown that many people don't just apply makeup to look presentable for others.
"I don't wear makeup for everybody else, I wear it for myself and to feel beautiful about myself," Burgett says. "Putting on makeup is kind of like my me-time in the mornings anyway. Everyone leaves me alone, and I'm at my vanity doing my thing. For me, it's not just about how it looks on the face, but it's about how it makes you feel; it makes you feel more confident."
"If I have to be wearing my mask, then I'm going to look cute while wearing my mask," Edwards-Petrie says. "Just be glamorous, and be you."
Related articles