The name of the hair game right now is "low-maintenance," according to multiple local stylists. During the pandemic, many people resorted to cutting and dying their hair at home to avoid risking their health and safety at a salon. However, this often lead to disastrous results. But even now that it's safer to go get your hair cut or dyed, many people still don't want the constant upkeep and expense of bold colors or haircuts that don't leave wiggle room for growth. 
Vox spoke with local stylists about trendy cuts and colors for the colder months, so you can update your look — especially if it's been a while since you've gone to the salon.
Stick to warm tones
Delora May Day, owner of local hair studio Gloss, says that when her clients started coming back to the salon as COVID-19 restrictions loosened, they wanted to stay closer to their natural hair color. Natural colors are generally warm tones as opposed to icy blonds or cool-toned "mushroom" browns. "Although those (cooler) tones are fun, it's something that's extremely hard to keep up," Day says. "The trend now is dimension, having multiple shades and staying closer to your natural color."
Sascha Leuridan, owner of local salon Sascha L. Hair, says that warm naturals might look like auburns, gold blonds or chocolate browns. What does this mean for your trip to the salon? Lucky for you, to maintain a naturally warm and dimensional color, you won't have to break the bank or spend hours with dye on your head compared to other high-maintenance colors. Instead, your stylist might add highlights or multiple similar shades throughout your hair to add texture without a drastic change.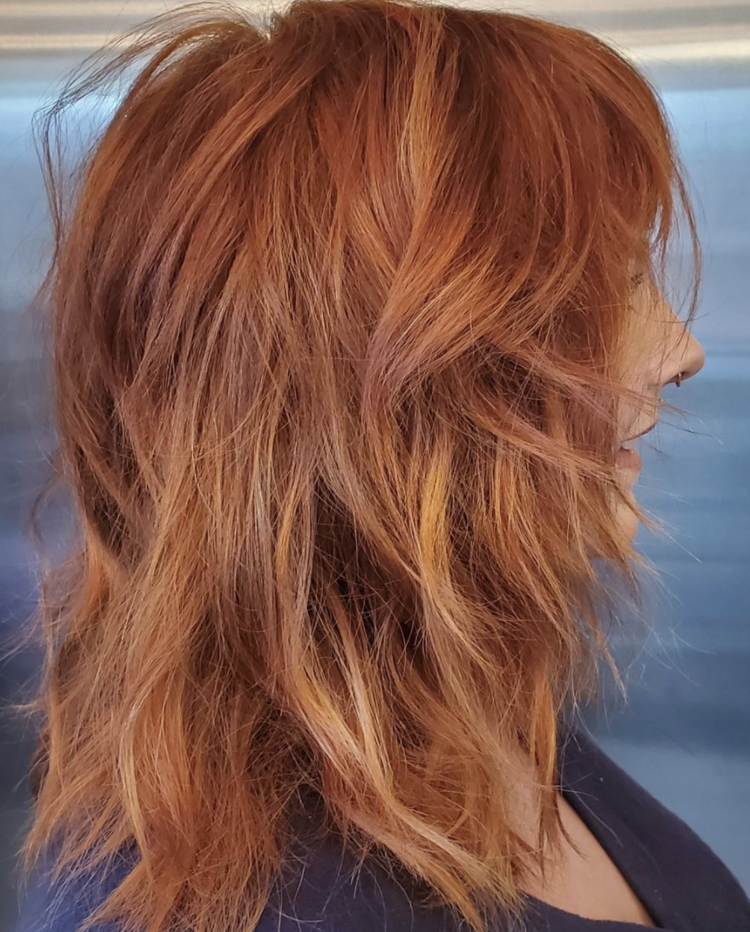 Shag is in
Your mom might cringe, but the "shag" or "wolf cut," both more feminine variations on the mullet with lots of layers and texture, are back with a vengeance. 
"I have cut more shags and borderline mullets in the last two years than I have in my life," Day says.
Despite their infamy in the '80s and '90s, mullets and mullet-inspired cuts can give much-needed texture to otherwise lackluster hair. For people who prefer a more masculine variation, Bruce Inn, a barber in the same salon suite as Leuridan, says he's seen many college-age clients who want a longer, unkempt haircut reminiscent of Matthew McConaughey in the '90s. 
Add bangs for flair
The stylists agree that bangs, especially curtain bangs, complete the look of a "shag" haircut. 
"I feel like curtain bangs are never going to go away at this point," Day says. "It's been two years." Bangs can add shape and frame the face, and longer curtain bangs are less of a commitment. They can come in lots of different lengths and styles, so Leuridan and Day emphasize the importance of bringing in photos of your desired look to show your stylist.
Curls follow suit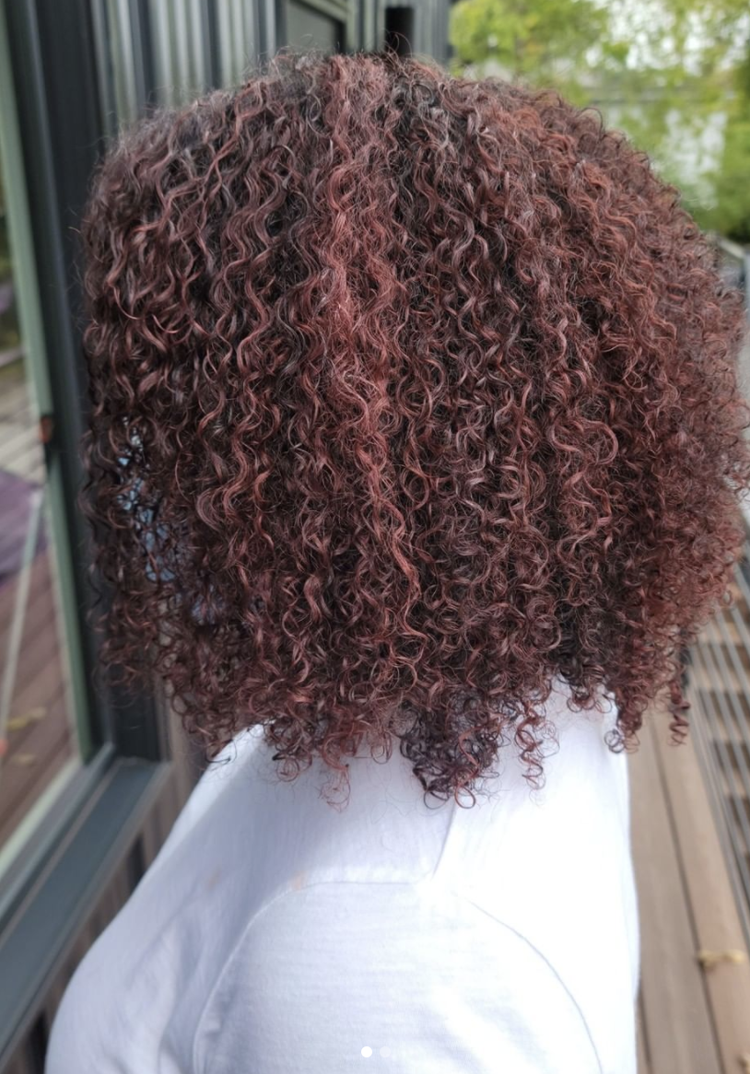 Leuridan and Day are both experienced with curly and natural hair, too. 
"(For people with curly hair), cuts are definitely a lot more layered, bigger and just shaggy. The really long waist-length hair is gone," Leuridan says. Trends in cuts and colors for those with curly hair are much the same as those for straight hair, but Leuridan also emphasizes that embracing natural curl patterns was a big trend of its own in 2021.
She advises clients to stick with only minimal products to avoid weighing down the curls and letting their natural beauty shine. She also teaches her clients how to wash and dry their hair for the best curl pattern before they step out of the salon.
Braids go knotless
If you're looking for a protective style against the winter weather, local self-employed braider Chadijah Evans-Fulwood says knotless braids are popular this winter. Knotless braids avoid damaging hair by forgoing the typical knots at the roots that tie in the synthetic braiding hair. Instead, the hair is braided in gradually, which is much gentler on the scalp.
"For customers returning to salons from before COVID, I'd recommend crocheted braids for protective styles that will last a couple of months with no wear on the natural hair, since it'll be braided down to the scalp," Evans-Fulwood says.
Related articles