Batman gained mainstream success in 1966 with a TV series that took America by the bat signals. The series had a bright kaleidoscopic pallette, a slew of guest villains and the catchiest theme song ever (we know you're humming it). We have based this ranking on camp levels, starting from highest to lowest.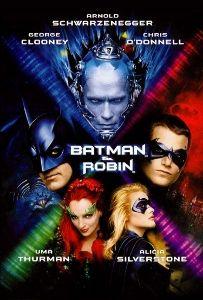 1. "Batman & Robin" (1997)
The whole movie looks like the set design of "Glee," that is how campy it was (Just look at that movie poster). Uma Thurman delivers such beautiful lines like "I am here for love." while Mr. Freeze (Arnold Schwarzanegger) goes around screaming "I am Mr. Freeeeeeeeeze!" all over Gotham. The movie has the honor of being rated #5 in Entertainment Weekly's Top 25 Worst Sequels Ever Made.
Camp level: VVVVV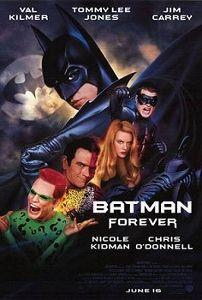 2. "Batman Forever" (1995)
This movie is just a blast to watch with friends. I mean the Batsuit actually has nipples, you guys. It just does not get more campy than that.
Camp level: VVVVV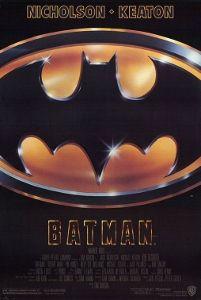 3. "Batman" (1989)
I admit I have a soft spot for this adaptation. It was something my entire family watched on a rental from the video store. Ah, the good old days. That said, this one is classic Tim Burton fare; gothic sets, women with flowing hair, lots of black eyeshadow. And possibly the greatest villain of all time, the Joker played by Jack Nicholson. That laugh creeps me out to this day. Flavorwire did an excellent piece on how this Batman movie reinvented the entire franchise, paving the way for later Batman movies.
Camp level: VVV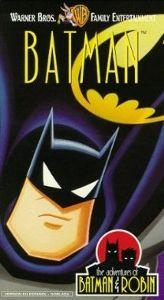 4. "Batman: The Animated Series" (1992)
Comic book fans consider this series the definitive mainstream Batman adaptation and that is saying something because those comic book fans are hard to please. The main reason for that is because the series is extremely faithful to the comic books. The animation is dark and brooding and Bruce Wayne actually has problems outside of his Dark Knight persona.
Camp level: VVV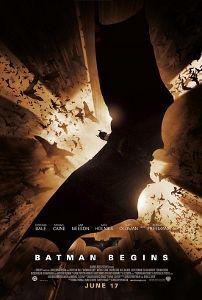 5. "Batman Begins" (2005)
"Batman Begins" gave Batman the much-needed revival we all deserved. With a bigger budget and in the hands of Hollywood darling Christopher Nolan, "Batman Begins" took the summer movie season by storm. Sure the deep Batman-voice is ridiculous but hey, you have to stary true to the camp right?
Camp levels: V