In the midst of COVID-19 chaos, Columbia's beloved art scene finds itself behind "we are closed" signs. First Fridays canceled its April event for the first time in nine years, and Art in the Park, normally held at Stephen's Lake Park, will be held virtually.
Although dedicated to flattening the curve, local artists struggle to work when creativity isn't an "essential business." 
Lisa Bartlett, owner of ARTlandish Gallery
In an increasingly uncertain world, Lisa Bartlett turns to art for hope. She suggests artists and art-lovers alike explore humorous pieces during this tough time. "We can't take ourselves too seriously because there's enough serious stuff going on in the world," she says.
Bartlett returned to her roots to continue working during the shut down. With her background in TV production editing, Bartlett makes videos about her artistic process. These are available on her YouTube channel.
Despite this new medium, Bartlett and other artists are still struggling. "We're just devastated as far as any kind of income for any of us," she says. To assist local businesses, Bartlett encourages art enthusiasts to buy gift cards to galleries.
"We just really loved being able to have that interaction with our customers," she says. "When people love something that's handmade, it really makes a difference when it's tangible, in front of you."
Kristen and Andrew Camp, singer/songwriters for The January Lanterns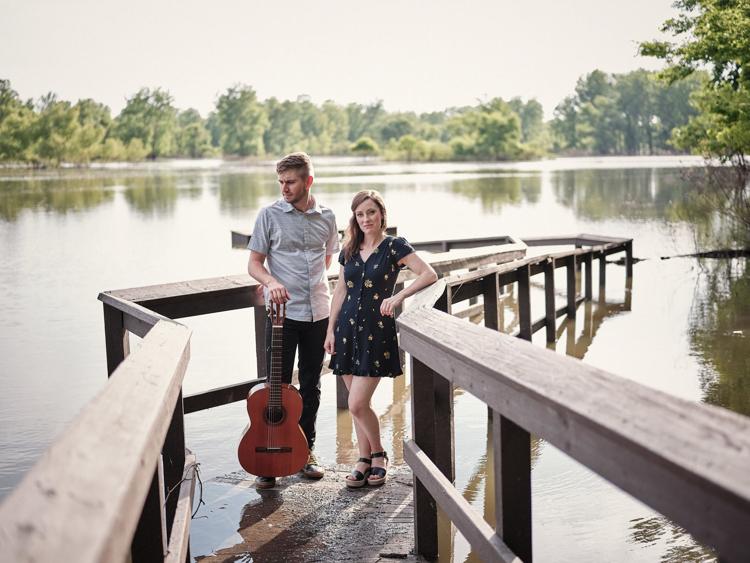 COVID-19 isn't stopping this indie folk group from releasing new music. On April 24, The January Lanterns will release their single, "Faint Line", to streaming platforms and their website. This single is part of their upcoming full-length album, which they hope to release later this year. 
"It's uncertain when things will get back to normal, so it's hard to plan for the future," Andrew says.
After their planned performances were canceled, The January Lanterns found a new way to share their music. "We were able to move one of our gigs online, and we were just blown away by the generosity of our fans giving to our virtual tip jar," Kristen says.
This generosity allowed the band to donate half of their earnings to the Central Missouri Food Bank.
Although their album release party was cancelled, The January Lanterns plan to promote their new single with another virtual performance. They again will donate half of all earnings to a local charity.  
To support The January Lanterns, the band encourages fans to tune in on April 24 via Facebook Live or share their music on streaming platforms.
Kelsey Hammond, owner of Columbia Art League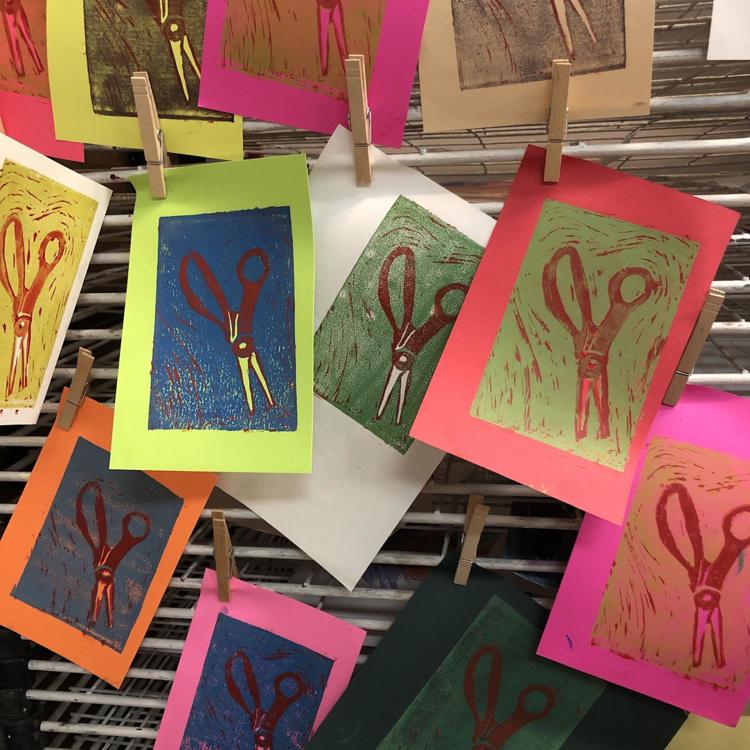 Although art is not an essential business, it is essential for humanity, Kelsey Hammond explains. That's why the Columbia Art League is working to transfer as many of its services online as possible. "We're working our hardest to get people's artwork to have exposure and still be seen by the community," she says.
This move to online services includes pieces that were supposed to be featured in March's Patron Party fundraiser. Columbia Art League is also accepting donations on their website. 
"What we've been doing in the last couple of weeks is working extra time to figure out how to convert what is very much an in-person experience into a space where anyone can see (art) by using the internet, and that's been a little bit of a technological mountain to climb in such a short amount of time and space," Hammond says.
Columbia Art League also offers online classes, including Homeschool Art Club, Middle School Art and some adult classes. According to Hammond, the gallery will send art supply packages to children who enroll in these courses.
For art-lovers who are in search of a fun activity, Columbia Art League hosts #ComoCalChallenge each week. The organizers promote a different painting theme every week, and all participants are featured on the gallery's Facebook page at the end of the week.
Tootie Burns, mixed media artist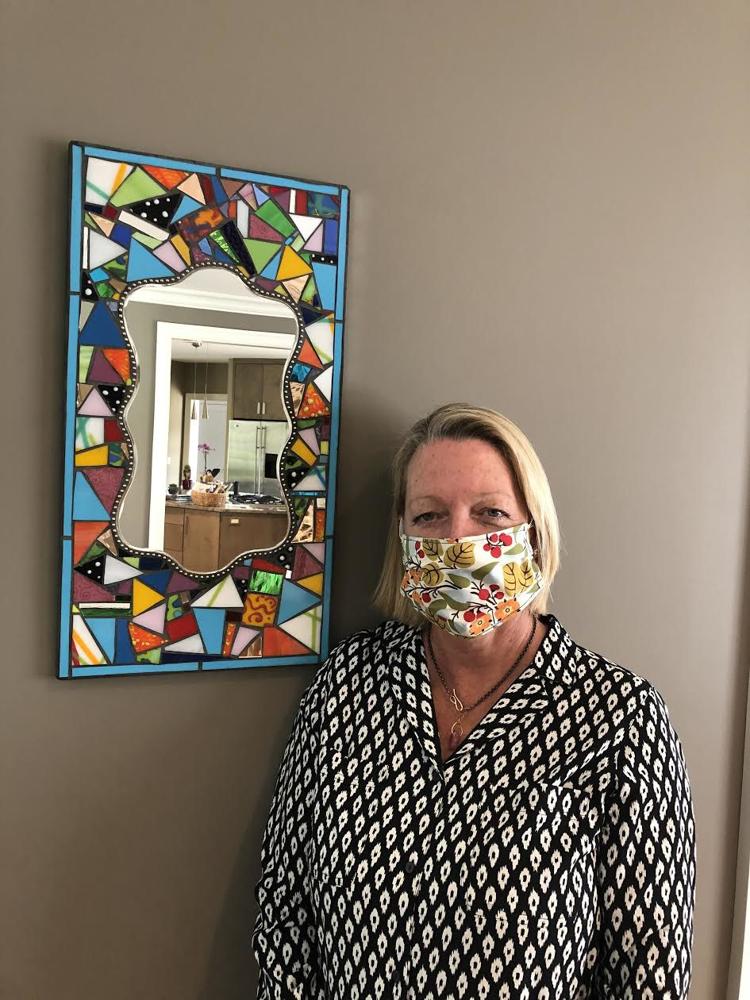 Although some artists find the extra time helpful for getting work done, quarantine is as productive for Tootie Burns. As opportunities to show her art have disappeared, her drive to complete projects dwindled. 
"It certainly has impacted everyone because there isn't the opportunity to sell your work," Burns says. "And I won't know how much because people can't get in to see (my work). I don't know what opportunities have been missed."
To fight these creative losses, Burns uses leftover fabric from assemblage pieces for her new medium: sewing. "I am not a great seamstress, but I've made some masks and given them to friends," she says. 
Burns' work is not available online. However, she urges art supporters to visit virtual galleries like the ones offered at the Museum of Art and Archeology.
Looking for more ways to support local artists? Here's what 80 additional Columbia artisans are offering during the city's stay-at-home order.
Related stories