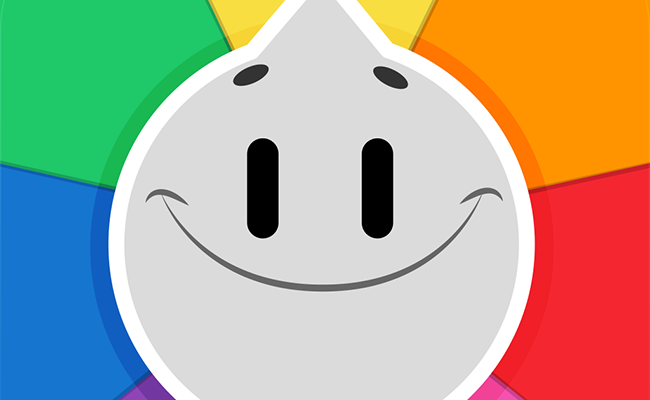 If you're reading this, you're obviously betrothed to the latest social-gaming app Trivia Crack.
The name "Trivia Crack" is a morbid but accurate association — you'll be hopelessly addicted within minutes.
Now all you have to do is win. Here are some shamelessly competitive tips from a level 60 addict with a 2-1 winning ratio.
1. Focus on your weakest categories. There are six categories, and nobody is an expert at them all. Check your profile to discover your weakest categories, and try to win in those categories first. You might always pick Entertainment first, but is that actually a smart move? If you can get your weakest out of the way first, you can make a swift coup de grâce when it counts.
2. Go with the answer you recognize. Oftentimes the only name that's familiar is the correct choice. There are few trick questions in this terrible game, so don't expect them.
3. Eliminate the wrong answers. You could save yourself some coins if you eliminate the clearly wrong answers first. This could turn a 25 percent chance guess into a 50 percent chance. Answers that use "all of the above" or "none of the above" are rarely the right choice — when they are, you'll know for sure.
4. Trust your gut. Your unconscious often pulls you toward the correct answer at first glance.
5. If you're dealing with numbers, choose one toward the middle of the pack. As said before, absolutes are rarely the right answers.
6. Play a lot. This goes without saying. I've had the same question about Einstein probably ten times now. The more you play, the better you'll get — and the more coins you'll win.
7. Play against people you consistently beat and who you consistently lose against. Easy wins will generate coins, losses will make you better.
8. Be smart with your coins. Don't waste three coins on a skip right in the middle of a game. Save your coins for defining moments, such as when you need to get one question right to win. Same with your spins.
9. Give and ask for spins on social. It isn't just a cheap marketing idea by Trivia Crack, it's a way to help you win.
10. QUIT PLAYING. If you manage to reclaim your life from this wretched addiction, you're the real winner. These wildly popular apps come and go about every six months, conquering the country then quickly fading into obscurity. Remember Words With Friends? Flappy Bird? Candy Crush?
Yeah, me neither. Be part of a movement and break free of the digital specter that haunts you.