After a long wait, Missouri Contemporary Ballet showed off its dancers' hard work during the pandemic by holding an in-person show called LIVE! at Jesse Auditorium on May 1 and 2. Three male dancers, along with their six female colleagues, took a final bow after their last piece, wrapping up the company's 2020-21 season.
One of the company's dancers, Joel Hathaway, appeared in all six pieces during the show. "It's definitely a marathon," he says.
Hathaway came back to Columbia and Missouri Contemporary Ballet in October 2019, after being away for about four years experimenting with his artistic and freelance ideas.
"I don't regret coming back here at all. It feels right," Hathaways says. "This is my community. These are my people. These are people who understand me here."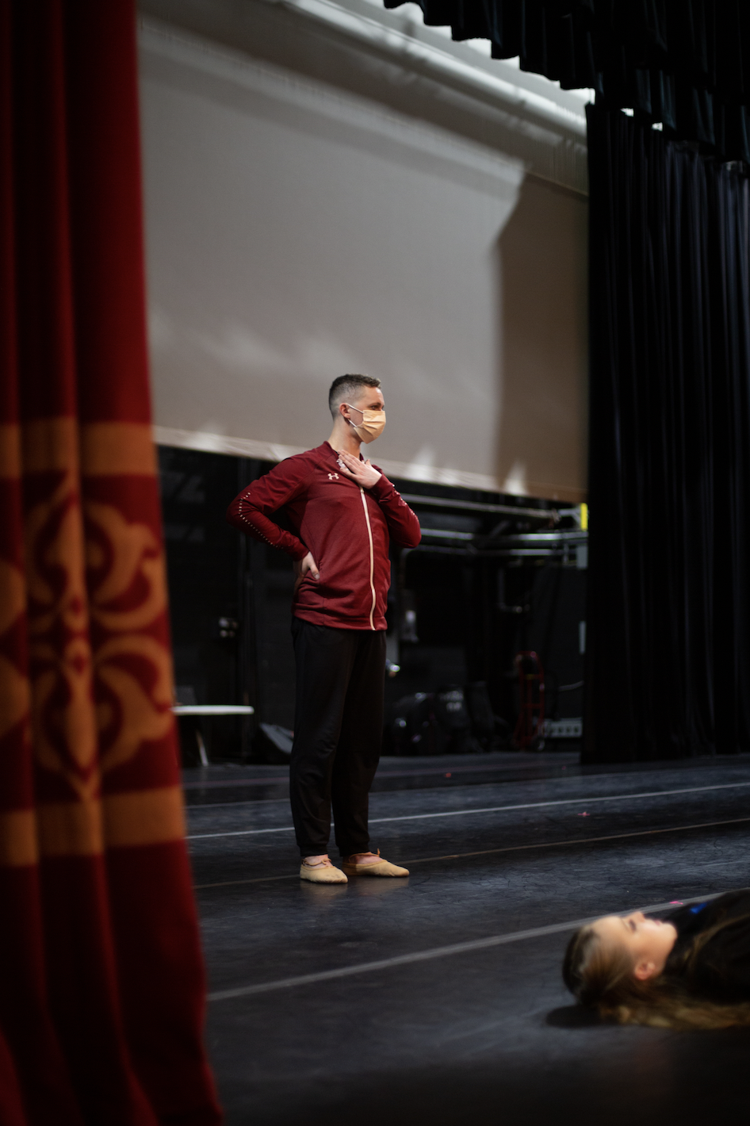 As a male ballet dancer, specifically called a "ballerino" — a word used less often than its female version, "ballerina" — Hathaway says he's been judged and bullied his entire life. Stereotypes of male ballet dancers, such as being weak and feeble, used to bother him. Hathaway says listening to a lot of rock music and being surrounded with good people in a healthy environment, which Missouri Contemporary Ballet offers, are his solutions to overcoming it.
Starting ballet as a fifth grader is challenging; however, the Oregon coast boy, who grew up in a conservative community, broke the ground and made himself a model for other boys.
"I really do believe that I made a staple there and made it okay for younger male dancers to pursue dance outside of middle school and high school activities," Hathaway says.
Another company dancer Stephen Blood also remembers having some embarrassment at a young age, although he never felt he was being treated unfairly. In his junior year at high school, Blood signed up for a dance class for the first time, which he had to tell his parents about when he returned home.
"I had talked about everything else that I could first," Blood says. "I was like, 'I'm going to take this engineering class, we'll take this and this.' And then really really quickly, okay, 'I'm also going to take dance for gym,' as fast as I could." Although his father wasn't disapproving, Blood could tell taking a dance class was outside of what his father considered normal.
"I definitely knew through his reaction that perhaps this wasn't something that every boy at 16 did," he says. "But it didn't matter to me."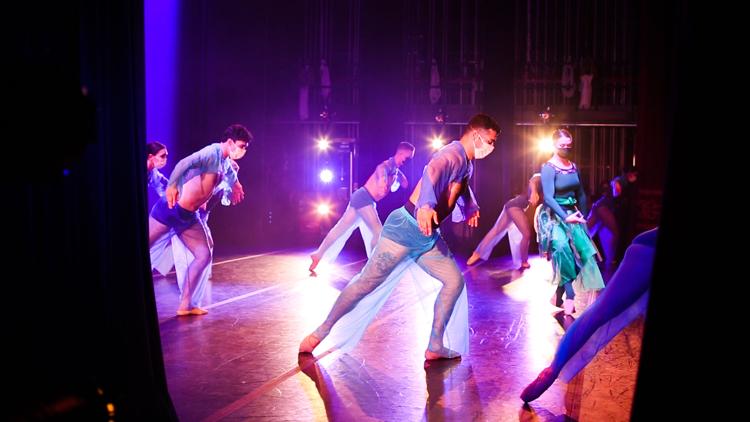 For Fernando Rodriguez, the company's resident choreographer, who started ballet at 18 years old, concerns surrounding race and ethnicity stand out more than those of gender.
The Hispanic dancer said that in a white-predominant dance industry, it's important to have diversity in ballet, and the arts in general, because art is beyond technique — it's about voices and experience.
"Someone in a white-dominated profession can only experience life through the level of their privilege and not underneath it," Rodriguez says. "It's important to have voices from those parts of life being able to produce and create work (and) spread knowledge about their culture that can't be represented by anyone else who hasn't lived that."
Referring to the other three dancers who represent minorities, Rodriguez felt lucky to be surrounded with a diverse and inclusive dance environment.
"MCB has a long history of diversity within their dancers," he says. "And for being such a small number of people in the company, I think (it) is a large representation, compared to large companies who may have like one or two people."
Although the company doesn't have plans for expanding the population during or post pandemic, Executive Director and Founder Karen Gundy mentioned the possibility of growing the company in the future and says that diversity is going to be considered carefully.
"Maybe one day, we could get to 12 dancers," Gundy says.
Related Stories