Slam poetry exists among genres of art. It is poetry, theater and sometimes even music, yet it is none of those things. Poets might race through alliterative, tongue-twisting lines or lapse into a soul-gripping chorus. They might dazzle the audience with their vocabulary and metaphors, or they can punctuate a phrase with silence that means just as much as the words that come before and after. Slam poetry can be anything, but it is always one thing: expression.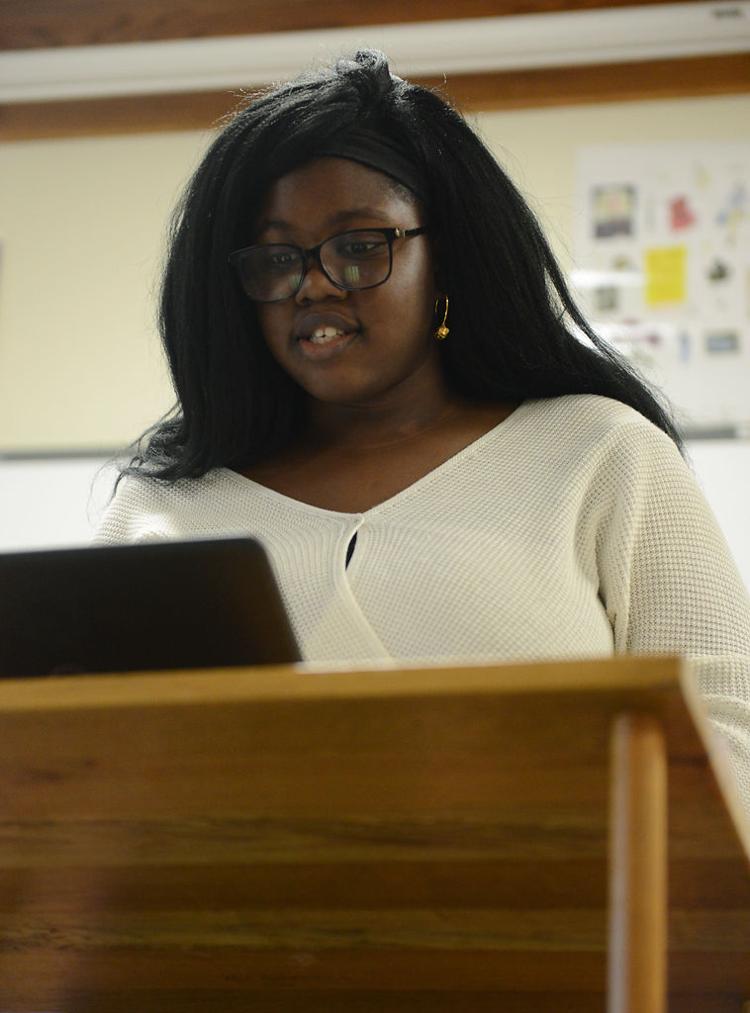 Prior to 2018, Hickman High School had the only scholastic poetry team in Columbia. Community youth activist Josh Runnels wanted to change that. With the help of poet T'Keyah Thomas, local poetry organization OneMic and a group called Young Chicago Authors, Runnels established a local chapter of Louder Than A Bomb. The youth-focused organization arranges poetry slams between teams of students ages 13 through 19. It's a competition, but also, it isn't. A common refrain among slam poets is: "The point is not the points. The point is the poetry." And the point of the poetry is what it does for each student it reaches.
Connection
Lauren Fisher* never participated in team sports, but she could see the camaraderie they created even when, for example, the Hickman High School's 2017 football team won just a single game her senior year.
So when Fisher got involved with Louder Than A Bomb and saw that same excitement emanating from her fellow writers, it was invigorating. The poetry slams she attended felt welcoming. Students from "opposing" schools greeted one another like old pals, and the emcees were enthusiastic. She didn't need to be the best — she just wanted to be part of it.
Empowerment
Hazen Blair had a lot to say. After finding his voice while canvassing for independent presidential candidate Bernie Sanders during the 2016 election cycle, he wanted a broader, more inclusive stage.
He turned toward audiences of fellow artists, toward poetry. It wasn't the pompous thing he'd learned about in school. Poetry was honest, liberating and addictive. He'd been performing for six months when Thomas asked him to help build Mexico High School's Louder Than A Bomb team as a junior last year. Poetry has become his safe space. For Blair, writing is like breathing: "I tug out my eyelashes to make wishes and blow them into the wind. I cannot tell you the number, just that there is always something in my eye."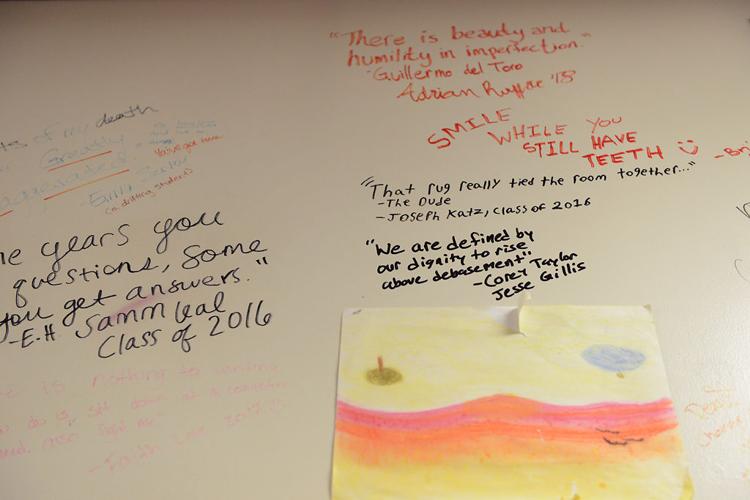 Control
Regina Hartleip-Pinto felt helpless. She saw herself falling into the same patterns she had seen family members fall into whenever they faced hardships, which was often. She had watched as alcoholism damaged relationships, and she saw the negative ways in which her father had coped when her uncle died by suicide.
It seemed as though she could trace pain and hardship all the way up her family tree, from her parents to her ancestors, who had been born into slavery in Brazil. She felt written into the tragic story of a chaotic and painful life.
She decided she had to change that. Hartleip-Pinto, now a senior at Hickman High School, picked up a pen and wrote herself a new story: "Grimm brothers I demand you to give me the ink because now this princess is ready to reign as queen."
Community
No matter their experience or point of view, when poets are onstage, they are heard. Teammates shout chants to their classmates before they perform, and audience members snap when they hear something that strikes them. When poets profess the most vulnerable points of their lives and assert their personalities, strangers become friends, and friends become family. If a judge gives a low score, the crowd often shouts, "Listen to the poem!" They know the scores don't matter; the poetry does. 
*CORRECTION: An earlier version of this story misspelled Lauren Fisher's name.
Related Links