Comics are a medium for exploring many topics and themes, and are not limited to any singular genre. Readers are leaving superhero comics behind in search of new stories, according to the market research firm the NPD Group. Four Missouri artists are among those changing the typical stories within comics. By turning life into panel-by-panel narratives, these cartoonists from diverse backgrounds present varied stories and characters that are just as complex as any beloved superhero.
Christianne Benedict, 54, she/her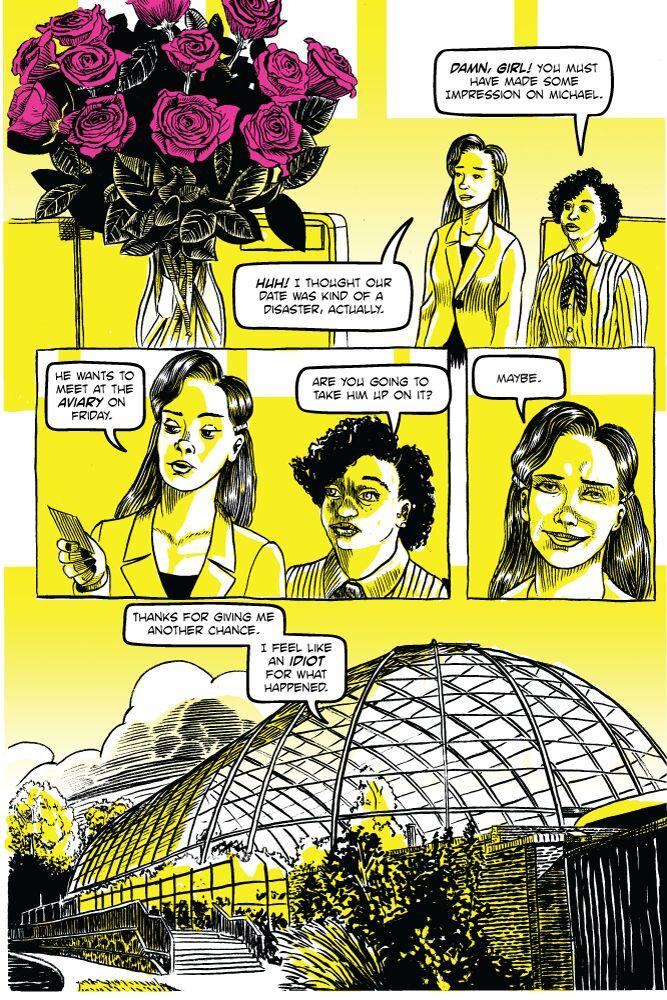 Columbia cartoonist Christianne Benedict draws comics ranging from slice-of-life depictions of her morning commute to medieval fantasy and horror. But while easy to consume, cartoons are a lot of work for Benedict.
"Comics are a grind," she says. "It takes me a month to make something that takes you 5 minutes to read."
Benedict does her comics in Japanese sumi ink. Many of her panels center on trans people, such as her participation in We're Still Here: An All-Trans Comics Anthology, a 2018 finalist for the Lambda Literary Graphic Novel award. Her piece, The Third Time's the Charm, was the longest in the anthology.
Benedict is deliberate about how she approaches her stories, avoiding "miserable-ist" transition narratives of eviction and intimate partner violence. She wants her comics to show a new way of life, even if it's a mundane one.
"I just want to communicate that our lives are as ridiculous as anybody else's," Benedict says. "And they're as boring as anybody else's."
Chelsea Belcher, 27, she/her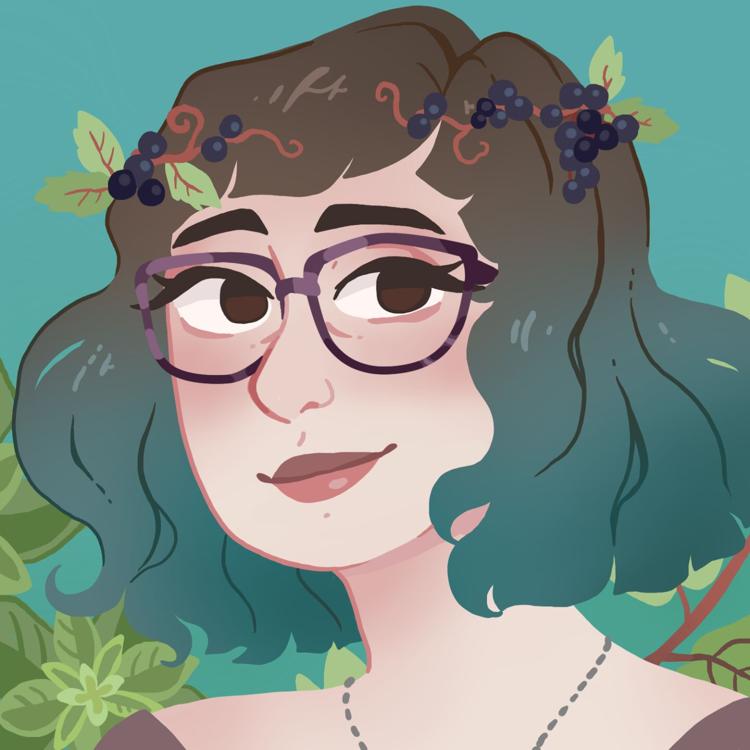 Lineless, dynamic and colorful. That's how St. Louis illustrator, textile artist and metalsmith Chelsea Belcher describes her art. Her work is packed with herbal and floral symbolism, which reflect her own life with chronic illness.
Illustration is the medium she feels most comfortable with, and she can do it when she's at her sickest. When peripheral neuropathy leaves her hands numb, normal sewing needles suddenly become more difficult to handle. When her postural orthostatic tachycardia syndrome flares up, she's too dizzy to hold hammers.
One of Belcher's pieces is Maintenance: Calendula flowers can ease pain. The drawing depicts panels with tools used to manage her illnesses. Panels are wrapped into the leaves and petals of calendula flowers, which Belcher says reduce pain when ground into a paste. She also makes sure to include characters with disabilities in her comics.
Belcher wanted to avoid using her creativity for self-pity, and she found a new purpose in spreading awareness. "I realized that making art about my chronic illness wouldn't be moping about my own problems," Belcher says. "It would be communicating what it's like to have a chronic illness."
Christina "Steenz" Stewart, 30, she/her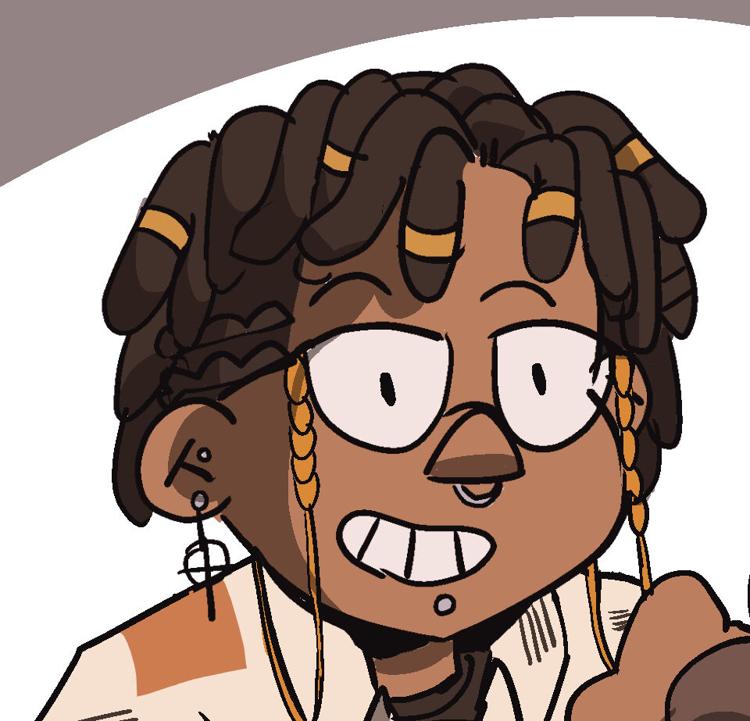 Steenz is one of only three nationally syndicated Black female cartoonists and was awarded the 2019 Dwayne McDuffie Award for diversity in comics for co-creating Archival Quality, a graphic novel. In her work, Steenz emphasizes the need to stay away from telling the same repeated narratives. "I am tired of reading about struggle," Steenz says. "There's a place for it, but there's so much more."
The St. Louis cartoonist and professor draws Heart of the City, a daily comic strip following the middle school adventures of 11-year-old Heart Lamarr. She took over the comic in April 2020 from author and cartoonist Mark Tatulli and has since been expanding on its 23-year history.
Steenz noticed that Tatulli's Black characters weren't three-dimensional. "[They] were not characters, just Black," she says. This realization led her to diversify the comic's cast. She introduced a new character, Charlotte, a Black girl with two moms and a friend of Heart's.
"Heart lives in Philadelphia, and yet she has no Black friends?" Steenz says. "Doubtful."
The kind of storytelling Steenz prefers? Simple scenes of Charlotte yelling at a Street Fighter competition stream while her mom takes care of her natural hair on wash day. These are the normal moments Steenz wants to get across. "It happens naturally," she says.
Michelle Zhuang, 25, they/them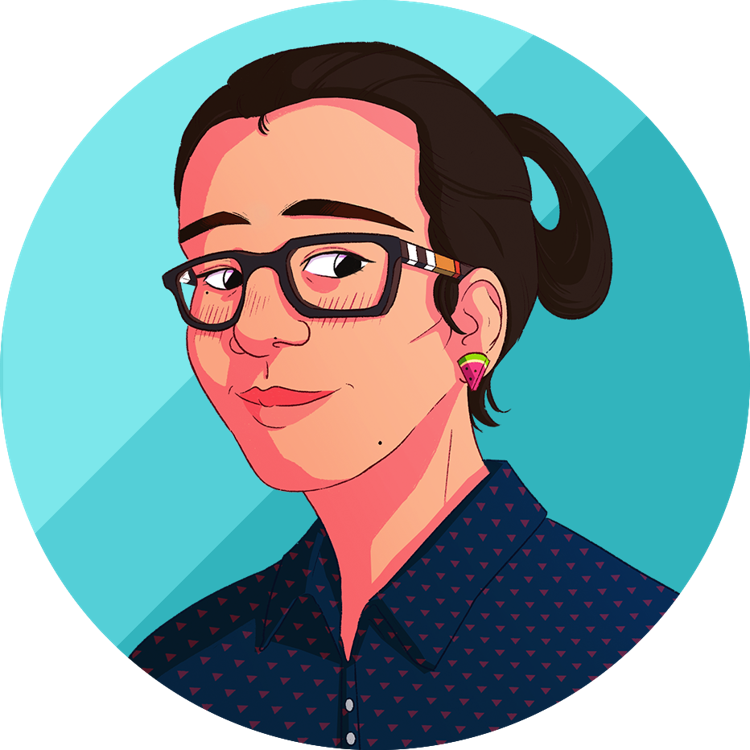 It wasn't easy at first for Michelle Zhuang to create autobiographical comics. Zhuang, a Columbia native, was encouraged by art teachers at Rock Bridge High School.
"I grew up in Columbia, which is predominantly white, and the schools I went to were predominantly white," Zhuang says. "I didn't have as large of a connection with being Chinese American as I think more people have."
Zhuang attended the Rhode Island School of Design, where they met a larger cohort of Chinese American and native Chinese students. Their long talks about Asian American pop culture with classmate Mariel Rodriguez sparked an idea, and the anthology Permanent Alien was born. Permanent Alien featured comics on Asian American experiences, including Zhuang's own life.
Zhuang now lives in Columbia and creates cohesive narratives in their art via introspection. They piece together fragmented memories, and once they notice patterns of behavior, they can turn that into a reflective comic. It doesn't take too much extra effort to make their art resonate.
"When I look at my work, it's hard for me to see queer and trans identity in it because I just am those things," Zhuang says. "So for me inherently, those things are already queer and trans and Asian." 
Related Articles