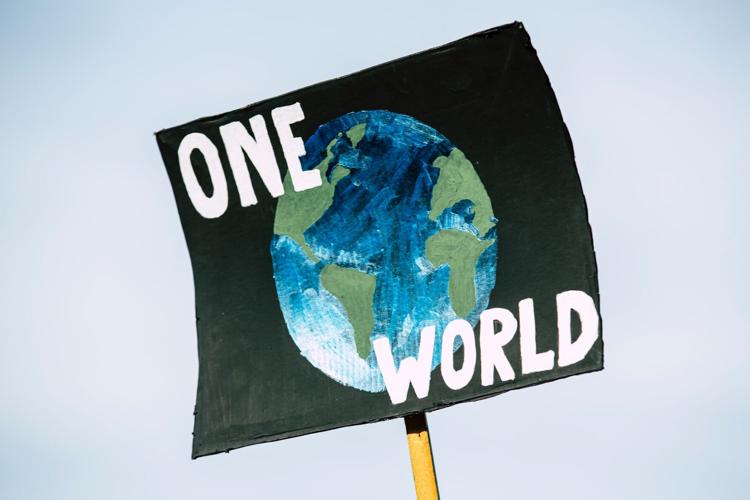 Since the first Earth Day on April 22, 1970, people have gathered every year to celebrate the Earth, call for change and learn more about the planet.
Celebrating Earth Day can take many forms. For some it's attending the Columbia Area Earth Day Festival. For others it could be going to rallies and signing petitions. Still, others find resources to help them learn more about environmental activism.
For Earth Day 2021, Vox gathered recommendations of documentary films that focus on nature and environmental activism. Watching these films is a great way to celebrate Earth Day this week and year round.
'Woodlanders' (2017 to 2020)
This film series depicts the experiences of people worldwide who are deeply connected to forests through their way of life and what they create and produce.
"I prefer to be outdoors in springtime, but on a grey winter day I love to watch these short films to immerse myself in the abundance and beauty of forested landscapes," Hannah Hemmelgarn, outreach and education coordinator for the MU Center for Agroforestry, says in an email. "There's a lot to appreciate about the time-honored practices demonstrated here, from Salish cedar canoe-making, Quinault basketry, and Sami tree bark flours, to European acorn harvests, truffle hunting, and Japanese shinrin-yoku forest therapy."
Woodlanders is available online for public access, and it is crowd-funded through pledges on Patreon.
'Chasing Coral' (2017)
Stacey Woelfel, professor and director of the Jonathan B. Murray Center for Documentary Journalism, describes this film as "a classic environmental doc that looks to stop the killing off of the world's coral."
The film's director, Jeff Orlowski, also directed the 2012 documentary Chasing Ice that looks at how global warming has impacted glaciers. 
Chasing Coral is available to stream on Netflix.
'Kiss the Ground' (2020)
This film focuses on soil and how it holds the power to help humanity fight climate change, ensure food supply and strengthen damaged ecosystems.
"It also provides hope for a climate solution that not only improves the climate but improves the quality of the soil for producing future food," Carolyn Amparan, chair of the Executive Committee of Missouri Sierra Club's Osage Group, says in a message.
Kiss the Ground is available to stream on Netflix or to rent on Vimeo for $1. You can also fill out forms on the film's website to access the free educational version or host screenings. 
'David Attenborough: A Life on Our Planet' (2020)
If you love Planet Earth, The Blue Planet, Frozen Planet and The Trials of Life, then this film is for you. Narrated by David Attenborough, this film provides an overview of Attenborough's work and his thoughts on the future of our planet.
"Many fans of nature films worship David Attenborough," Woelfel says in an email. "This biography explores why we like these films so much."
This film is available to stream on Netflix. You can also read Attenborough's book, A Life on Our Planet: My Witness Statement and a Vision for the Future.
'Right to Harm' (2019)
Right to Harm shows the experiences of five rural communities and the impact that Concentrated Animal Feeding Operations (CAFOs) have had on these communities.
"This film is important to watch as CAFOs are moving into Missouri and we must work together to stop this invasion from harming our air and water," Amparan says in a message. "Also as a community we need to do better for the animals."
Right to Harm is available to rent or buy from Vimeo.
'Blackfish' (2013)
This influential film addresses the negative effects of keeping orcas in captivity and calls attention to how these whales are treated in water parks including SeaWorld. Blackfish focuses specifically on Tilikum, the orca responsible for killing SeaWorld trainer Dawn Brancheau in 2010.
"One of the most impactful films of the last decade; it singlehandedly changed the way SeaWorld does business," Woelfel says in an email.
Blackfish is available to stream on Netflix and Hulu.
Related Articles