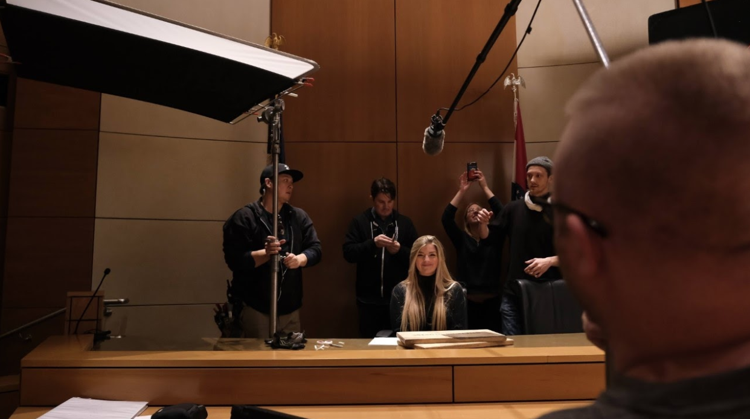 Those working in the local Columbia film industry know how to stretch a film budget and get by with a minimal crew. Working multiple jobs is the norm, so people often wear multiple hats on set to get the job done.
In the world of fiction where characters can pull off the impossible, the coronavirus has become an underlying unknown that heightens the stakes. This means that now, getting the job done might mean wearing a mask or staying socially distanced from other crew members.
All of these reasons are why Brian Maurer, filmmaker and MU IT professor, believes the Columbia film industry won't be hit as hard by the pandemic as larger industries in Los Angeles or Atlanta.
"The work is here, but the paid jobs aren't here," Maurer says. "It's troubling because like, how do you jumpstart an economy of film production here in town when there's no money? It's not that I think that the industry won't come back. It's just we have a different kind of industry here. It's not really an industry. It's just the art world. So it's challenging."
Despite the local film community being more nimble than larger industries, COVID-19 has still made an impact. Maurer says the biggest change will be funding. Many businesses may not be able to pay filmmakers and other individuals in the industry, which was already a problem in the first place.
"Nobody wants to pay writers," Maurer says. "Nobody wants to pay filmmakers. It's just sort of the, 'Hey, why don't you go ahead and do it and get exposure?' The good thing about that is filmmakers in the Midwest are jacks of all trades, and they do it so much cheaper than everybody else."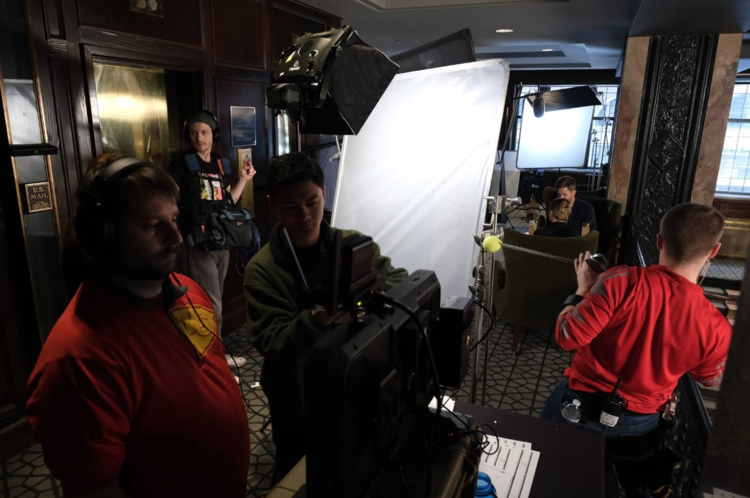 During the summer, Chip Gubera, filmmaker and MU IT professor, would usually be working on a feature film. However this year, he opted to work on projects remotely when the coronavirus hit the state in March. One of the projects includes short videos filmed over Zoom with actors from L.A., which will be released on YouTube.
"The idea there is, number one, [to continue] creating and storytelling," Gubera says. "My plan moving forward is to try and do these weird little experimental films with people I haven't worked with before from a distance using technology that we have."
Others in the industry like Spectrum Studios' owner Randy Sinquefield have also become creative with production methods. Sinquefield was part of the team behind The Untitled Horror Movie, one of the first films shot entirely during quarantine.
"We basically were able to direct actors over a Zoom call and instruct them how to film their own scenes according to the scripts and the director of photography's wishes," Sinquefield says. "So it was a really, really interesting and unique project."
Like most businesses, Spectrum Studios had to halt operations after its clients cancelled their bookings for the year. However, by making a few technical changes, the production house was able to continue broadcasting content like professional chess tournaments.
"We gave our on-camera talent training, so they could operate their own lighting and microphones and their camera position," Sinquefield says. "It may actually permanently affect the way we do things."
As filmmakers and freelancers continue to carve their own paths in the local industry amid coronavirus concerns, Maurer expects existent mental health issues in the field will be exacerbated.
"For a community that has had four months of isolation and economic pressure placed on them…I know people that are not going to get back into it because it was too much to lose it," Maurer says. "You might see that in some of the independent filmmakers because the money isn't there."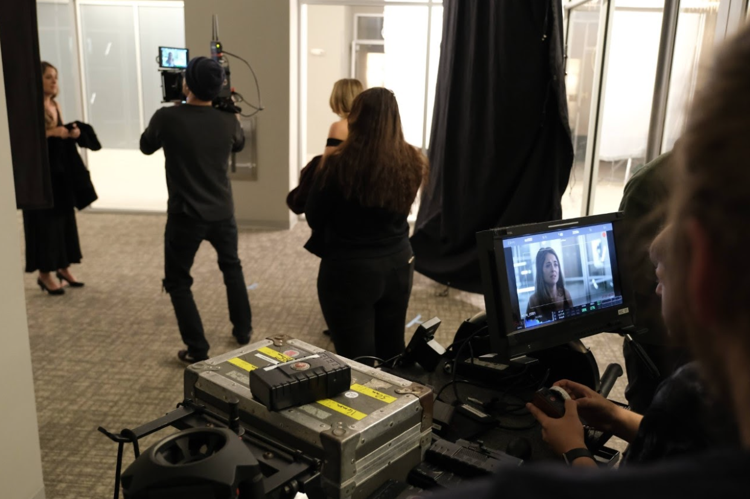 Maurer is among many filmmakers in Columbia who fund their own films and projects — money that he says can "take years to generate." In late 2019, he filmed the pilot of Human Things, his science fiction TV show about a woman who attempts to disrupt technology's integration into everyday life.
After filming in Kansas City, his initial goal was to finish post-production by May, but he has had other priorities since the pandemic started. In May, his family welcomed a newborn into the world.
"My project didn't go into post the way that it should have, and it is not finished yet," Maurer says. "[For] me as a person, not as the director [and] producer who's very eager to get this out there, I need some time to process all of this before I can sit in front of an editing machine for 10 hours a day and pump out a television pilot knowing full well the likelihood that someone is going to throw a million dollars to fund it is really low."
While Maurer considers himself lucky to have a full-time job serving as the IT Program's Director of Undergraduate Studies* in addition to making films, he says many gig workers are struggling. Megan Casady, a freelance photographer and documentarian, says it takes "constant networking" to succeed.
"In my experience, being a woman, you have to fight twice as hard to get gigs, especially if it's with people that you don't normally work with or don't know well enough," Casady says. "I think for us to really stand out in the filmmaking communities that are throughout the U.S., we need more diversity, people of color, women, non-binary. Honestly, just more perspective."
Despite the challenges, filmmakers continue to support one another. This is what makes Gubera optimistic about Columbia's film industry. "I lend out my equipment all the time, and I know who to call when I need equipment," Gubera says. "I don't ever see that going away."
With many Columbia filmmakers and industry workers hit hard by the pandemic, Maurer says the community has had its "identity ripped out" but believes the industry will prevail.
*CORRECTION: Brian Maurer is the IT Program's Director of Undergraduate Studies. An earlier version of this article misstated his job title.
Related Articles