Judas and the Black Messiah marks the first big budget film from director Shaka King, who turns his knack for tension and shock factor into something profound and unforgettable.
The film's initial tone and setting uses visuals directly from the era, displayed within a four-to-three aspect ratio with rounded edges — an imitation of television's long past. News footage of Huey Newton and Bobby Seale is mixed in with shots of the Black Panthers before the camera pans wider, setting the scene in FBI headquarters as J. Edgar Hoover outlines his resolve to bring down the Panthers.
Daniel Kaluuya maintains a compelling, firm performance as Illinois Black Panther Party Chairman Fred Hampton; his patterns of speech and vocal inflections precisely echo the young chairman's ever-poignant rhetoric. However, the film is not a Fred Hampton biopic. It follows the story of William O'Neal, the FBI informant who slipped Fred Hampton barbiturates on the night of his assassination.
LaKeith Stanfield depicts the personal journey of O'Neal, a car thief turned "Judas," whose only hope of freedom is to become a pawn of the U.S. Department of Justice. His character is representative of the notion that all who excel under capitalism forfeit the agency of their actions and surrender their intentions to a grander web of Realpolitik.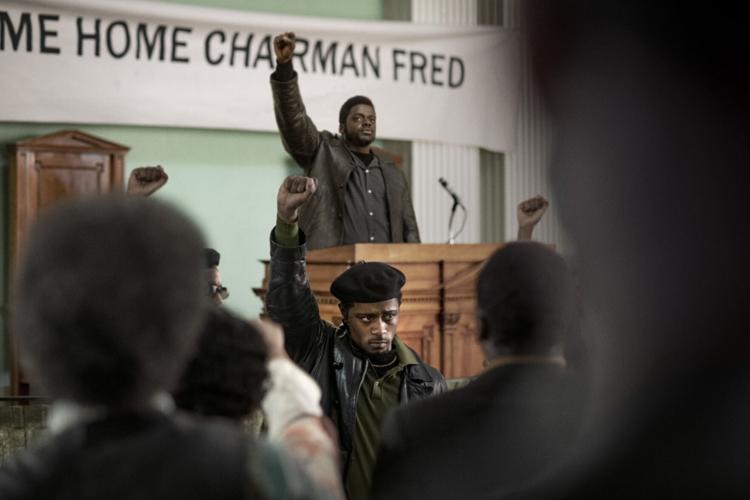 Jesse Plemons portrays Roy Mitchell, the insidious FBI Agent who asks O'Neal, "Were you upset when Dr. King was murdered?" Mitchell brings O'Neal into his home for scotch and cigars and gives him a rehearsed monologue about how he's "all for civil rights," while likening the Black Panthers to the KKK.
Martin Sheen embodies a horrific and startlingly accurate J. Edgar Hoover, explicit racism and all, whose tyrannical politics trickle into each of his scenes. The film makes clear the Panthers' anticapitalist, anti-war stances and sentiments toward gender equality; their politics are not watered down by the script, as often occurs with period dramas.
The film is not a romance, but it doesn't try to be. The portrayal of the romance between Hampton and his fiancé, Deborah Johnson (also known as Akua Njeri), is brief yet well done. Dominique Fishback portrays Johnson, an activist who confronts the danger that her and Hampton's circumstances have caused for their unborn child. The film isn't starved for dialogue, but it leaves the viewer wanting more in order to meet its two-hour and six-minute runtime.
The film's deep Kodachrome-esque coloring accentuates the aesthetics of the era along with the overall design. Neon lighting glows warmly around O'Neal's dimly lit blue Buick LeSabre. Figures saunter into frames panning across red Pontiac GTO convertibles and pale Volkswagen buses. Double-breasted corduroy jackets and suede-trimmed cardigans conceal the blue stainless steel of .38-caliber Specials and Colt .45-calibers.
While it's not an action film, there are several very well-directed action sequences throughout. There are shots from the floorboard of a car as it's being stolen, its convertible top sliced through and peeled back in an attempt to thwart the would-be thief. Figures swarm the car as the theft progresses, which coincides with an accurate portrayal of the jerky, hectic clutch usage and gear-shifting of a standard transmission in a sloppy carjacking.
Overall, the film's production shows an unbroken, keen attention to detail.
The music is haunting. A chorus of train-like woodwinds and low brass roars with pulsing suspense in a repeated theme, titled "The Inflated Tear," throughout the scenes of O'Neal's moral descent.
"Hopefully, it will leave people asking questions and thinking about what they've seen, as opposed to just walking away and being indifferent to the story," says Sean Bobbit, the cinematographer for the film. 
Judas and the Black Messiah doesn't shy away from the stark divides in public concerns between Black and white Americans during the period. 
The year 1969 was marked by the Vietnam War's escalating failure, among other issues. The war's death toll and ongoing failure "colored everything that was happening," in the eyes of white America, says Walter Bargen, Missouri poet laureate in 2008 through 2009.
But the closest battle for Black Americans did not lie in Vietnam.
"My memory is that the Vietnam war protests were more white than Black," says Reverend Clyde Ruffin. "We were more focused on strengthening power within the community, building our own institutions, creating our own wealth, redefining systems from standards of beauty to family structure to education and health."
Ruffin, a former Columbia City councilman and retired MU Theater professor, was a high schooler at the time, but he was not aware of the significance of that historical moment until later, he says.
With brutal realism that no audience member could forget, Judas and the Black Messiah chronicles the government's actions to suppress that transition and the history of Fred Hampton's death and legacy.
Related Stories