Valentine's Day is a day all about love and romance, and what's more romantic than a classic slasher film? Valentine's Day-themed and love-centric horror films have been popular for decades now, there's something special about watching lovers in peril on the most romantic day of the year. 
There are many reasons these kinds of movies are popular, one of which is that we feel as though we can relate to some of it, according to MU professor and film director Chip Gubera. "We can all relate to it in some way; these just happen to be the extreme of a bad relationship," he says. In essence: nothing is scarier than love.
With over 20 years of experience in the film industry, Gubera knows his way around a horror/romance. He's directed and/or produced more than 40 short films and seven feature films; many of which have been accepted at film festivals globally. His most recent film Slasher.com is its own gory love story. Like many romantic movie, the main characters Jack and Christy go on a weekend trip in the woods. However, this forest is not so peaceful and terror ensues.   
Love stories were intertwined with horror more and more as directors and producers started realizing audiences weren't satisfied with innocent, pure people being killed off. They needed to be marked with some sort of sin, and nothing was more taboo and sold better than sex. "There's a mark; there's a reason for it," Gubera says. "They're not the best people in the world so that becomes more palatable to watch."
Whether you're looking to watch something scary with your Valentine, or with a bottle of wine and sweatpants, Vox has the must-sees of all things terrifying and romantic.
My Bloody Valentine (1981)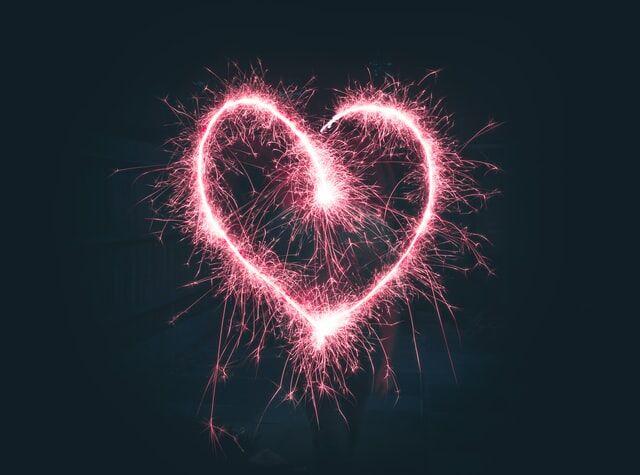 Directed by George Mihalka, My Bloody Valentine is about a miner who was trapped in a mine after an explosion on Valentine's Day due to neglectful supervisors. Exactly one year later, the killer seeks his revenge and vows to return to his mayhem if the town ever celebrated Valentine's Day again. Naturally, the townspeople decide to celebrate Valentine's Day again years later and chaos ensues.
This film has every trope you could ever want: a love triangle, a kitschy song about the killer and an absurdly large blade. There are a few jump scares, but it's just campy enough to be more mild. This is the perfect film to watch when you don't want to have to pay close attention. 
Valentine (2001)
This film, directed by Jamie Blanks, follows a group of friends who want to be swept up in the flowers, chocolates and love that come with Valentine's Day. Instead, they're stalked relentlessly by a killer in a cupid mask. Valentine is an extreme example of why you should be nice to everyone.
It has a great cast, including Katherine Heigl, Denise Richards, Jessica Capshaw, Marley Shelton and David Boreanaz. Although the ending is a bit predictable, the twists and turns throughout are still interesting and keep the story moving. This movie is fun because there really is no certain good or bad side. Yes, the killer is certainly worse, but the main characters are not the poster children for kindness.
My Boyfriend's Back (1993)
Directed by Bob Balaban, this movie is about a young guy, Johnny Dingle, who creates a fake robbery to try and impress his crush, Missy McCloud, but ends up getting killed. He rises from the grave and continues pursuing Missy. While their relationship is complicated, with the whole having-to-eat-human-flesh-to-stop-himself-from-decaying thing, they manage to make it work.
For something in the genre of horror, it's a surprisingly wholesome story. It's definitely not a cinematic masterpiece, but it's oddly touching. If you like your horror films to be not-so-scary, this could be the movie for you.
Jennifer's Body (2009)
This film, directed by Karyn Kusama, merges comedy, horror and love beautifully. When popular cheerleader Jennifer Check is sacrificed by a band for fame, she becomes possessed by a succubus. Jennifer must feed on the flesh of men to live and her best friend, Needy, has to figure out how to stop it.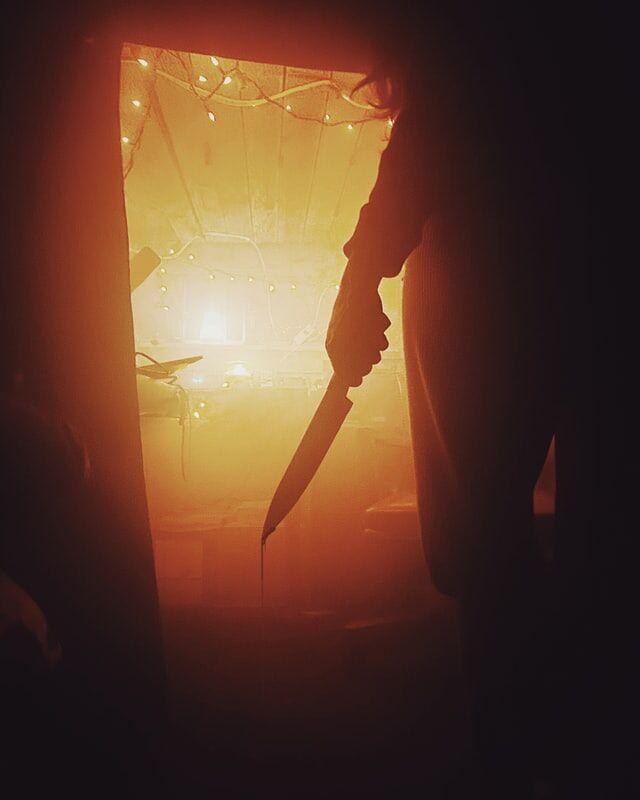 Although Jennifer's Body was criticized heavily when it first came out, in recent years it's been receiving the credit it deserves as a feminist classic. The film explores love both romantically and platonically, as well as ideals of virginity and sexuality. This is the perfect movie to watch with friends and get wine drunk on the big day.
The Swedish film, directed by Tomas Alfredson, follows the story of 12-year-olds Oskar and Eli, who happens to be a vampire. The two end up becoming friends and liking each other, but Oskar doesn't know that Eli's a vampire. When Oskar finds out, he's upset that Eli has to kill people to live. However, Eli assures him that they're still similar.
Although it's a dark film, it's, again, oddly touching. It reveals itself slowly while not being sluggish in tempo. It takes the classic vampire character and makes it feel more original through its portrayals of love and friendship. 
Honeymoon (2014)
Directed by Leigh Janiak, this movie is the ultimate honeymoon gone wrong. Newlyweds Paul and Bea go to a cabin in Canada, and through a series of unfortunate events, Bea becomes impregnated by silhouetted figures. 
This movie is actually so scary. It builds steadily and creates this tension, and then everything starts to happen at once and it's horrifying. This is one of those films that stays with you, so maybe plan on watching something light and funny afterwards. 
Dracula
There's no Dracula quite like Bram Stoker's Dracula. This film is a wild trip that centers on the titular vampire who's trying to find the love of his life Elisabetta whom he was separated from hundreds of years prior. He finds her in a young woman named Mina and pursues her despite her having a fiancé. 
It's the love triangle of the century and explores ideals of sexual desire — something that was extremely taboo in 1897. With many twists and turns, it's a movie you have to pay attention to.
Bride of Chucky (1998)
Directed by Ronny You, Bride of Chucky is the fourth installment in the Child's Play franchise about murderous, possessed doll Chucky. In this movie, Chucky kills his old girlfriend and puts her soul in a bride doll through incantation. The couple decides to take over the bodies of their neighbors and go on a killing spree in the process.
It's a classic slasher film that anyone can get behind. It's gory, funny and somewhat campy. On top of all that, it's a spectacle. Few things are more outlandish than possessed, ravenous dolls. This movie is great for the horror fanatic who's not afraid of a little blood. 
A Girl Walks Home Alone at Night (2014)
This film, directed by Ana Lily Amirpour, is another fantastic take on a vampire story. Regarded as the first Iranian vampire Western, this movie is about a young woman vampire that feeds on dangerous and violent men. All the while, a young man, Arash, falls in love with the vampire and wants to run away with her. 
It's shot entirely in black and white and there's little dialogue which incubates the tension. It serves as feminist commentary in many ways, including how the unnamed vampire uses her sexuality to lure men to their deaths. It's great for those who are looking for more of an arthouse type of horror.
The Fly (1986)
This psychological, sci-fi horror film was directed by David Cronenberg and features Jeff Goldblum as the eccentric scientist, Seth Brundle. While trying to teleport, Brundle unknowingly becomes fused with a fly after it lands in the teleportation pod. Brundle's experiment goes horribly wrong and his girlfriend, played by Geena Davis, has to watch it all unfold. Slowly, Brundle turns into a disgusting, fly-humanoid creature.
While it's admittedly gross and gruesome, this movie is an absolute classic. Goldblum embodies the perfect mad scientist, and it's fascinating to watch as this smart, attractive man turns into a monstrosity. The Fly is far from an aphrodisiac, but you and your partner will want to hold each other a little tighter throughout the entire film. 
Related Stories