It's finally the holiday season. After an exceptionally difficult year, a little seasonal cheer and comfort is needed more than ever. Now is the perfect time to cozy inside with a lighthearted Christmas movie. This year a variety of streaming services have gained first access to many new releases, which is a bonus around the holidays. Here is a guide to the new seasonal obsessions.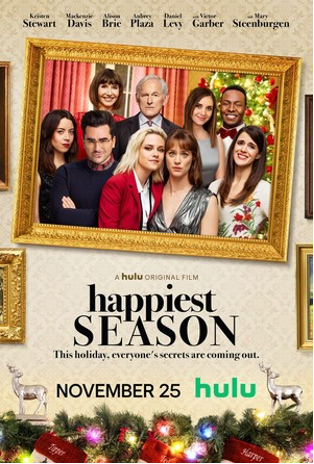 Happiest Season
Available on Hulu
From director and co-writer Clea Devall comes an old-fashioned Christmas romantic comedy with a modern twist. Happiest Season strives to rewrite the traditional Christmas movie by focusing on a lesbian couple that goes home for the holiday. This plot follows the love story of Abby (Kristen Stewart) and Harper (Mackenzie Davis). Abby learns at the last minute that Harper is not out to her family, whom they are visiting for Christmas. Her plans to propose to Harper at the family Christmas party suddenly become more difficult than expected.
The Christmas Chronicles 2
Available on Netflix
Santa and Mrs. Claus are back for round two. The Christmas Chronicles premiered two years ago and introduced a new generation to the iconic pairing of Kurt Russel and Goldie Hawn. Although it was only a brief introduction, the two are once again saving Christmas and spreading holiday cheer. The sequel follows a cynical teenager that unexpectedly reunites with Santa Claus (Kurt Russel) after a mysterious troublemaker threatens to cancel Christmas forever. It is a perfect holiday blend of action, adventure, comedy and drama.
Operation Christmas Drop
Available on Netflix
Operation Christmas Drop is a real procedure performed by the U.S. Air Force in islands across Micronesia. The American military drops supplies and toys, bringing Christmas cheer to tens of thousands of people each year. This real-life event serves as the setting of a lighthearted Christmas comedy. The movie follows Erica (Kat Graham), a Congressional aide that lacks Christmas spirit, sent to the islands to determine if Operation Christmas Drop is worth the money. With the help of an Air Force captain (Alexander Ludwig) and a festive adventure, she discovers Christmas miracles do exist.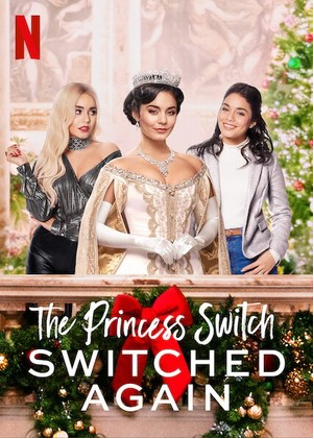 The Princess Switch: Switched Again
Available on Netflix
The first installment of The Princess Switch premiered two years ago, set one week before Christmas in the fictional European country of Belgravia. Duchess Margaret (Vanessa Hudgens) switches lives with Stacy (Vanessa Hudgens), a baker from Chicago. The two find love and live happily ever after. In the sequel, The Princess Switch: Switched Again, the two switch again during the holiday season. This time villainous Fiona (Vanessa Hudgens), cousin to Duchess Margaret, causes trouble for the two, making it harder to manage the chaos and confusion.
Holidate
Available on Netflix
Following traditional romantic comedy fashion, this movie incorporates ugly Christmas sweaters with a happily ever after. Holidate follows two strangers, Sloane (Emma Roberts) and Jackson (Luke Bracey), who are tired of facing the criticism and chaos of being single over the holidays. The two agree to be dates for all holiday celebrations — no romance, just fun. As they bond over their mutual distaste for the cheesiness that accompanies the holiday season, they graduate from "holidates" to couple status.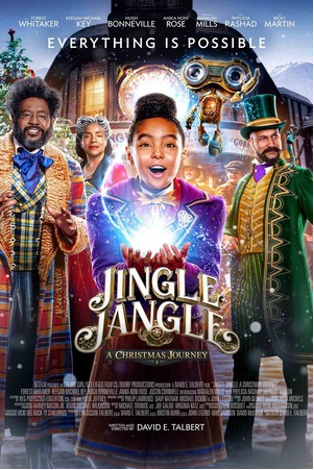 Jingle Jangle: A Christmas Journey
Available on Netflix
John Legend and Philip Lawrence, both Grammy-winning songwriters, wrote the musical masterpieces in this magical tale. That should be enough to convince anyone to watch this movie, but there is more. Jingle Jangle: A Christmas Journey follows Jeronicus Jangle (Forest Whitaker) a toymaker that has finished a masterpiece that could change Christmas forever. However, there is a rival toymaker (Keegan-Michael Keys) who wishes to steal the toy.
Dolly Parton's Christmas on the Square
Available on Netflix
Nobody pulls off Christmas like Dolly Parton! Everything she touches turns to gold and this movie is no different. This is a peppy holiday musical, starring Dolly herself, sharing lessons similar to the classic Christmas Carol. Dolly Parton's Christmas on the Square follows Regina (Christine Baranski), a Scrooge parallel, as she plans to sell a small town without regard for the community. She receives a visit from an angel (Dolly Parton) that convinces her to change her mind.
Related Stories