Upon its release last year, Kimi No Na Wa, alias Your Name, quickly became the second-highest grossing film in Japan of all time, and last week American viewers got a chance to see the gorgeous anime in theaters throughout the country.
The story contrasts the life of a girl living in a Japanese rural town stuck in the past with that of a boy in Tokyo trying to graduate from high school. Through a twist of fate, they begin switching bodies every few days. And thus they must figure out how to navigate each other's lives — soon with life and death stakes, all while trying desperately to remember each other's names.
It's a great story with satisfying plot development, but it doesn't hold the same place in my heart as its anime predecessors.
Makoto Shinkai, a rising industry star, directed the film, and many critics are comparing it to Hayao Miyazaki's masterpieces. You've probably heard of Miyazaki's Studio Ghibli films — among the most popular in the U.S. are Castle in the Sky, Spirited Away, Princess Mononoke and Howl's Moving Castle. Eight Studio Ghibli movies rank among the 15 highest-grossing anime films in Japan, and five of Ghibli's films have received Academy Award nominations in the U.S. Spirited Away even won an Oscar for Best Animated Feature in 2003. Without Miyazaki's trailblazing, Your Name and similar films of the 21st century might not have embraced the complexities of youth quite so thoughtfully. Even now, many haven't quite met the standard Miyazaki set.
"In the Japanese animation industry there's a big ideal, and that's Hayao Miyazaki," Shinkai said in an interview with magazine Little White Lies. "He's someone you look up to and are influenced by. He's got his own, totally original style. He's a genius. But… you can't be Miyazaki, you can only be the second Miyazaki, and that isn't something to aim for."
Miyazaki's animated films, which have been around since the 1980s, have gained popularity through sophisticated execution of what is usually a cute yet simple premise. The movies' themes often revolve around the different trials of growing up, which make them especially appealing and meaningful to young adults. Take Spirited Away, the highest-grossing Japanese film of all time. A sullen young girl moving to a new neighborhood is suddenly transported into the spirit world, and must swallow her pride and anxiety to try and save her parents. The film shares themes with Kiki's Delivery Service, in which a well-meaning and adorable teenage witch feels like an outcast in her town, despite contributing to a successful business (and saving people with her broomstick). And we can't forget My Neighbor Totoro, in which a spirit that looks like a giant fluffy rabbit helps two sisters deal with the challenges of their mother's illness.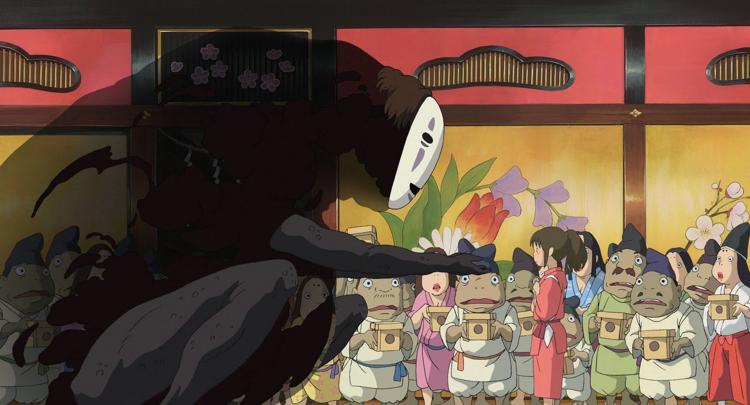 Miyazaki also has a signature way of featuring a strong, young female protagonist who must face trials of growth rather than an outright, explicit villain. He's fought for feminism in a different way than many directors from the West — by showing the subtleties of how young women must deal with life, without extensive fixation on the patriarchy. With stirring music and attention to detail in his landscapes, Miyazaki has inspired many filmmakers with his mixing of fantasy and real, hard life.
Your Name features a female character caught between preserving the traditions of her ancient mountain town and dreaming of moving to the big city. But it doesn't have an emotional center the way Miyazaki's films do. The conflict in the film doesn't transcend its story — you cheer for the protagonists, but the ending feels like a closed loop, and the magic solution for the movie's central problem is never fully explained.
At the end of the day, Your Name is gaining a lot of traction internationally, and rightfully so. But — maybe it's the romance aspect, maybe it's the trials of trying to depict modern-day Japan — it just doesn't quite do the job of keeping the story simple yet heartwarming.
Vox Rating: VVVV