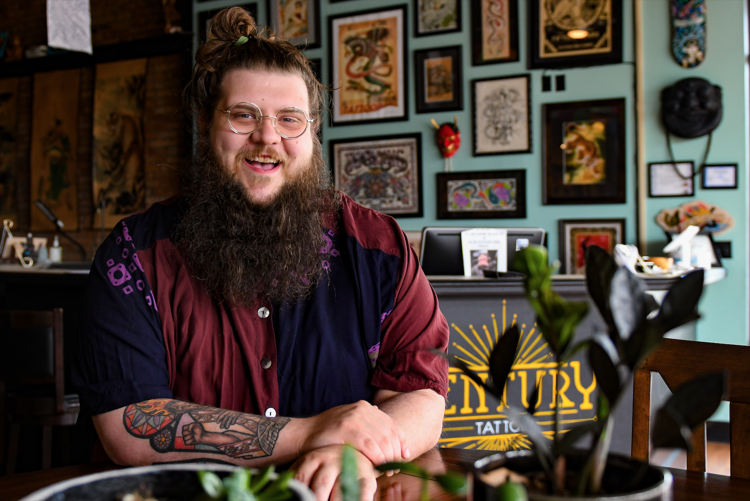 Jesse Slades' dreams are coming true in 200 square feet of space.
Earlier this year, Slade was working in Jefferson City but was ready for a change of pace. He reached out to his friend, Lars Van Zandt, who co-owns Century Tattoo with Cody Finley in Ashland. The next day, Van Zandt and Finley invited Slade to the store.
"I ran up there, and I thought they were gonna offer me a front desk job or something," Slade says.
Instead, the tattoo artists offered Slade a side room in their storefront — 200 square feet to be exact — to sell records, play some music and bring his dream to life.
Since February, Slade has been piecing his storefront together. He and his parents, Nella and Phil Slade, have traveled across Missouri to buy records wholesale, and his cousin, Carl Harig, built stacks and shelving for vinyl.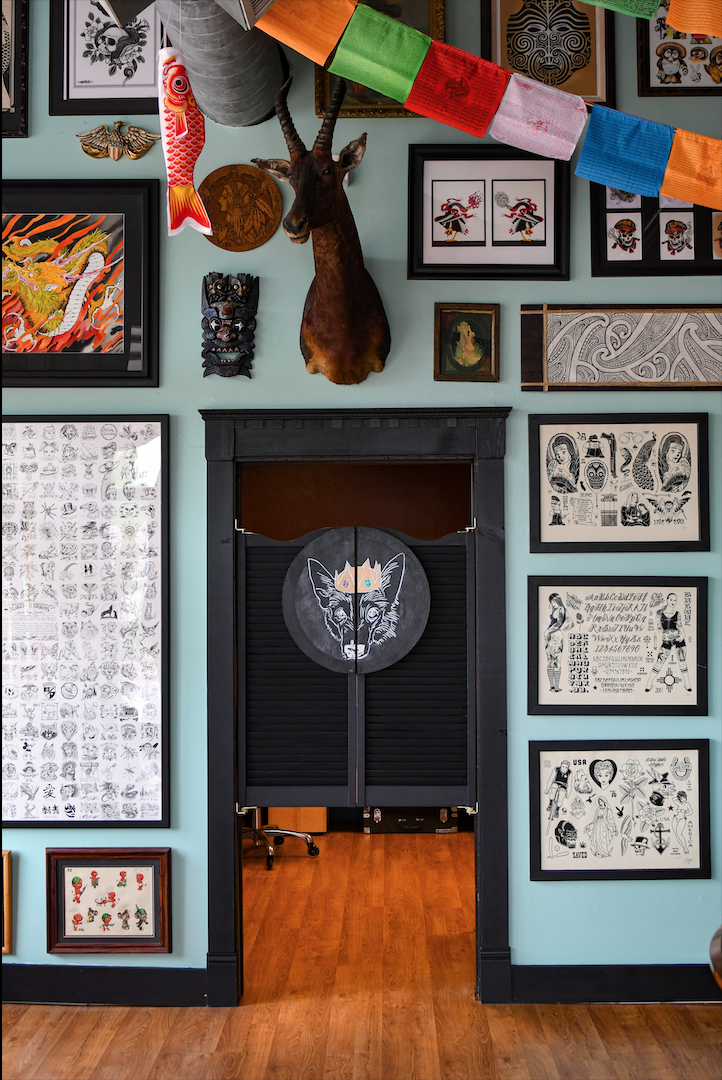 King Theodore Records is set to open July 17. The shop, named for Slade's Pembroke Welsh corgi, will sell new and used items in store and online. There will be buy-and-sell services for new and used records and stereo equipment, plus CDs and cassette tapes. Music will pump through the store and Century Tattoo.
His spin on a record store
Slade grew up in Lake of the Ozarks in a household with dynamic music tastes. His father listened to country as a child but became an avid fan of Pink Floyd and Black Sabbath. His mother is big on rock and folk, in particular Joan Baez and Bob Dylan. When Jesse was a baby, Nella Slade rocked him to sleep with Dylan playing in the background. His first concert was even Dylan — in utero at 7 months. "He definitely heard the music," she says.
Slade started collecting vinyl at age 13, when he bought his first record, Mi- chael Jackson's Thriller, at a garage sale. His mother still remembers when they got him his first turntable at 17. "Ever since then, the boy just went crazy on buying albums," Nella Slade says.
Everywhere Slade went, his stereo and vinyl collection went with him. They moved with him to attend school at St. Charles Community College, and they moved again when he transferred to Central Christian College of the Bible in Moberly.
In March 2014, Slade began working at In The Groove. He estimates his collection totaled about 500 albums when he started at the record store, but by the time he left in February, it had increased to about 4,000 records. Much of Slade's collection is becoming part of his new store's inventory — about 2,000 total, accounting for a fifth of the store's vinyl stock.
A self-described "curated hoarder" from shopping garage sales Saturday mornings with his family, Slade now has scattered music and pop culture artifacts throughout the store. "I feel like I have a fairly well-curated eye," Slade says.
Most of that eye translated to a collection showcased in a bedroom-turned-den space at Slade's home in Columbia. The space includes a desk setup, a projector and, of course, a record player. But most notably, the walls are covered with ends and oddities from music, movies and TV. A good majority of the decor is making the move to Ashland.
Coming full circle
Matt Ballou, the artist who created the King Theodore logo (a corgi with a crown, of course), is a friend of Slade's and teaches at MU's School of Visual Studies. He says he sees the storefront as an extension of Slade's den, where he and Slade often hang out, either listening to albums or watching documentaries.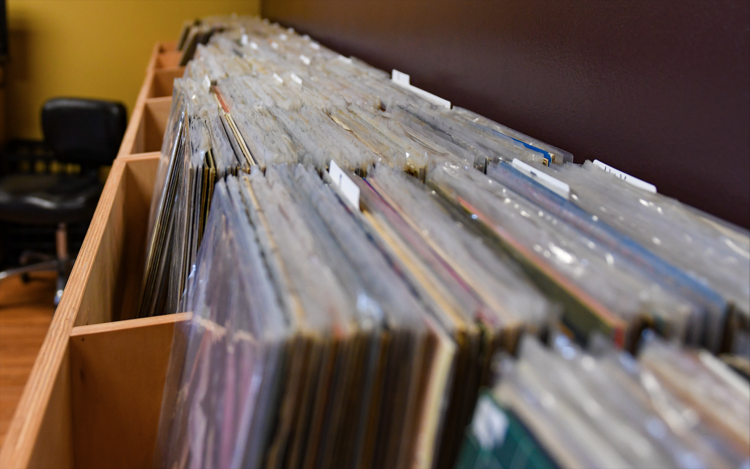 "The thing that I have always been really struck by is how passionate Slade is about the art that he likes," Ballou says. "The music, the musicians, the aesthetic and the mood of those things. And I've always loved talking to him about it. We'll sit there and we'll listen to Frank Ocean, and we'll talk for an hour or two about one song."
Over the past five years, Ballou says Slade's work in a record store and starting his own venture provided focus. "I think he feels like he's steering the ship in a way," Ballou says.
"A lot of times, life can feel like it's sort of happening to you as opposed to you directing it," he says. "And what I love about it, from a friendship perspective, is just seeing a guy really feel like he's gaining some traction."
Related stories