Calling all concertgoers! With the easing of pandemic restrictions, live music is steadily returning as artists and venues are scheduling tours around the globe.
Vox writer Marisa Whitaker has made a list of upcoming concerts to see this spring in or around Columbia, including shows in Kansas City and St. Louis. From Glass Animals to Leon Bridges to Snail Mail, numerous hit performers are touching down in the Show-Me State to provide their raw artistry and sound that we've missed oh-so dearly (during all those late nights in the middle of June).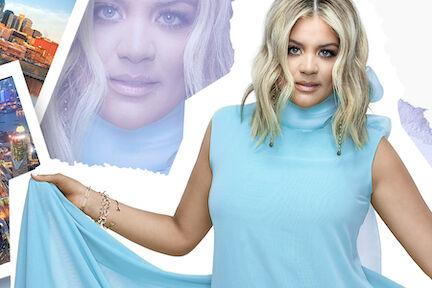 Even though COVID-19 restrictions have lessened overall, most (if not all) venues still have COVID requirements for attendees. If you have or want tickets to a show, make sure to check the venue's website for its COVID guidelines so that you, other fans and the artists can have a safe yet rockin' concert experience. "We're working harder than ever before to bring the very best bands to Columbia that we can," Blue Note concert booker Pat Kay says.
Whether you prefer the intensity of Tool, Olivia Rodrigo's all-too-relatable teen-heartbreak ballads, Yola's striking country soul or the revamped classic rock of Spoon, our list spans genres and generations so that everyone can find a show best suited for their live music desires.
Concerts in or around Columbia
K.Flay, March 1 at The Truman in Kansas City
Ty Segall, March 6 at Off Broadway in St. Louis
Parquet Courts, March 7 at Liberty Hall in Lawrence, KS
Lauren Alaina, March 11 at The Blue Note in Columbia
Radkey, March 12 at Rose Music Hall in Columbia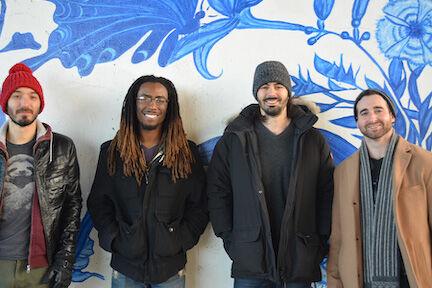 Colbie Caillat, March 14 at The Pageant in St. Louis
alt-J and Portugal. The Man, March 15 at Chaifetz Arena in St. Louis
Bobby Weir and Wolf Bros featuring the Wolfpack, March 15 at Arvest Bank Theatre at the Midland in Kansas City
Journey with Toto, March 16 at T-Mobile Center in Kansas City
Darius Rucker, March 17 at Fabulous Fox Theatre in St. Louis
Tool, March 18 at Enterprise Center in St. Louis
Glass Animals, March 23 at The Factory in Chesterfield
girl in red, March 29 at The Truman in Kansas City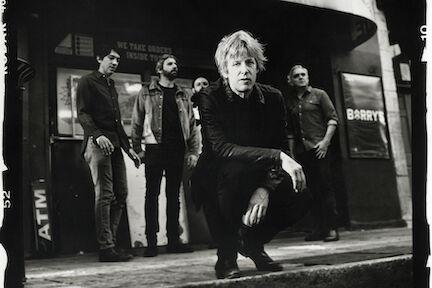 Yola, March 29 at Uptown Theater in Kansas City
Elton John, March 30 at Enterprise Center in St. Louis
Marbin, April 3 at Rose Music Hall in Columbia
Snail Mail, April 16 at Liberty Hall in Lawrence, Kansas
Olivia Rodrigo, April 20 at The Factory in Chesterfield
Spoon, April 25 at The Blue Note in Columbia
Jimmie Allen, April 29 at The Blue Note in Columbia
Leon Bridges, April 30 at Uptown Theatre in Kansas City
What venues have to say about the upcoming concerts
Nowadays, even though more shows are being booked, Kay says he feels "no more comfortable" today than he did around this time two years ago. "A decision you make today, (and) the factors that guide that decision making may be wildly different next week," Kay says about booking decisions at Rose Music Hall. "On the plus side, we are open. We are putting on concerts, and that's what we're here to do. And it feels good to be doing that again."
Prior to the pandemic, if a show was canceled or postponed at the The Blue Note or Rose Music Hall, all hell would break loose at the venue. The fans, venue and artist(s) would miss an incredible experience. The Blue Note director Mike Nolan says those feelings have shifted completely.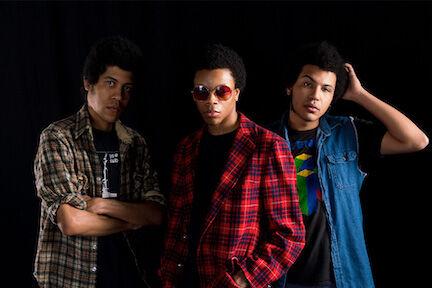 "Basically a few years ago, if a show would get canceled or postponed, it would have been a pretty big deal," Nolan says. "Now, if that happens, we're like, 'We all know the drill here; kick this one into the fall or whatever.'"
The Factory is a venue in Chesterfield that opened its doors last July. Talent buyer Dan Merker is most looking forward to seeing Olivia Rodrigo (whose concert sold out in minutes), pop-rock band Wallows and electro-indie kings Glass Animals at The Factory this spring. Even though Merker says the staff is feeling more optimistic about hosting shows this year, he wonders when a kind of normalcy will return with attending concerts.
"I always wonder, are people buying a ticket because they feel safer going into a show with the vax mandate or proof of a negative test?" Merker says. "Or do ticket buyers view it as an inconvenience?"
Kay, Nolan and Merker alike continue to be excited in their roles and look forward to hosting shows for music fans, artists and the great state of Missouri.
"Most people are just happy to have a job in this business right now after what we all went through," Merker says. "There's definitely a sense that there's light at the end of the tunnel — that we at least hope we're working toward normal times."
Not sure who to see? With so many incredible shows, we made the decision-making a bit easier for you. Take the quiz below to find out which concert Vox thinks you should snag a ticket to based on your personality and musical likes.
Related Stories