Simon Rose's posters say a lot about him: The Clash, Motörhead and Keep Calm and Carry On, to name a few, and other souvenirs from shows decorate his office. It's a music cave, kind of like a man cave, he says.
Rose hosts alt-rock station BXR's Afternoons with Simon Rose and co-hosts KFRU's talk radio show The Morning Meeting with Simon & Renee. Originally from Manchester, England, he now calls Columbia home. His music knowledge, local insights and British accent travel local airwaves Monday through Friday. In his nearly 30 years in the business, he's seen radio change quite a bit.
1978: Heard it from a friend
Rose says he was a "spotty, growing-up youth" when his friends introduced him to the first record he ever bought: Electric Light Orchestra's Out of the Blue. "I think that's a way lots of people get into music," he says. "And that's still how it happens for people, isn't it?"
On his desk, in addition to Iron Maiden paraphernalia, British relics, and pictures of his sons, Liam and Connor, is the second album he ever bought, an All Mod Cons cassette by The Jam.
1981: Culture shock
When Rose arrived stateside, Columbia was "way behind musically," he says. In the '80s, according to historian Bob Priddy, Columbia saw (and heard) an FM boom. Rose says Columbia's radio scene was rock-heavy. Think REO Speedwagon, Pat Benatar's Fire and Ice and Foreigner's Urgent.
Rose's brother discovered KCOU, MU's student radio station, which was, for high school Brits with edgier taste, a musical godsend. KCOU played "a lot of new wave stuff that you were not getting on big commercial radio in the U.S. in the early '80s," he says.
1990: Rose's early radio days
Rose got his start in radio as an MU student working at the college station KCOU. In 1990, a part-time gig at KFRU kept him in the U.S for good.
"We had to have a whole team of part-timers who got the graveyard shifts," Rose says. Much of the now-digitized work was done by hand. He had to keep The Associated Press wire from over-printing and plug in patch cords for Cardinals games. It was like a sport. If you messed up, "the phone lines would light up," Rose says.
1993: BXR is born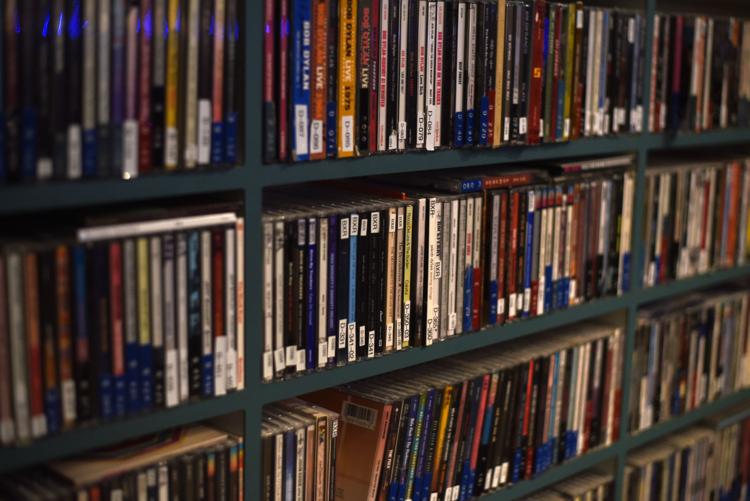 KFRU launched its alternative sister station, BXR, and Rose was asked to host. "When we signed on in '93, one of the big pushes was that there was not enough female-oriented music on the air," he says.
From the start, BXR tried to feature female artists and play lesser-known songs on popular albums. Today, BXR's core artists include U2, Sheryl Crow, the Indigo Girls, Dave Matthews Band and more. Indie, alternative, folk and bluesy rock all find their home at BXR.
1999: Joe Strummer at The Blue Note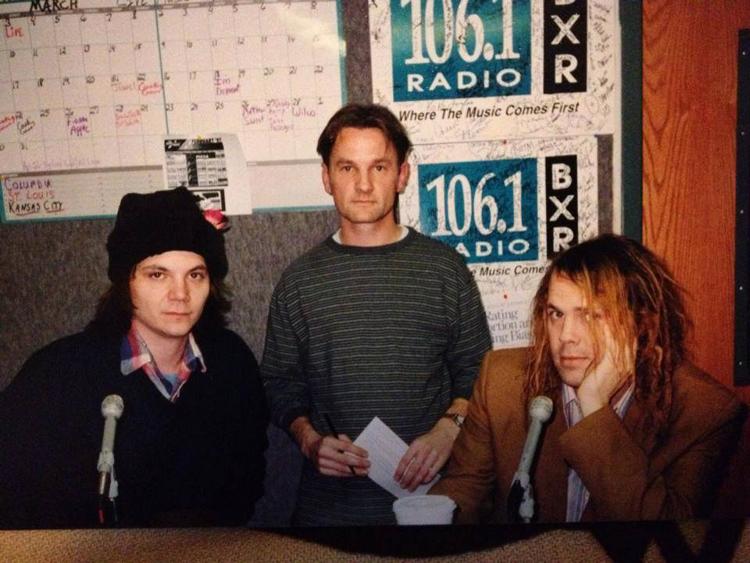 Rose has interviewed many musicians over the years. Richard King, the founder of The Blue Note, says Simon gives a great interview. One of Rose's favorites was with The Clash's Joe Strummer.
One of his other favorite bands is Motörhead, which is a little too metal for BXR. Motörhead played at The Blue Note in 2003, and Rose "was out of his mind," King says. "He's a huge metalhead."
2004: Cumulus buys BXR
The playlist at BXR is determined by a committee including in-house program director Emily Larkin and market managers at Cumulus Media, an Atlanta-based company, which owns 428 radio stations in 87 markets in the U.S. Cumulus bought BXR and KFRU after decades of local ownership.
Despite consolidation, Rose says BXR flies under the radar and still plays niche music.  
2014: BXR heads upstream
Streaming has complicated radio. Listeners hear new music at the same time radio stations do, Larkin says.
BXR adds an average of five to 10 new songs per month, Rose says.
BXR's app allows listeners like Paige Burnham, who discovered the station at MU and now lives in Iowa, to stream from afar.
"Now you can just say, 'Hey Alexa, play 102.3 BXR,'" Rose says. "And bammo! They're on."
Related Articles