Originated in Columbia and taken on the road for a US tour, the popular indie-rock band Post Sex Nachos has decided that it is time for something special. On April 29, Post Sex Nachos will be organizing a new music festival with many other Missouri live acts. Rose Park is where the party begins.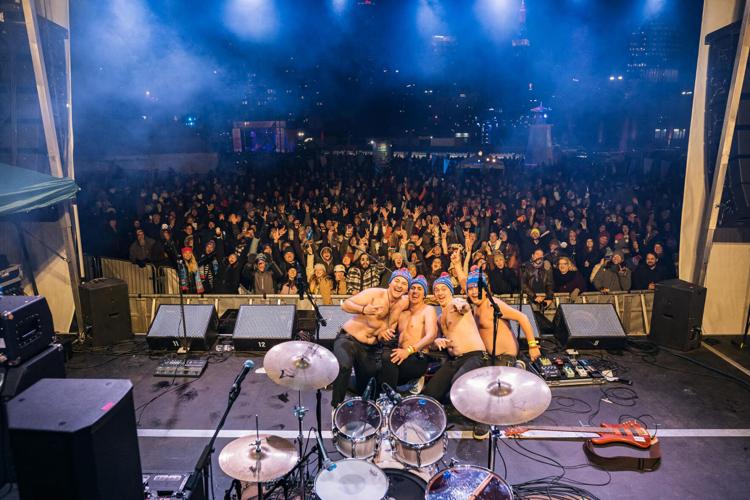 This is not a festival just for Nacho enthusiasts. This is a festival for the local music-lover. The townie who wants to explore the local music scene. And even "Someone looking for something to do," Chase Mueller, the band's bass player, says.
But what makes Nacho Fest different from other music festivals? Three things define the event: the background, the vibes and the impact.
The background
The lineup for Nacho Fest consists of local Missouri bands and artists; Post Sex Nachos assembled this team of musicians like its The Avengers. These acts include Post Sex Nachos itself, Arlie, Eva Beathard, Fox Royale, Little Cowboy, Elephant Foot and The Bowline Brothers Band.
"A lot of these bands and artists that we are bringing on we really just met within the last six months or so," Mueller says. "Fox Royale, who we are really excited to hang out with again, we met them at a festival in Springfield."
Other bands like Little Cowboy and Elephant Foot have been playing with Post Sex Nachos for years. Hunter Pendleton, Post Sex Nachos' drummer, describes Nacho Fest as a "healthy mix" of bands they have played with before, in addition to some new musical talents.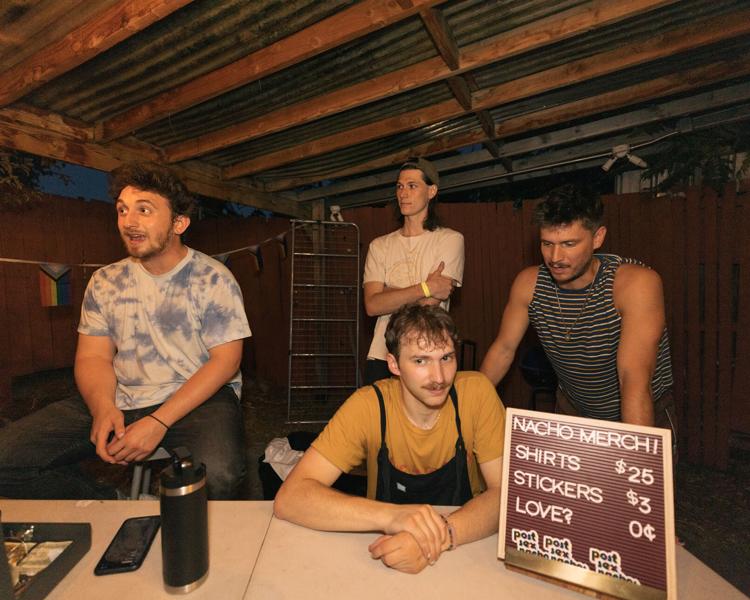 The vibes
Nacho Fest is going to be a party. Not just any kind of party, but a rambunctious homecoming reminiscent of their latest album's sound. Drew Webber, the bassist for Elephant Foot, says Nacho Fest is going to be "no different than a huge rager."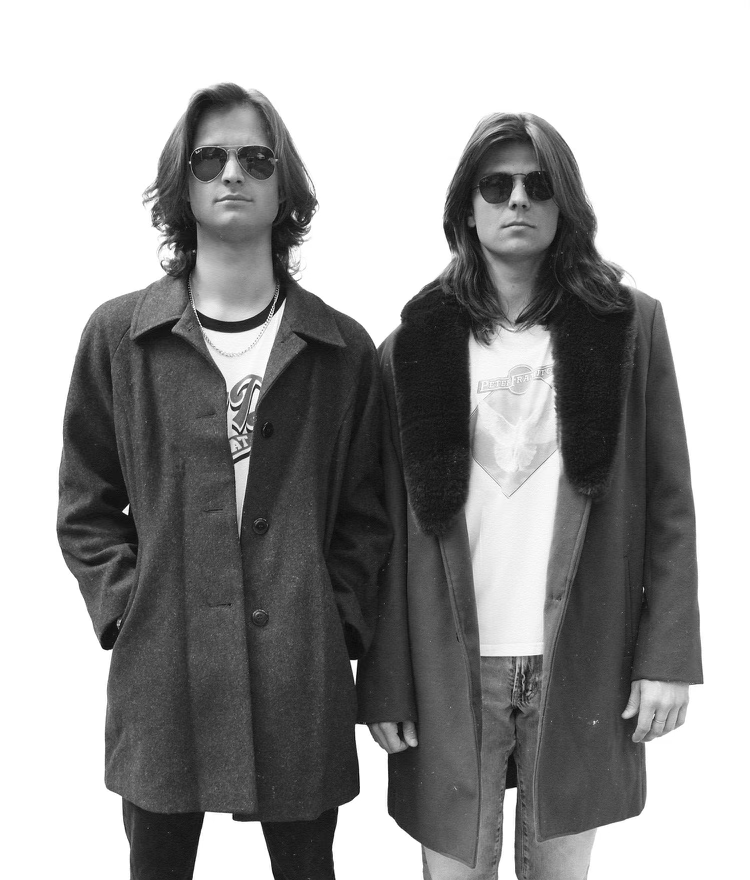 The bands want to establish a camaraderie between the artists and the audience directly, appreciating Columbia — and Missouri's — local music. 
This festival will bring together like-minded music lovers. The Fox Royale band members plan on moshing along with the audience during other sets, all in the name of supporting their friends and fellow artists.
"I think it's going to be a big party for the city of Columbia, hosted by some really rad dudes that love Columbia," Eli Hayward says, a vocalist and guitarist for Elephant Foot. 
Post Sex Nachos even described other activities for the audience to enjoy besides the live music, including a Pepe's taco truck and a pop-up thrift store — with more in the works. 
The impact
Post Sex Nachos says it's a party, but they also want the festival to make a larger statement on the positive power of art and community.
"I feel like this is mostly a celebration of Columbia," Tyler Gerstheimer, a guitarist for Elephant Foot, says. "The Nachos being from Columbia and also, I think, the majority of artists are Missouri artists, which is a really unique opportunity." 
Post Sex Nachos act as a point of connection for other Missouri artists and bands like them. "If guys like us can do this in Columbia, we encourage everyone that wants to make music and wants to play shows to go out and do that," Mitch Rodden, Post Sex Nachos' guitarist, says.
Nacho Fest is not just another Spotify Today's Top Hits music lineup. Post Sex Nachos hopes people will see this festival as creative inspiration and as a way to celebrate Columbia as a hub for great local music.