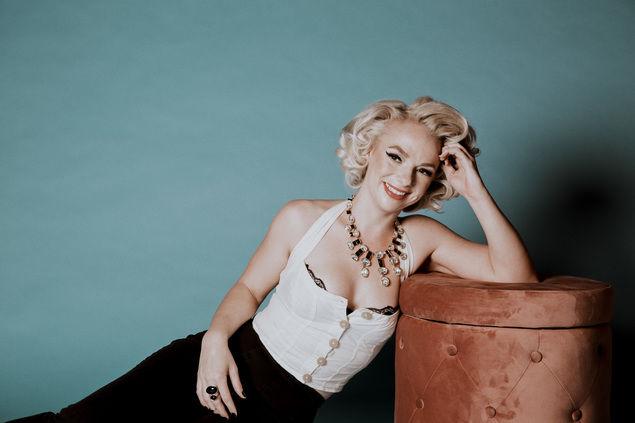 Blues singer-songwriter and guitarist Samantha Fish performs over 200 shows each year. The Kansas City native tours across the U.S. and internationally, and she's no stranger to Columbia.
She has played at Roots N Blues twice and headlined at The Blue Note and Rose Music Hall. On Dec. 29, she'll stop at The Blue Note to play songs from her sixth studio album, Kill or Be Kind, released Sept. 20. We caught up with the 30-year-old artist to ask her how she navigates life on the road.
Hitting the road
In 2010, Fish was invited to tour around the U.S. and abroad with Dani Wilde and Cassie Taylor, who made up the blues-rock group Girls with Guitars.
"To be honest, I was really nervous about it," Fish says. "I didn't want to do it. I didn't like the name. I didn't want to be exploited for my gender. It just sounded silly to me." Fish says she was scared of getting ripped off or mislabeled as a young woman in the largely male-dominated blues scene. "It was actually a really empowering project. It gave me a big leg up and a lot of opportunities."
Fish had been on smaller, domestic tours before, but she says this was one was eye-opening. "I got really lucky to get involved with just some good people," she says. "The girls were great, and I learned a lot." The trio set off on the European tour in January 2011. The first leg was five weeks; the second leg lasted a month.
"I wouldn't have a phone or a way to call home or money," Fish says. "So learning how to survive in a foreign country and working that hard, how do you stay healthy? How do you not lose your mind and freak out at everybody around you?"
Touring 101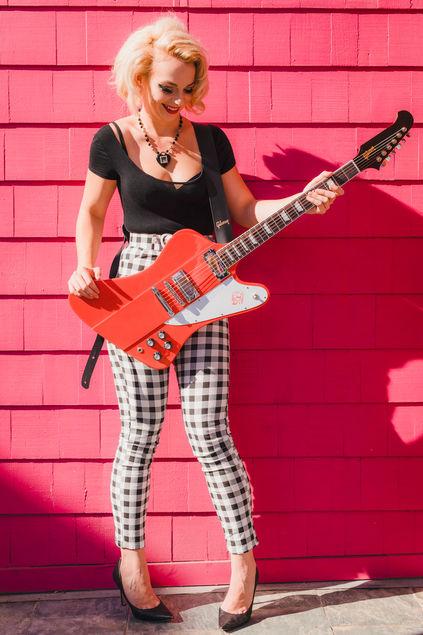 The same year Fish toured with Wilde and Taylor, she released her first solo studio album, Runaway. Since then, she's released five more solo ablums. So how does she stay healthy on tour — physically and mentally?
"A lot of it is just stamina," Fish says. Sleep, hydration and exercise are key. Fish says routine is hard to find when playing shows in different cities every night, but because she's "jumping around in heels" on stage, she makes exercise a priority, utilizing many hotel gyms and doing workouts in her room.
Fish food
Fish tries to eat healthy meals on tour; her go-to choice is a salad with salmon. But she says she's never going to say no to trying new foods in new places.
"Well, it's like, you're in Nashville, right? Are you not going to eat the hot fried chicken?" Fish says. "Or if you're in Chicago, you're going to eat pizza and hot dogs."
On anxiety
Fish knows in order to perform as her best, she must maintain her mental health, too.
"You've got to get along with everyone around you," Fish says. "Morale is very important. That's a key to survival, too. Just staying positive and being good to the people around you."
Fish wrestles with anxiety, which she says can be "debilitating." However, she says: "When you take yourself out of that center of focus and make it about the audience, for whatever reason, it really helped me."
Creativity on tap
Music has been a constant in Fish's life. "My dad played; all of his friends played; all of my uncles played guitar; my mom sang in church," Fish says.
Her father used to work at Knucklehead's Saloon, a four-stage venue in Kansas City. Fish would come in after her shift was over at her own job at a pizza restaurant to visit him and watch the musicians, owner Frank Hicks says.
"She picked up on what they were doing," Hicks says. "You could tell she was studying."
By 17, she was playing live shows at Knuckleheads and all over Kansas City, then taking baby steps to cities farther away: Columbia, St. Louis and Topeka, Kansas. Now, on the Kill or Be Kind tour, she's traveling as far as Paris, Copenhagen and Stockholm.
Kill or Be Kind
The goal of her latest album was to push her musical boundaries. Kill or Be Kind is a little bit of pop, soul and Americana.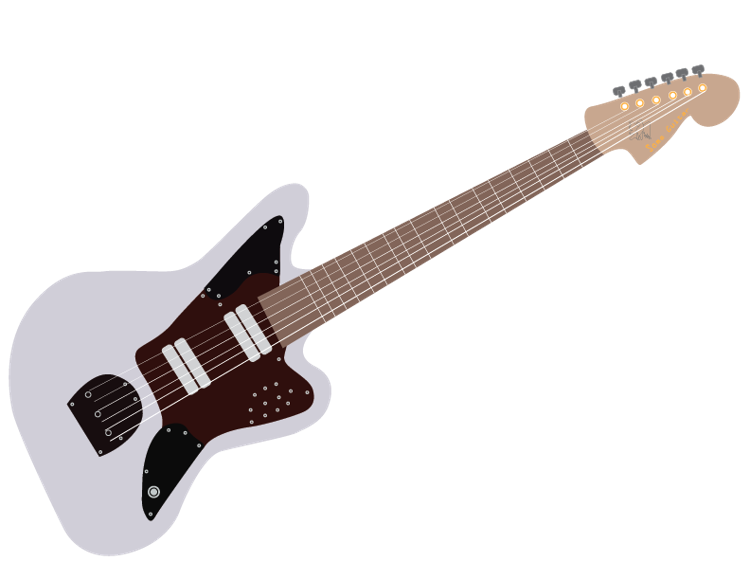 The 11-track album ventures into new lyrical territory. Variety called the album a "successful effort to branch out" in terms of songwriting and style. Fish dabbles in slower ballads as well as more dramatic rock songs but doesn't completely depart from her blues roots. She was the only guitarist on the album, a first for her career. She is a writer on every single song and worked with five co-writers.
Parker Millsap, a 26-year-old Nashville-based folk rocker, co-wrote the ninth track, "She Don't Live Around Here," with Fish. Millsap says Fish came to him with much of the heavy lifting already done. "We scheduled a co-write, and she came over to my house in Nashville," Millsap says. "I just kind of helped shape it, like a few connecting lyrics and things like that." The result is a cathartic tune on an album that is largely the same: mature and daring in style and sound.
"If I kind of line up every project I've ever done, every album, I felt the most confident walking into the studio with this one," Fish says. "I run just really hot with stress and anxiety. I think that's just the way I am. I never really feel completely comfortable until I walk in the door of the studio. We get that first day under my belt, and that's when I start feeling good about it."
Related articles