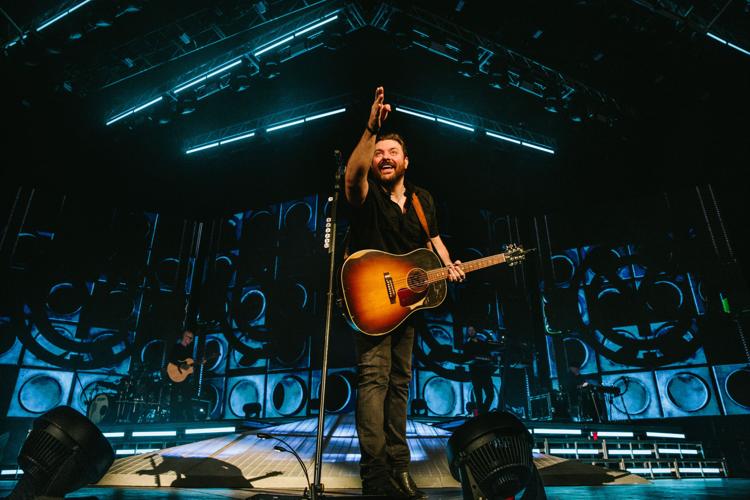 Chris Young took to music at an early age. He grew up in Murfreesboro, Tennessee, where he performed in high school choir and in children's theater productions. During his college years, he headed out on the road for his first tour. In 2006, Young won the fourth season of the singing competition Nashville Star, which produced other country superstars like Miranda Lambert and Kacey Musgraves.
On Oct. 17, the Grammy nominee and country chart topper will stop by Mizzou Arena on his sold-out Raised on Country tour before his album drops later this year. The album's lead single, also named "Raised on Country," is a tribute to the stars, such as Merle Haggard and Willie Nelson that make up the soundtrack of Young's youth. We caught up with Young, who shared six facts about himself that you might not know.
1. His dog is a social media star.
Young's German Shepherd, Porter, or @porterthedog on Instagram, has nearly 66,000 followers and photos documenting his life as a superstar's dog. Porter may not know his owner is famous, but he's a huge Chris Young fan nonetheless. "If I come back and I've been gone for two minutes or if I've been gone for two days, that dog is the same level of excitement to see me," Young says.
2. He's got his friends on repeat.
Young pulls out his phone to look at recently played songs. "I got a buddy of mine, Adam Doleac, he's got a song called 'Famous' that's out right now that I've really been diggin' on," he says. "That one's probably been on repeat as much as anything else that's on right now."
3. His eighth studio album includes music he wrote while touring.
Young says inspiration can come at any moment on the road. "I think that's one of the things that it's a bit more fluid, as ideas come to you when you get sparked," he says. He tweeted that "Raised on Country" was one of his favorite songs to have worked on. He wrote the single with Carly Barlowe and Corey Crowder while on the road.
4. His fellow musicians act as a source of inspiration for his songwriting.
While talking about the lead single, Young brings up the moment that inspired him to write the song. "One of the things that really sparked 'Raised On Country' was that sick guitar lick that's at the top," Young says. "That was just my buddy Cary Barlowe sitting down and goofing off, and we were like, 'Let's write something to that, I want that vibe.'"
5. Young's childhood memories influence his songwriting.
When asked about how Young's childhood impacted songs such as "Voices" and "Raised on Country" Young says, "I think that is definitely something that is at the forefront of a lot of country music." Young acknowledges that country music allows for artists to pull from past experiences in a meaningful way but he doesn't consider his past a definite go-to in his songwriting. He says songs such as "Aw Naw," which is about meeting a girl at bar, isn't influenced by his childhood.
6. He has a passion for philanthropy.
Young considers himself lucky to have had access to the arts growing up. He says that his ability to turn this into a career "is in no small part due to" his time in choir and theater. "I have been able to do stuff for the Nashville School of the Arts, donating instruments through some other programs," Young says. "But that is something that is always in the forefront of my mind." Two years ago, Young began working for the Country Music Association Foundation, a subcommittee for the CMA focusing on charitable giving.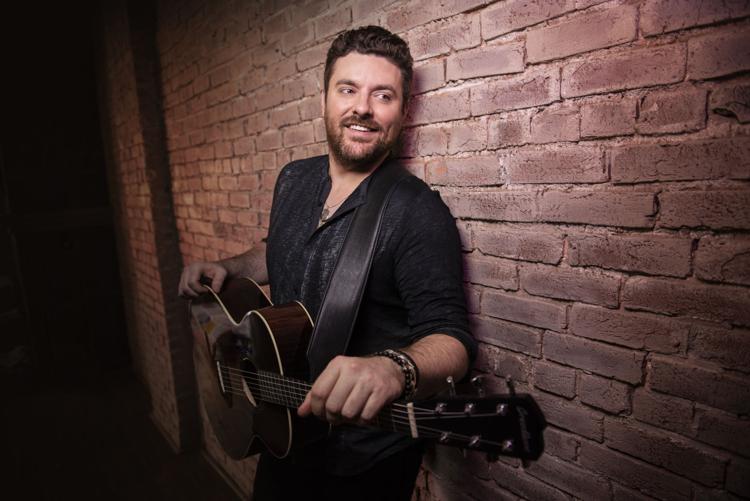 Related articles