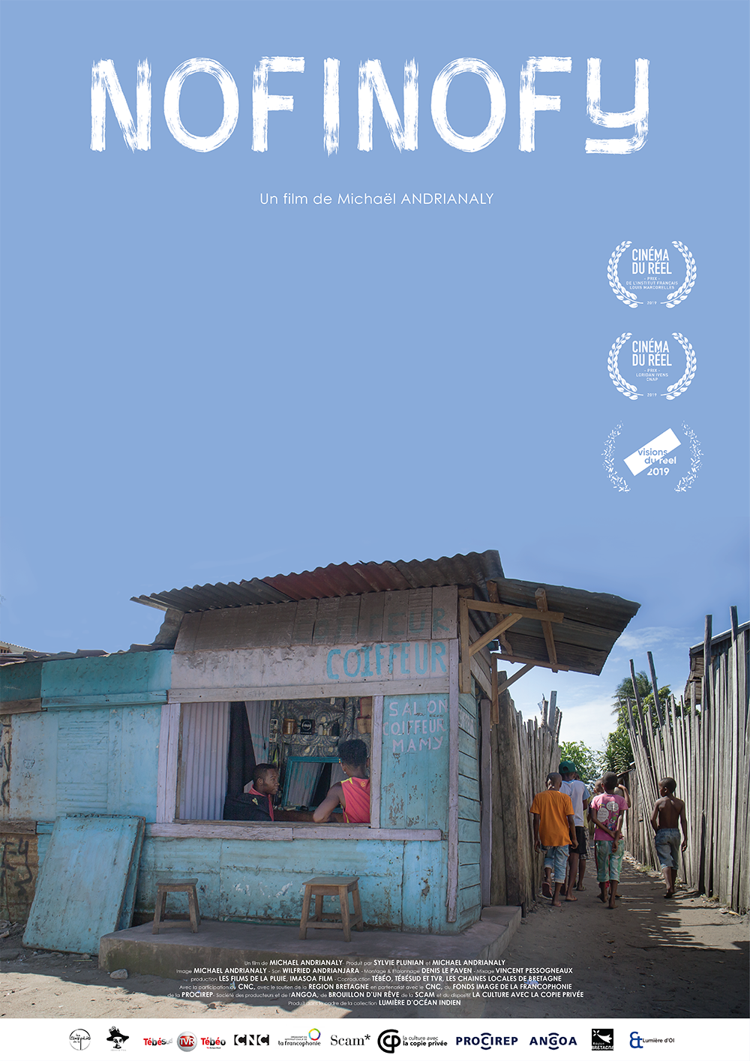 "To touch someone's head is delicate. It's an honor."
The intimacy and cultural significance of salons in Madagascar are brought to the forefront in director Michaël Andrianaly's feature-length debut Nofinofy (pronounced noof-noof). The film is a modest and intimate depiction of one barber's struggle to find his footing set against the backdrop of a dire transitional period in Madagascar's government.
The sound of clippers buzzing can be heard before the opening frame — a close shot of Romeo cutting hair — even appears. After a short conversation about his clippers needing repairs, the conflict is established: The city wants him out. Just a few minutes go by before his shop is shown being torn down, and Andrianaly is told to stop shooting. After Romeo's eviction, he moves into the poor districts of the island and begins his hunt for a better location, a process that would take nearly a year. In the end, Romeo finds himself with a handbuilt salon approximately one kilometer away from where he started. Andrianaly later revealed in a post-screening Q&A session that the production of Nofinofy was what bought Romeo the new place.
The most striking moments of this film, though, take place before the triumph. At one point, Romeo cuts his son's hair while giving him a lecture about money; he takes on this fatherly role yet again with a 14-year-old by warning him of the dangers that come with giving in to the criminality that surrounds him. The moments where locals gathered in or around the shop perfectly showcases the intersection of Romeo's story with a messy political landscape highlighting everyone's failings.
As someone who is more apolitical in his day-to-day life, Andrianaly found a challenge in the face of unabashed criticisms of the government and colonialism at large. But, he understands how these shops function. He says that barbershops and salons in Madagascar are places to gather information and "to talk about everything." Clearly, even across seas, the culture of the barbershop remains intact.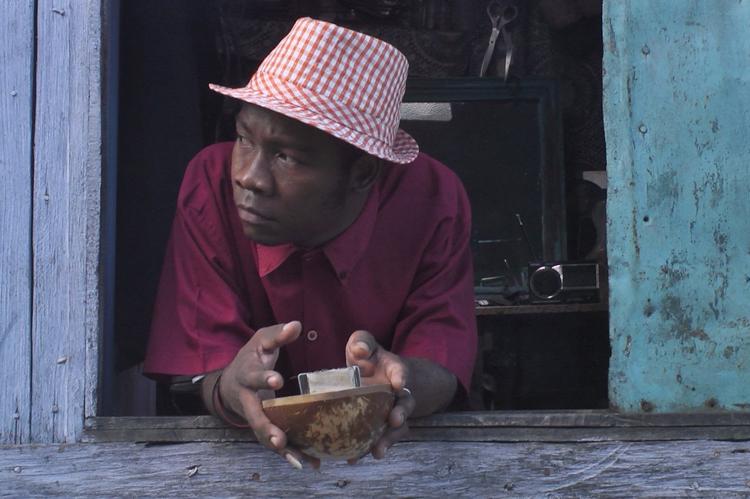 Although the film focuses on Romeo's life as a barber facing instability, the politics of Madagascar at large are hard to ignore. In addition to filming shop talk, Andrianaly incorporates political discourse by juxtaposing audio from radio reports about the president with various scenes.
"We the Malagasy people don't have time to dream anymore," Andrianaly says through Antoine Matando, who acted as Andrianaly's translator; the priority is survival, and it shows.
Nofinofy isn't a film that deals in extravagance but in simplicity. It's a mirror of life in Madagascar; it's therapy for a director who experienced firsthand the violence that corruption breeds; it's dreams being realized.
Nofinofy was also featured in the 2019 film festivals visions du reel, Cinéma du Réel and Millenium Festival.
Other showings: Saturday, March 7 at 2:45 p.m. at Big Ragtag; Sunday, March 8 at 3 p.m. at The Showtime Theater.
Related Articles